Look who was spotted trying to get their "celeb" on at The Ivy a few days ago:

Ms. Michelle is looking pretty fab these days. Bout damn time...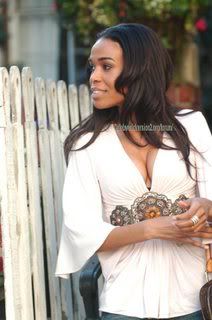 Lovin' the outfit.
It's about that time to check in once again with one of our fave YBF celeb kids:



Baby Zahara was spotted out in India with Momma Angie and Papa Pitt this weekend.
Too cute. Both she and Maddox have gotten so big. Oh how kids grow up fast. It seems like only yesterday Baby Z was just...a baby.


The Read To Succeed Literacy Gala went down at the Renaissance Hotel in LA Friday: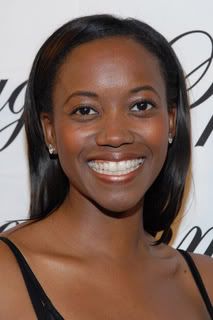 Erika Alexander, Kim Coles, and T.C. Carson were there. I've been waiting for a Living Single reunion for a hot ass minute now. I guess this is as close as I'm going to get.

And it looks like T.C. has come up on some hard times.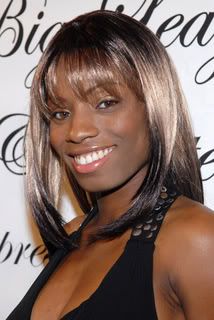 I don't know who this chick named Angelique Bates is who attended this Gala, but somebody PLEASE snatch her next time Janice Combs tries to run all up and through her. Poor thing...
And why is Angel Conwell still on people's red carpet?:


I don't get it.
LaLa was spotted out having some fun recently:


Now LaLa. You look cute preggers and all...but your tummy has apparently screamed to everyone but you that it needs air. I'm just sayin...
And finally, Beyonce was spotted visiting her man Jay on the set of his new video yesterday (likely the video for "Lost Ones"):
I haven't seen somebody seriously rock a slick back ponytail weave in a long minute. Let's leave it like that B.
Here's a few behind the scenes shots from the video:


Let the rumors of Jay having a son begin...again.
Stay fabulous peoples!