So
Jamie
 took his Foxxhole radio show to the MIA to celebrate his 40th b-day this weekend.  And ish looked real interesting: 
Snaps for the kid.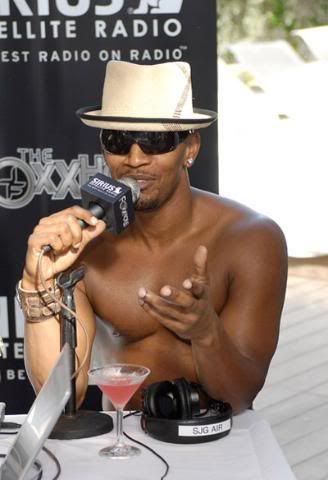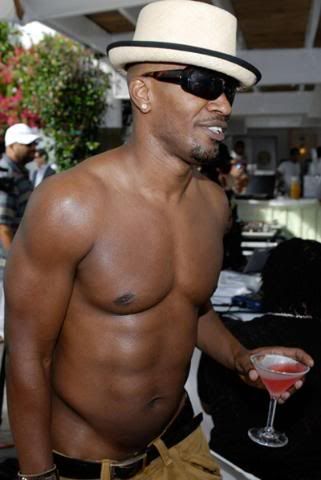 Oh Jamie.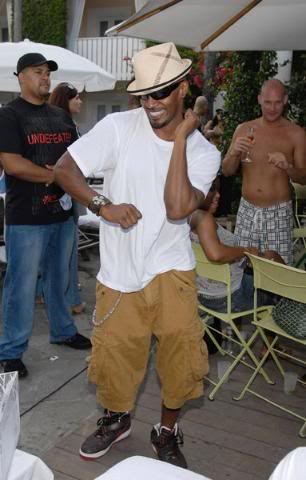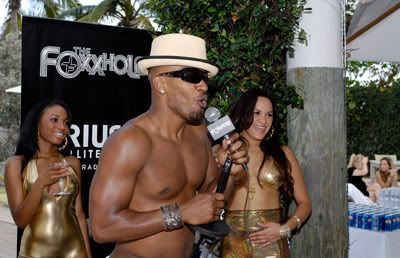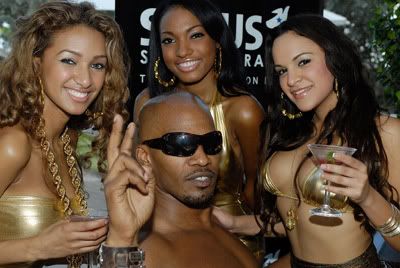 And y'all know he had girly bits around himt he whole time...per usual. And he partied it up at SET last night with is fave b-day gifts: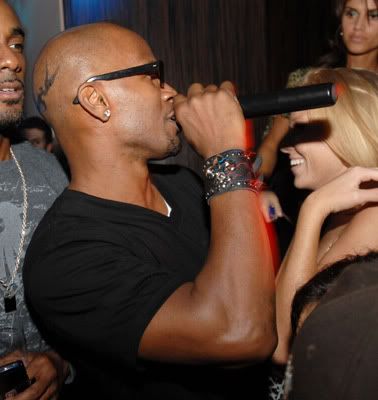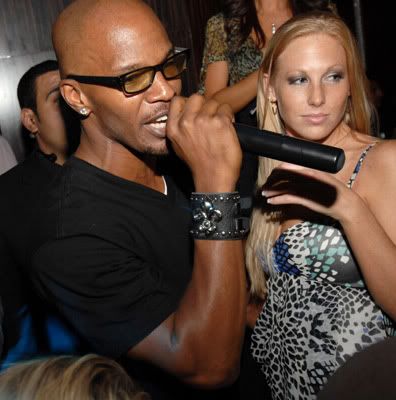 Beckys.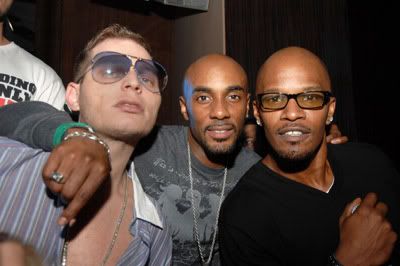 Fun times I guess. And did his favorite party act over at Cameo: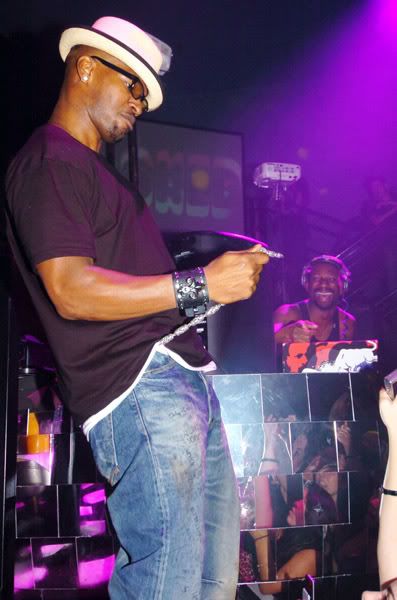 Poured liquor down chicks' throats. Nice. And
Trina
turned 29 this past week and partied it up with her new camera hogging friends
Buckeey
and
Deelishis
: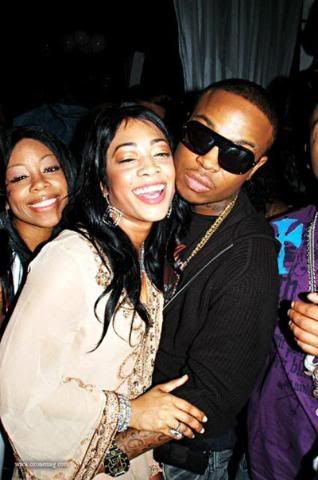 Um Buckeey, Shay, whatever...clearly this pic wasn't supposed to be about you boo. 
WTF are you wearing Deelishis?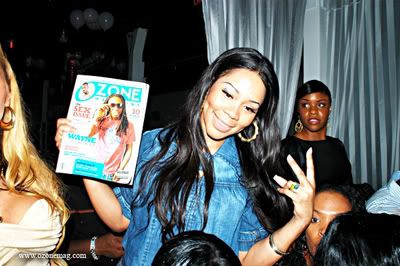 Let's stop the denim foolishness in 2008 shall we?
Party looked real typical.
Rih Rih
performed int he UK last night and clearly ditched all efforts to develop some singing skills while on tour.  Now selling sex extra hard and looking like she bought out the local "pleasure shop" S&M section is her key to a great performance: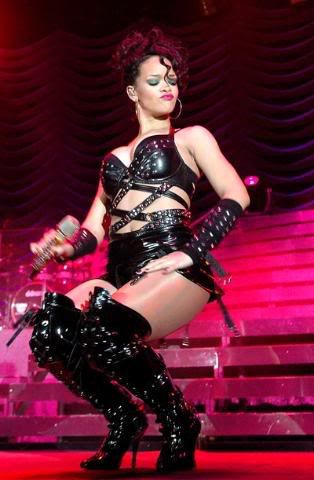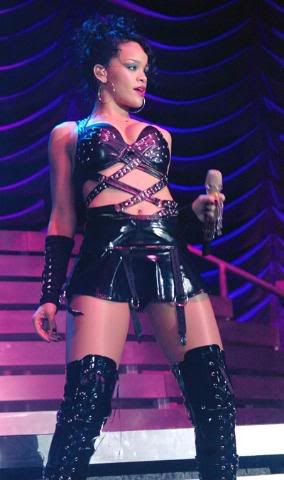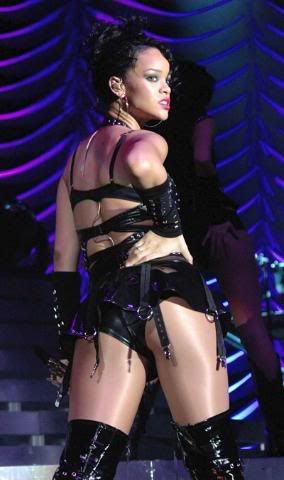 I'm just sayin'...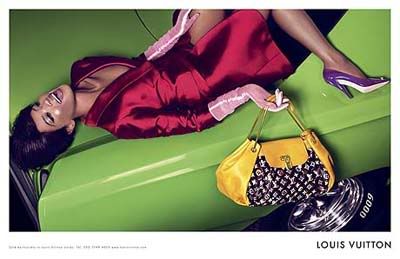 And
Naomi's
new Louis Vuitton ad for the Spring '08 line is here.  Hotness.