Rih Rih was spotted out in the streets of London last night: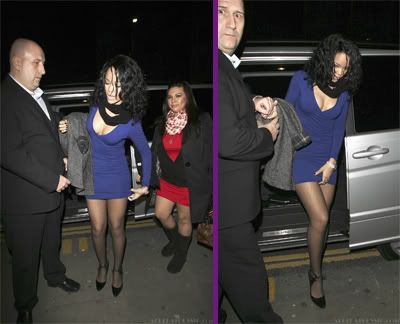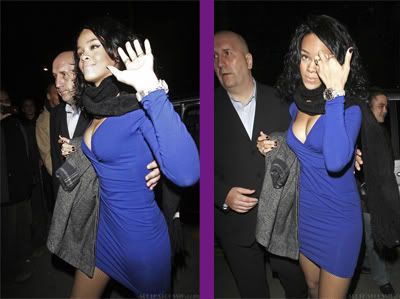 Cute dress. 
Look who's back:
Oh yes.  Norwood Jones.  Where's he been hiding out at?  Maybe sulking because that "High Maintenance 90210" ish he was on never really popped off.
I have a feeling he'll be around...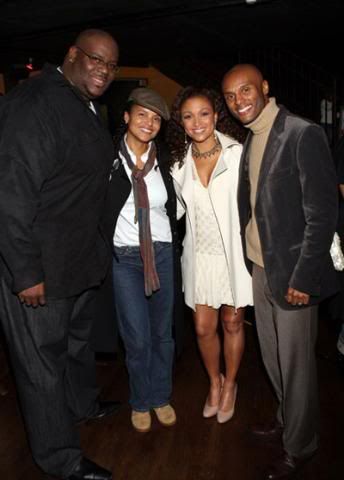 Norwood, along with Kenny Lattimore and Chante Moore, hit up Victoria Rowell's annual Christmas event.  Y'all know I loves me some Victoria R. but she really could have hit up the Y&R stylists to give her some extra late parting gifts.  Not feeling this fit at all.  Sh's too fly for that ish.
Good to see they're still a couple.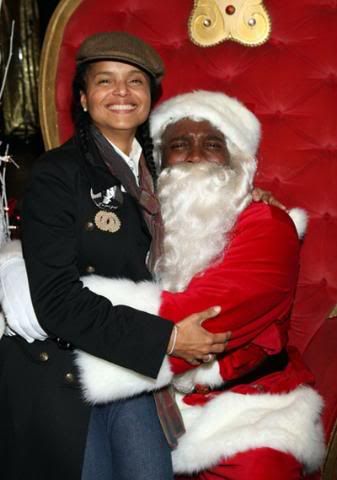 Fun times.
And Tiger Wood's baby girl Sam Alexis is growing up so fast: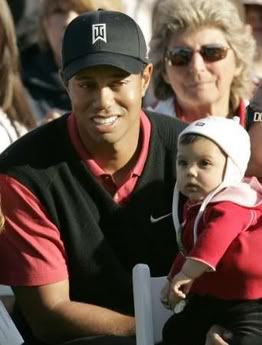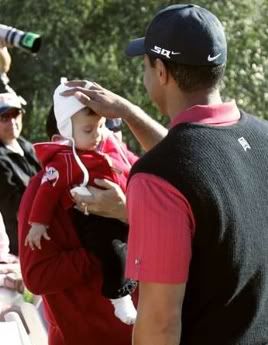 She came along to see daddy play in his final golf tournament of the year in Cali...which he won of course.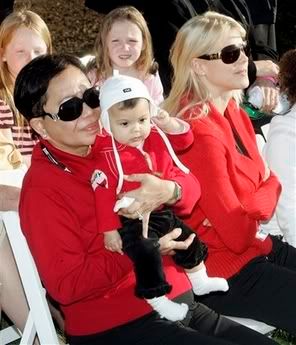 Tiger's mom Kultilda and his wife Elin came out too.
And Top Model Saleisha was spotted on the streets of NY: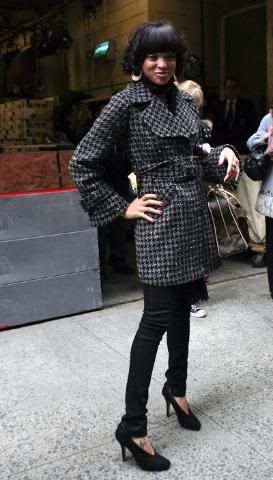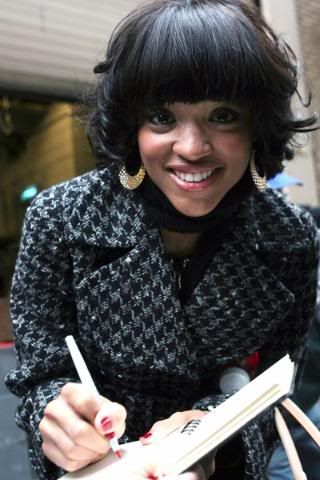 And she's defending her title to all the nay sayers who say she had an unfair advantage and broke the "no prior modeling experience" rule.  She says she worked her ass off for this title and she deserves it.  Do you boo.