A rep for
London London
sent a statement to The YBF yesterday in regards to
all the pregnancy and engagement rumors circulating about her
. The rep says, very adamantly, that ""Lauren London is neither engaged or pregnant". And as for what Lauren thinks about all this:
I feel that your site has the most genuine love for Lauren, and its understandable that people want in to her personal affairs. But at the end of the day, Lauren is steadily pursuing her career and craft as a respectable actress. Hopefully people can enjoy and appreciate her on that level. The rest, is unnecessary drama that she chooses to stay far from.
So there you have it folks.
MJB
is going promo crazy for this "Just Fine" album. Chick is determined to knock Alicia Keys out that top spot I see: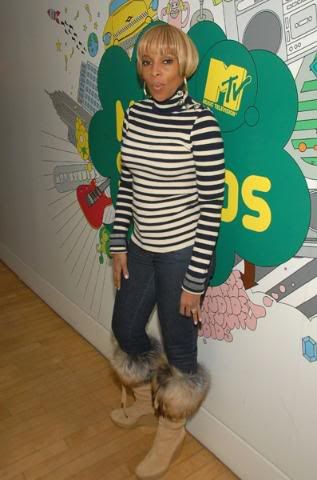 She hit up TRL the other day to perform.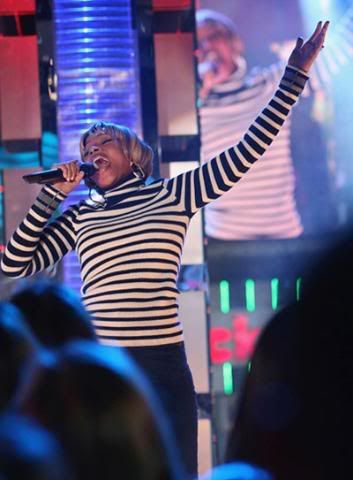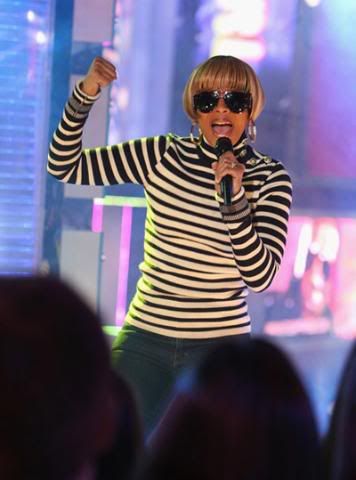 And
she was also talking about
Jamie Lynn Spears'
momma's bad parenting. She hit up BET's 106 and Park too: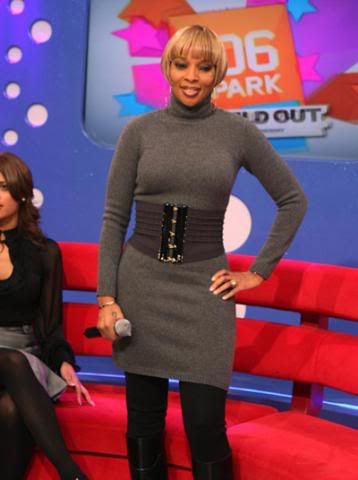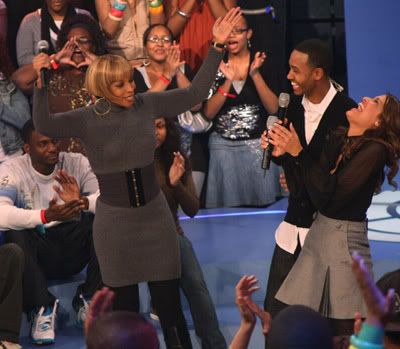 And y'all know Denzy and Co. had to hit up the show for some
Great Debaters
promo too: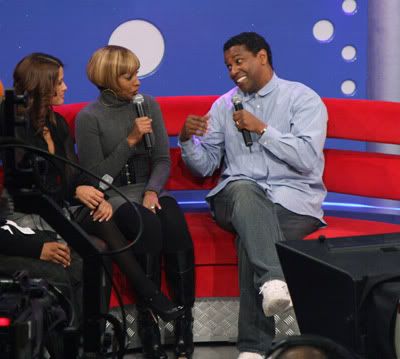 I see you Mary...always rocking my fave Gucci boots of the season. Hmmm..Rocsi's got some cute platform Mary Jane's too.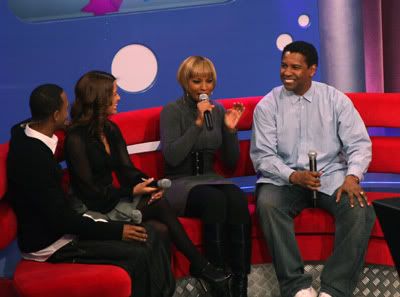 Fun times. And
The R. finally showed his ass up to court yesterday
....early: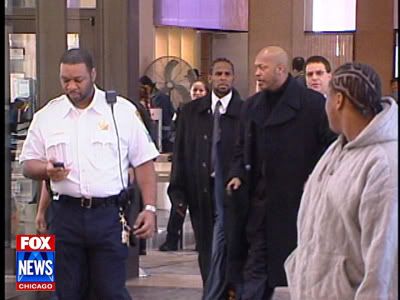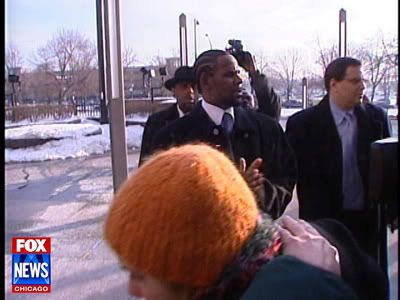 After his tour bus was curbed in Utah the night before, he missed his initial court date and would have gotten arrested with the warrant he was issued if he hadn't showed up yesterday. Let's get it together R. You can't afford foolishness like your drivers not keeping logs of their driving/resting.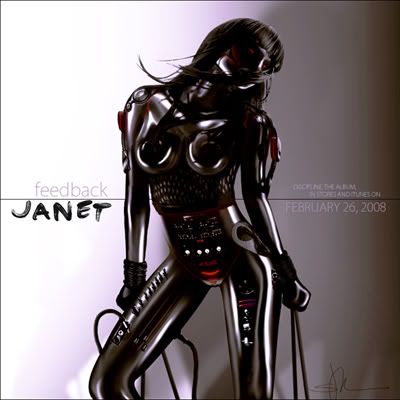 Janet's
new cover for her "Feedback" single is here. Hotness indeed. The Randomness:
As usual, certain folks who like to make up ish for shock value have been shot down. Jay-Z's reps state that he is most definitely not engaged or married and did not get married during his European birthday vacay like rumors have been saying. Surprise surprise.