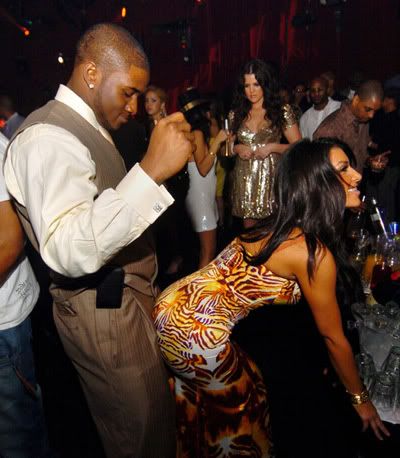 If this aint some ish right here. 
Word has it
Reggie Bush
 has proposed to his jumpoff turned main chick
Kim Kardashian
.  Meanwhile, she's telling folks her soul food is what's poppin' in the streets:
"I'm the best cook!" Kim tells OK!. "People don't know that, but I cook all the time. My best dish is surprisingly my soul food meals. My fried chicken and my macaroni and cheese and my sweet potato souffle."
*blank stare*
If this is the way you're trying to win his momma and 'em over Kimmy...I suggest you try again boo. I hear they still aren't feeling you.