Look who got beat extra bad by a chick: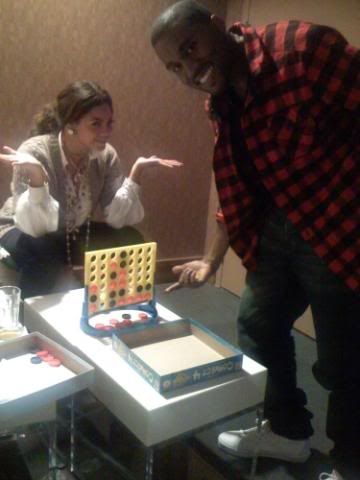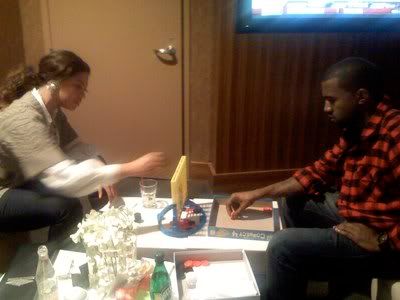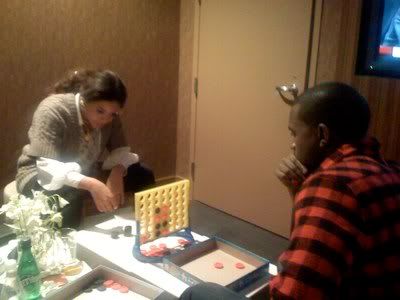 Apparently well known Connect 4 champ
Beyonce
whopped
Kanye's
ass 9 times in a row the other night and he's showing off on his site the one and only time he won.  Cute.  He posted these pics
on his blog
and it's his first post since his mother passed. It's good to see him uplifted again. And here's a random pic of B,
Solo
, and
Jurnee Smollet
backstage at
Jay-Z's concert a few days ago
at The Pearl in Vegas:
Looks like not everybody knew there would be cameras there...
Because the hair store down the street doesn't have enough 99 cent flavored lip balms...
Saaphyri
has officially launched her lip balm line
called Lip Chap.  Chick was dead serious when she talked about this on that Charm School reunion show. 
Deelishis
got her a jeans line, now
Saaphyri's
got her a unisex Lip Chap AND her own line of "Indian Hair".  Just genius.
Are we still pulling the engagement ring on the right hand move?  Looks like it: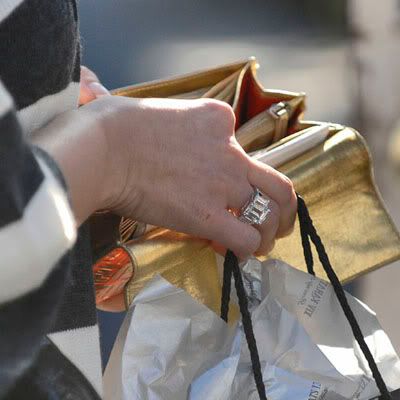 Kim K.
was spotted out and about rocking a fat 7 carat diamond on fourth finger right hand.  So is it safe to co-sign the
Reggie
/Kim engagement rumors?  Chick could have bought the ring for herself.  But I mean...really....
Speaking of Kim and Reggie, they flew to the MIA yesterday to kick it with the rest of Kim's fam.  That ring is still in place.  Looks like Reggie is about to be hubby #2 for Kimmy. 
She's telling folks
she is definitely NOT engaged.  But she also said she never made a sex tape and she was never dating Reggie Bush.  So....
Christina Milian
and
Eve
also hit up the Miami party the two lovebirds were at in the Florida Room: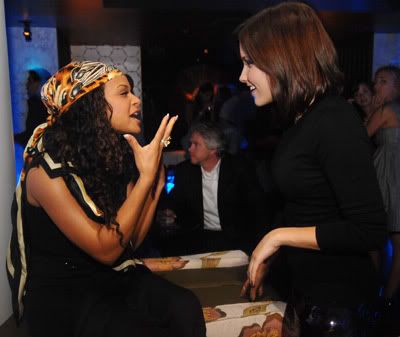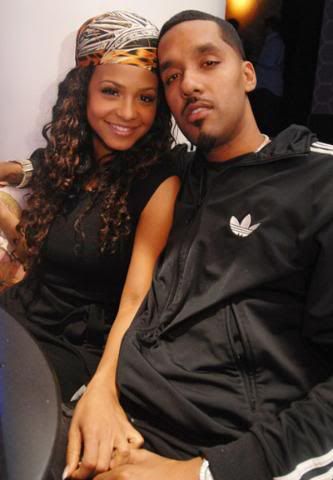 Of course her man
Dre
was by her side.
So was moms. Eve looked cute: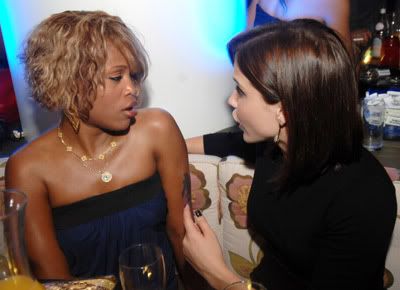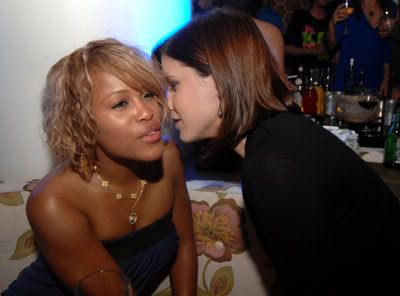 And
Cee-Lo
looked: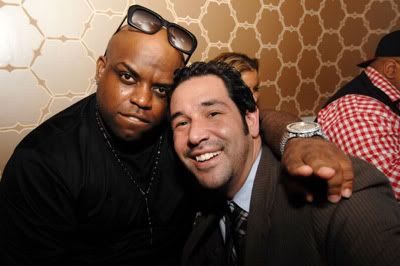 Himself. Both Chris and Eve were spotted on the streets of Miami for NYE: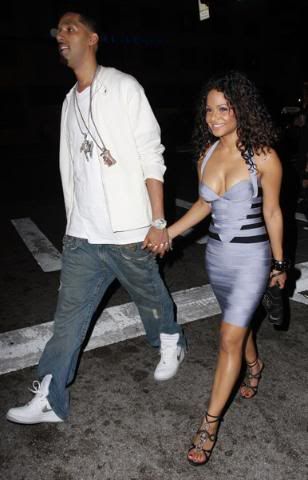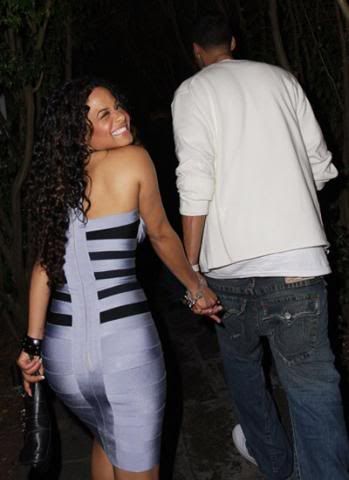 Cute look.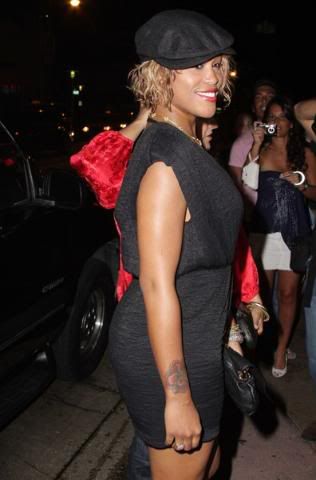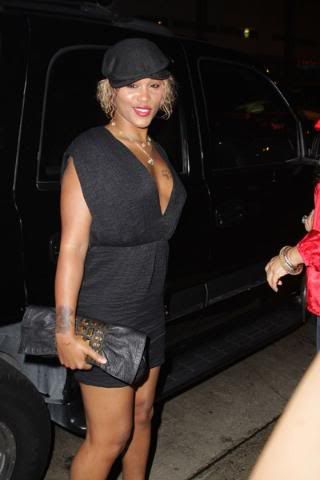 Interesting. And their NYE fun times:
Y'all know Gabby and Essence were gonna get their camera time.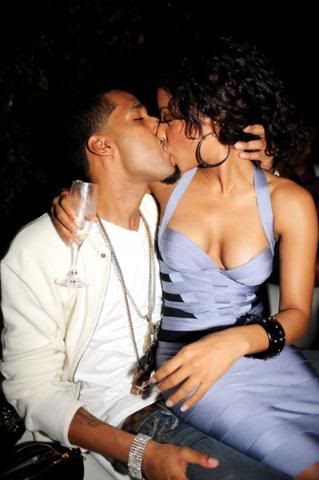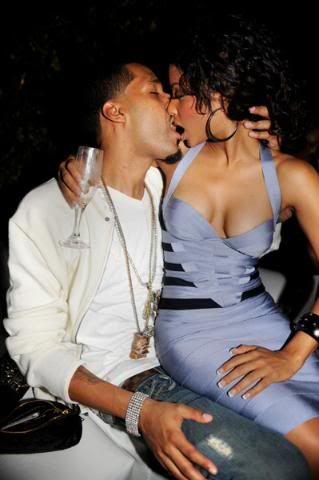 Damn.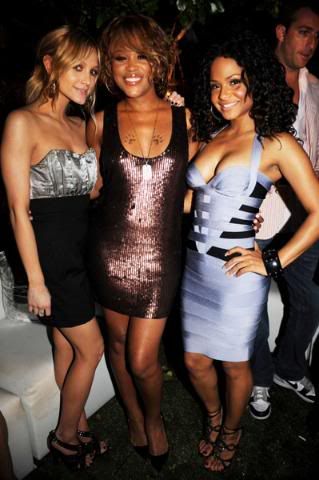 Cute. And since when do celebs do the bootleg version of JET Beauty of the Week with random photoshoots?: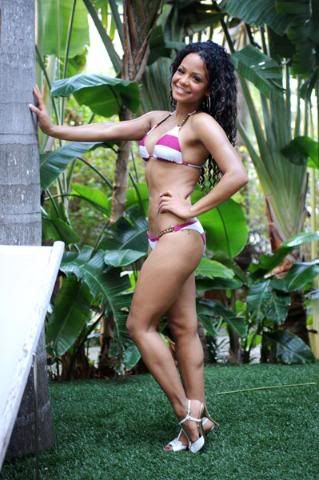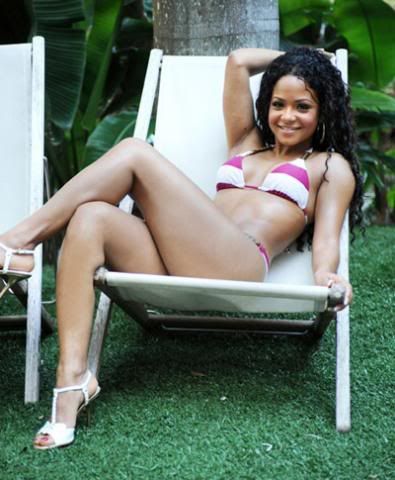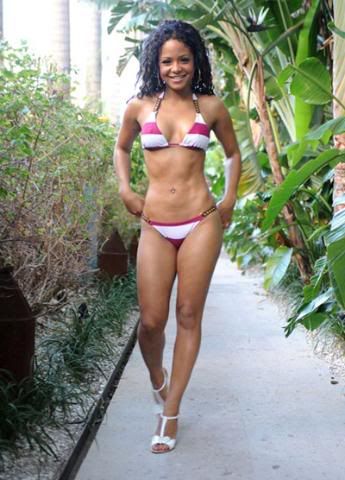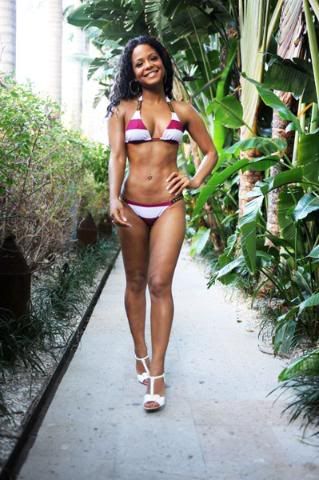 I really hope somebody at The Shore Club was breaking her off with paid advertisement money for the company or something.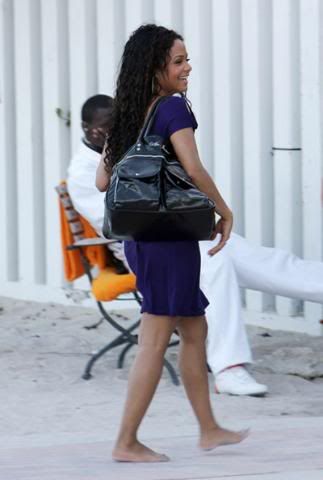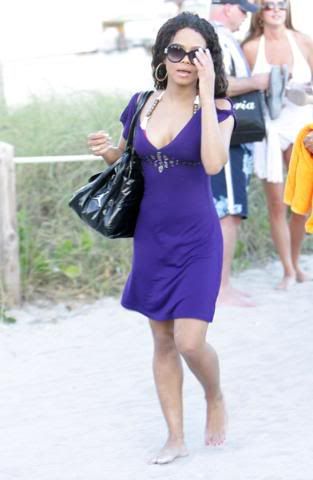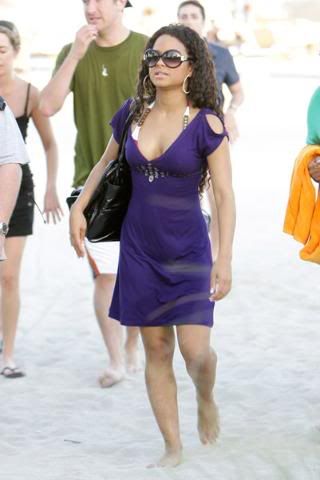 I mean...what's really hood Chris?  Somebody possibly needs a new talent agent...