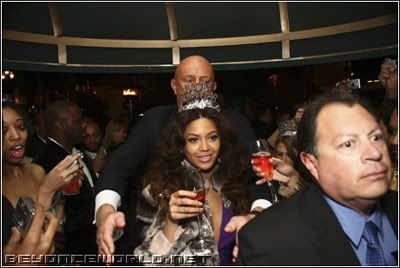 The New Years Eve party pics just don't stop.  After Jigga's Vegas 40/40 club NYE party was threatened thanks to the club not passing inspection, the party went on anyway.  Here's a couple more pics from the party: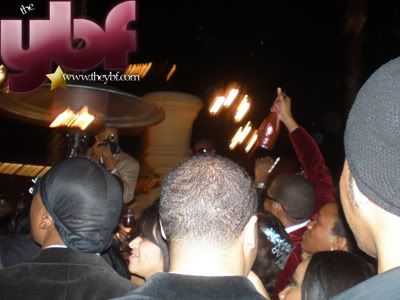 MJB, Larry Johnson, Lebron James, Beyonce
, and everybody who's anybody were all in that piece.  I hear it was on and poppin'.  Fun times.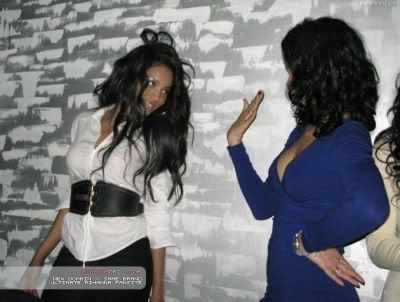 Ciara and Rih Rih partying it up in Europe
Ciara
bashed the
Rihanna
feud rumors in her own lil charming way when she hit up BBC 1Xtra recently to discuss her tour.  And when asked what she thought about
Mariah
and Mary J Blige not being good dancers...she says they dance with their vocals.  Funny.  Check the audio
here
. Look who was out and about yesterday rocking her new addition:

Source: CBB
Halle's
baby bump is growing.  Too cute. The Randomness:
Permalinks/comments have been disabled while TheYBF.com servers are being maintenanced.  The full posts will be posted above the cut until the maintenance is complete and you can view it all from the homepage.