The always fabulous
Na Na Campbell
was spotted kicking it poolside in Uruguay this week: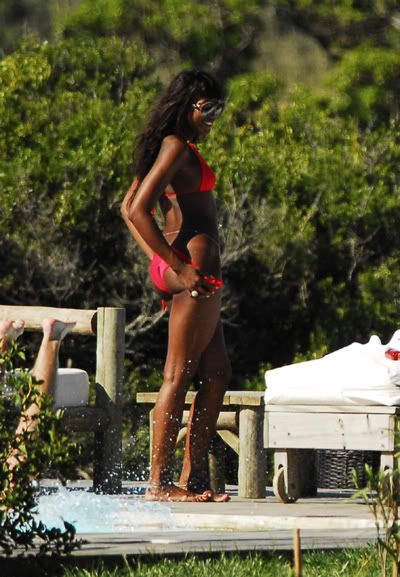 Her body makes not a lick of sense.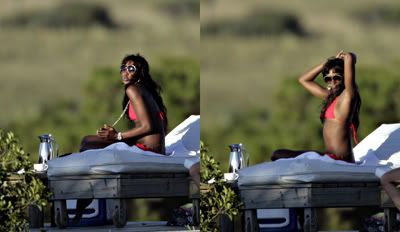 Fun in the sun I see.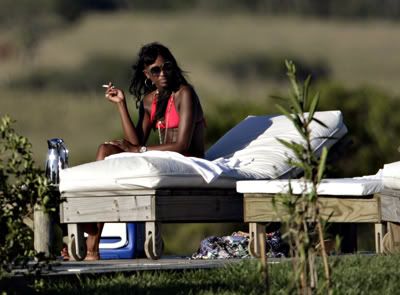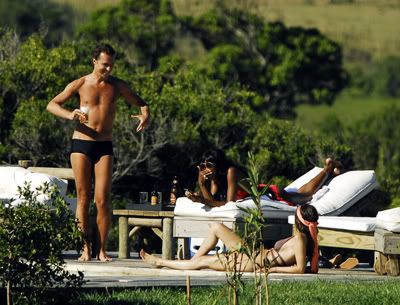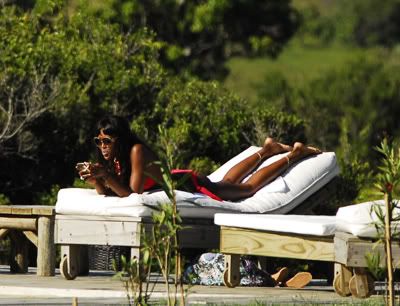 Must be nice... And
Zoe K.
was spotted at LAX with her actor boyfriend
Ben Foster
: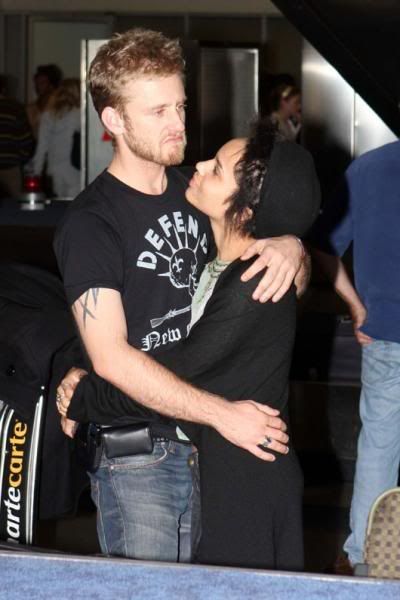 What's
really
hood with that hairline??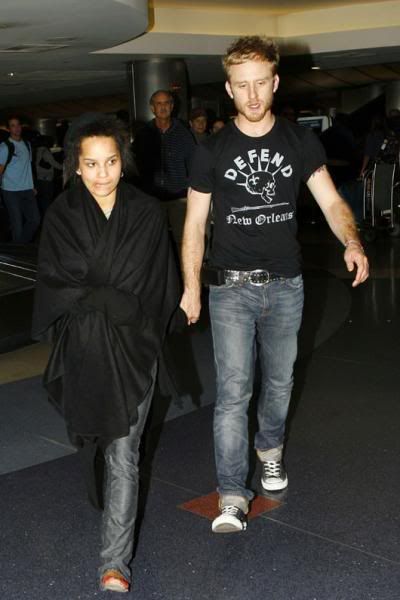 Chick looks like a straight up bag lady.  You're too fab for this boo boo. John Legend celebrated his 29th birthday in high-style last night at The Bank Nightclub at Bellagio, the most exclusive, super-luxe nightclub ever to hit the Las Vegas Strip I hear.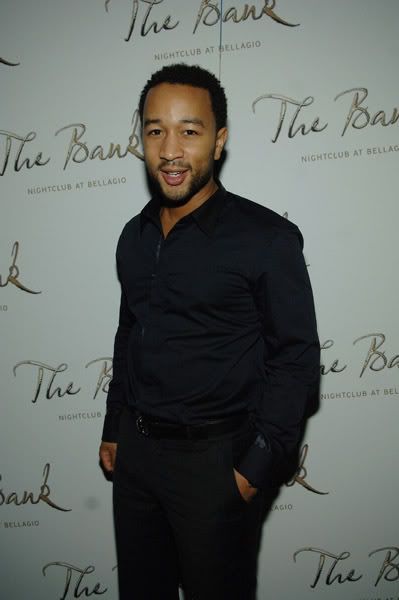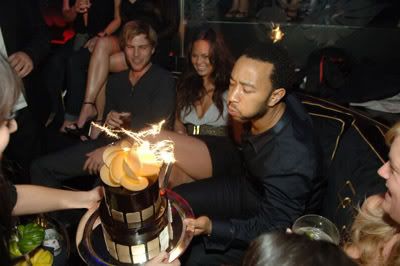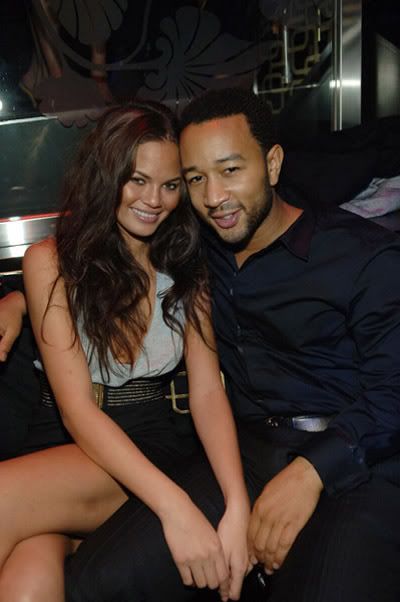 His 22 year old model girlfriend
Christine Teigen
was glued to his side all night.  And I hear hordes of female fans vied for Johnny Boy's attention.  Interesting.  Anyways, the couple was spotted dancing and singing to
Kanye's
"The Good Life" and getting extra cozy all night. The cake (which looks fab by the way) is a Jean Philippe Patisserie concoction.
Oh, and a little about Christine for all you gossip folks: She's a Thai-Norwegian model from Seattle who I hear always demands to be the center of attention.  Can't wait to see how this one works out...