Because sometimes guessing the celeb is for more fun than looking at their pics:
Who's taking their lacefront on a trip to the salon?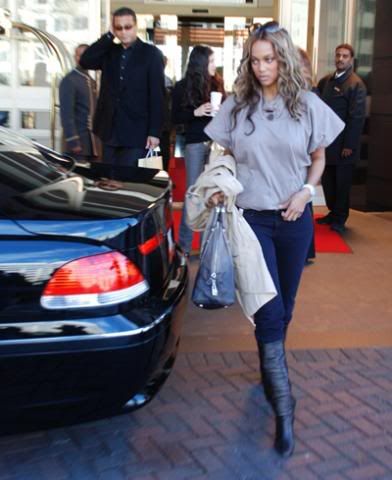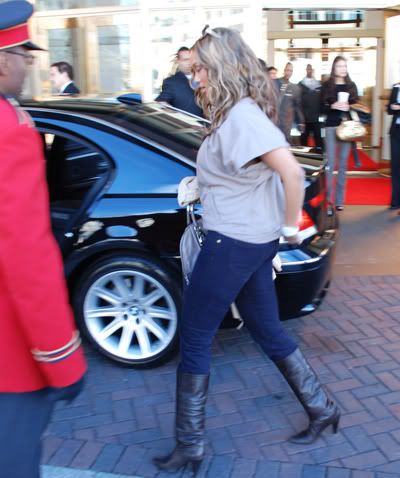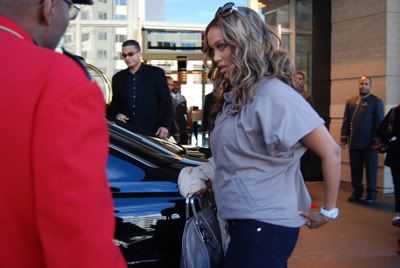 Ms. Banks
of course.  She was spotted hitting up the Christophe Salon in DC this weekend.  Oh Tyra.  Even in an extremely ill fitting outfit...your fierceness is rampant.  Oh and I peep
your lil boo John Utendahl
back there in the shades.  Work it...