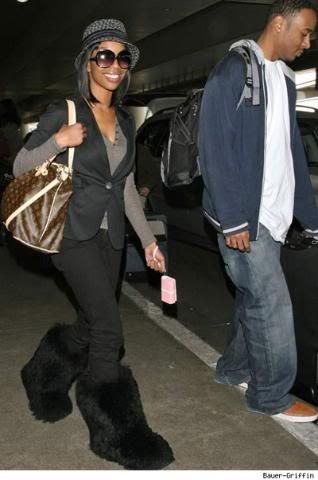 Brandy
hit LAX yesterday right after jacking an eskimo for his winter stash.  I want this jumbo sized overly feathered Ugg boot insanity to stop.  Like 2 years ago.  Cute look other than that though.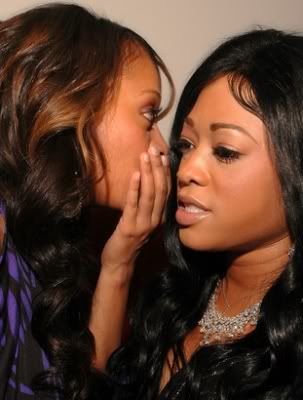 Trina
and
LaLa
hit up
a
party Monday night for Carmelo's artist Berg at Pure nightclub in Atlanta, but Melo himself surely missed it.  He had a game that night in Charlotte that night.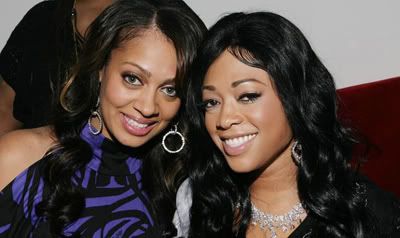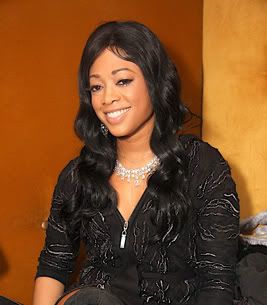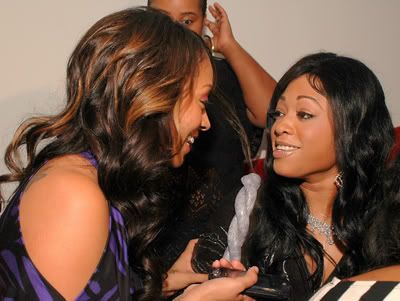 Source: trinafan.com
I've had to accept the fact that Trina will hold on for dear life to her wig stash.  So I actually think both ladies are looking pretty fab.
And word has it
Christina Milian
has officially signed to Myspace's new record label--which is a joint effort with Interscope.  A while back she parted ways with Island Def Jam and has been homeless ever since.  Chris left Island Def Jam because she felt their relationship wasn't working out for the best for her "career".  *blank stare* We'll see if it was the label's fault soon.