Music Fab: TGT's "Sex" + New Ish From Danity Kane
Jan 18 | by Natasha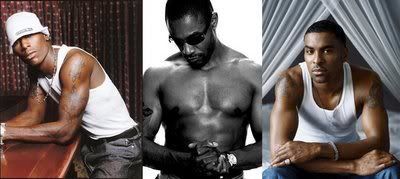 TGT's
new track "Sex" is here.  Check it: [audio:01_SEX_FINAL_TGT.mp3] Me likey.  How could you not with three R&B dudes on the track?  As long as they don't go boy band on our asses...I'll be feeling it.
And
Danity Kane
is asking folks to vote for their new single.  You can listen to the two tracks "Damaged" and "Pretty Boy"
right here
.  Just in time for the MTB ish to pop off again.  I just really wish
Diddy
would hire these chicks a stylist.  Maybe it'll happen this time around. The Randomness:
Y'all know Papa Knowles wasn't letting a strike stop his meal tickets from performing.  Beyonce, Solo, and his other artists will indeed still open the Grammy's if the show goes on despite the picket lines.