So
Meagan Goode
hit up the Sundance Film Festival yesterday.  And chick seemed to be on extra sleuth mode to cover up that midsection in damn near every pic: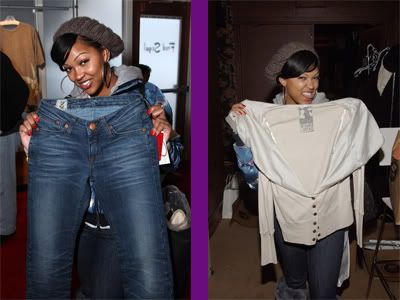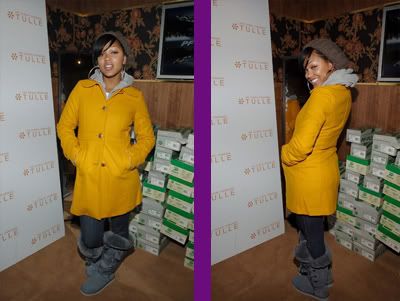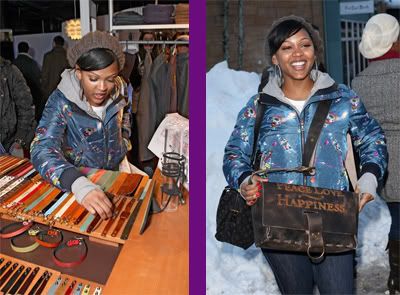 Hmmm...
I will say that back in October
chick was rocking a skin tight catsuit for Halloween
and she looked just more filled out rather than preggers.  But that
was
about 3 months ago.  And rumors have been swirling.  Time will tell.  Chick still looks fabulous as always though.
CBB reports
that R&B singer
Tank
, whose real name is
Durrell Babbs
, and his dancer girlfriend 
Zena Foster
welcomed thier daughter on Wednesday, December 26.   
Zoey Mykhale
was born in Burbank, California and weighed 7 pounds, 15 ounces and was 20 inches long.  Congrats to the couple.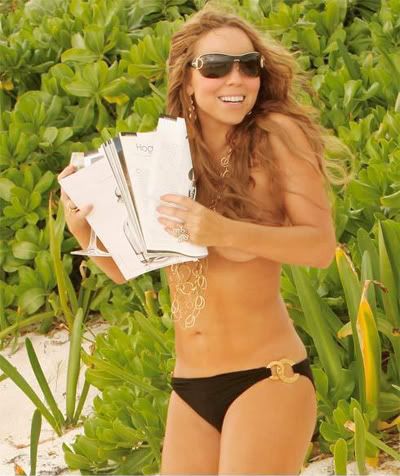 Mariah
was spotted literally half naked again.  She's been kicking it in the Carribean this week and decided to sip her liquor and read her mag topless.  And honestly...chick's body is the business so I don't even blame her.  In other news, word has it her album's release date has been set for April 1st and the name of the album is
That Chick
.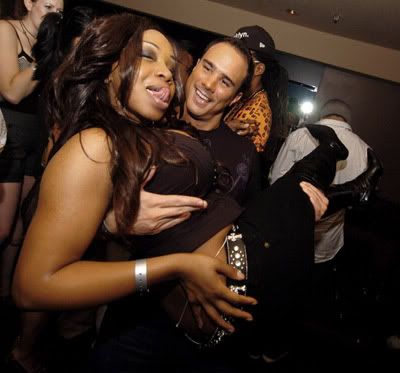 Sigh.  So now
Tailor Made
is telling folks
he and
Tiffany
may soon be going to vegas for a quickie....marriage.  I smell a ILNY Wedding Edition show. And Tailor Made/George is ready to pop out some more HBIC's (Head Babies In Charge) with her:
"I know Tiffany will be an amazing mother. . . She has so many things to accomplish professionally before motherhood. She wants to concentrate on her acting career."
Stop it. The Randomness:
For the love of God let this be true.  And why didn't they swing by Britney's place and scoop her up for the ride?