What is this shocking fierceness I see?: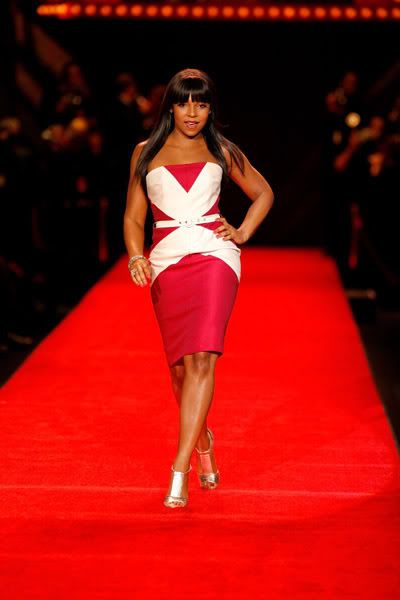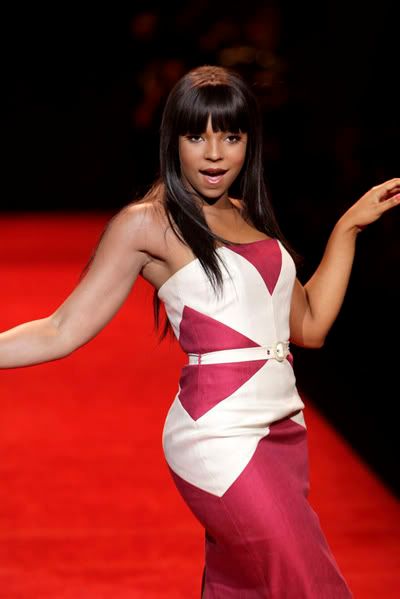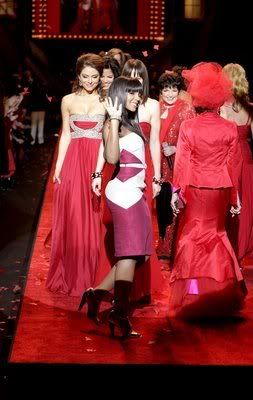 Photog: Concordia 
Ashanti walked the runway at the Heart Truth Red Dress Collection 2008 fashion show today for NY's Mercedes Benz Fashion Week.  Chick stepped up her fab game.  Loves it.   Fashion Week kicks off today! Elsewhere in the NYC: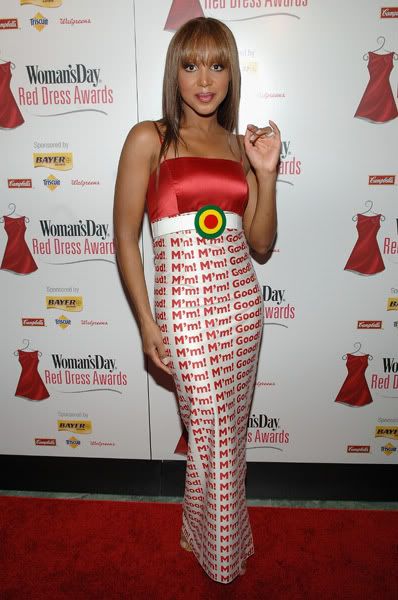 Toni Braxton
showed off her Campbell's Red Dress in an effort to fight heart disease.  She rocked it at an AHA event at Stone Rose Lounge yesterday-and also on
The View
this morning.  The dress was made specially for her.  Toni battled heart disease last year so she's a spokesperson for the cause now.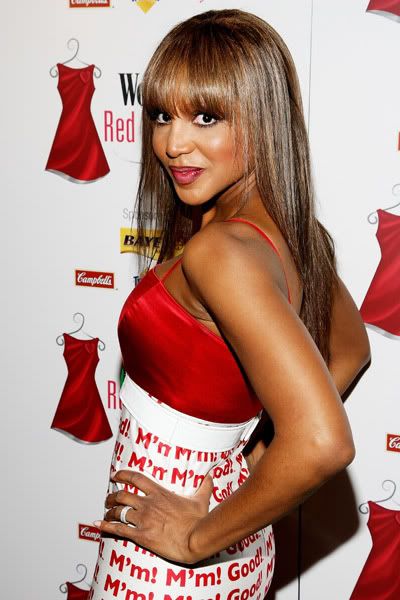 Photog: J. Kohen
She's 39 and looks like pure hotness by the way.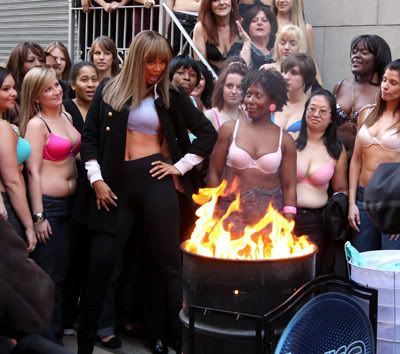 What's really hood
Tyra
?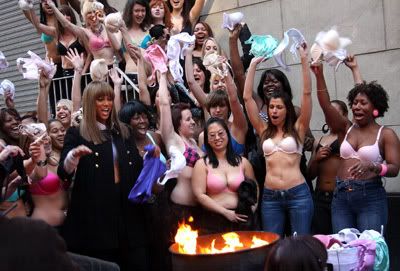 Photog: Devaney 
She was spotted taping a new show.  And leave it t Tyra to do something random like this. The 10th Annual amfAR New York Gala went down last night: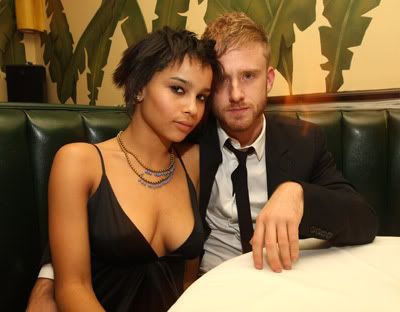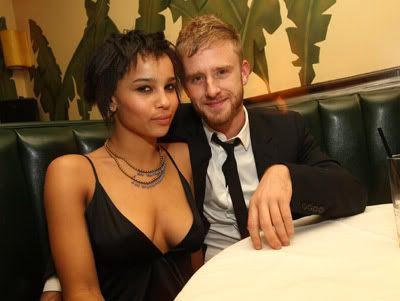 Zoe Kravitz
and her actor boyfriend
Ben Foster
got all cuddly.  I still hate that damn haircut though.  Can somebody pas this chick some gel or
something
?  Not even the brown stuff...just the clear. I'm just sayin'...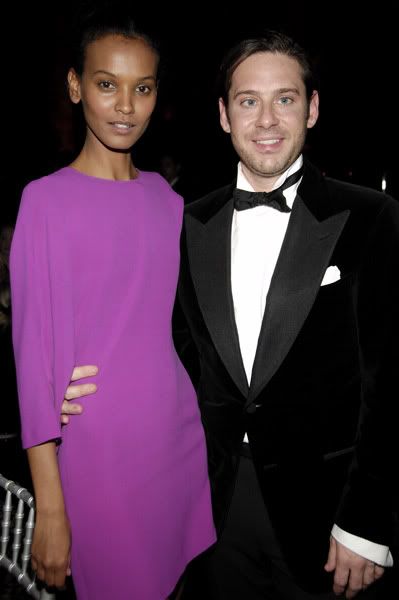 Liya Kibede
and
Veronica Webb
were there.
Photog: J. Kempin
And so was
Russey
.  Fun times. Celebs hit up Trump Vodka VIP Lounge at 944 Super Village last night to celebrate the Superbowl: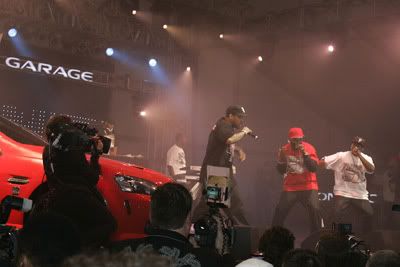 50
and Co. performed.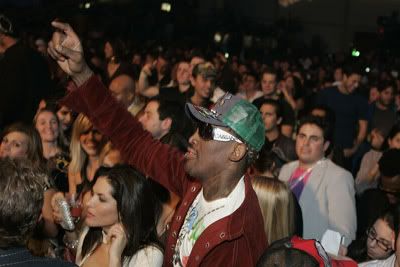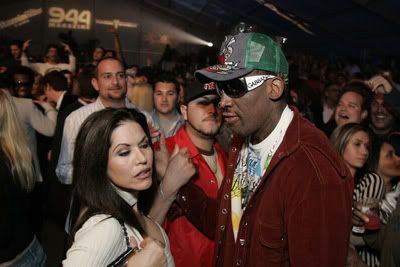 Dennis Rodman
is still Dennis I see.
Photog: M. Moore
And
T.O.
rolled through too. Speaking of 50, he hosted a Vitamin Water event last night too: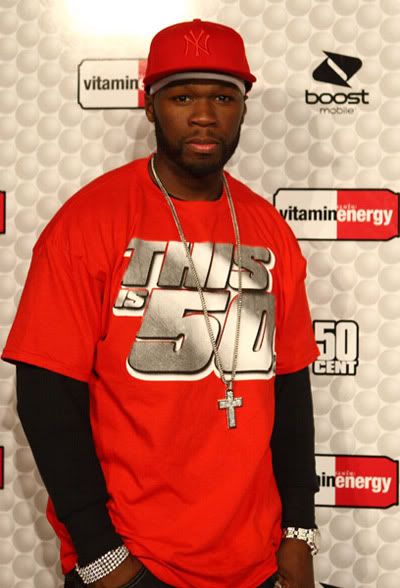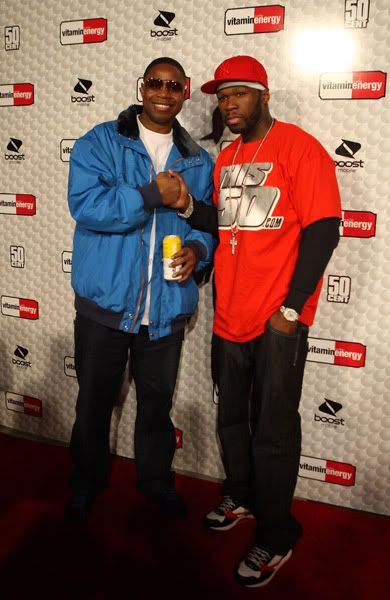 Photog: B. Raglin
I know he's glad to show off those new sparkly veneers. And Miss New York
Danielle Roundtree
is in Phoenix cutting off Giants & Patriots fans' hair for charity: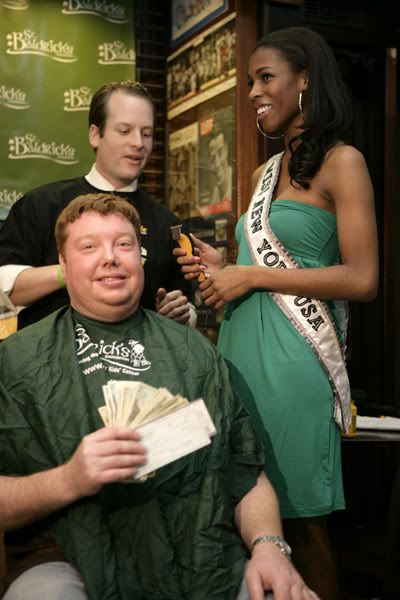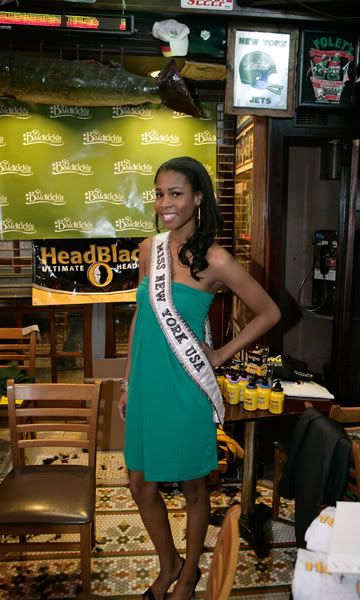 Photog: J. Ufberg
Nice. The Randomness: