Ki Ki Simmons
and Co. hosted the Baby Phat Fashion Show last night.  And of course all kinds of YBF folks were in that piece.  I see you
Daddy Djimon
and BFF
Tyra
...
If I could be a piece of lint on one of their shirts.  I really want to know what type of conversation could possibly be going down.  Hilarity.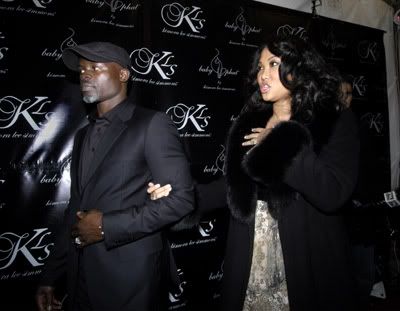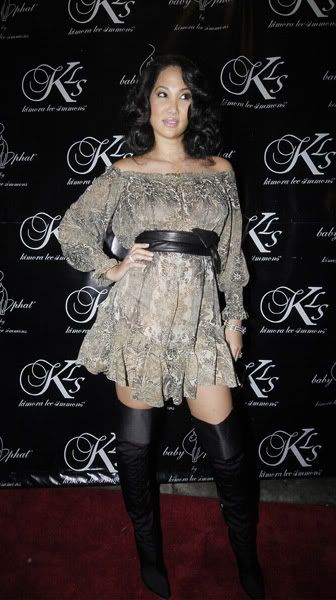 Still getting their cute couple on...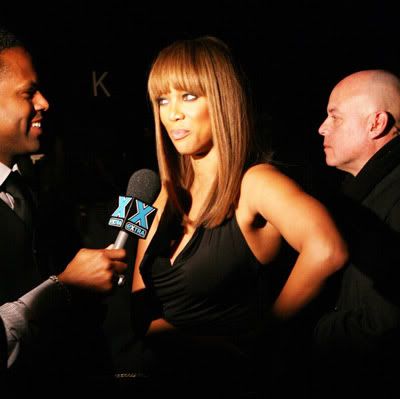 Tyra soaked up the attention.
Nina Sky
was there.
Vivica Hot Mess Fox
and
Lisa Raye
were there.
Boo.  She should have gotten turned away for rocking a costume.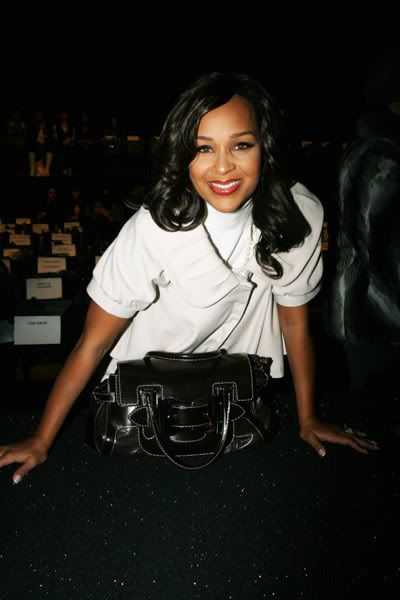 And speaking of Hot Mess: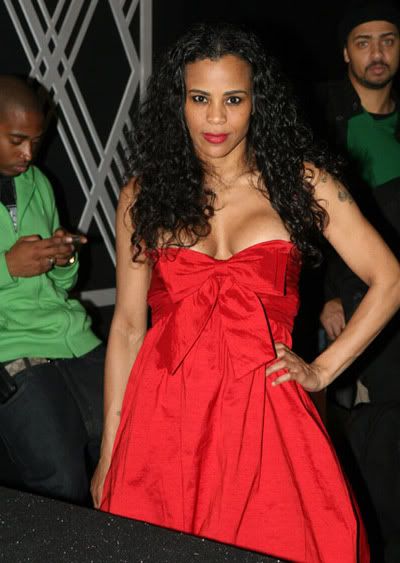 What's really hood
Laurie Ann
?  Times must be extra hard since that reality show she went out of her to get fired for publicity for never took off.  That must suck.
Yeah that dress is not doing anything for you
Keenyah
.
Russey
kicked it with his princesses
Aoki Lee
and
Ming Lee
: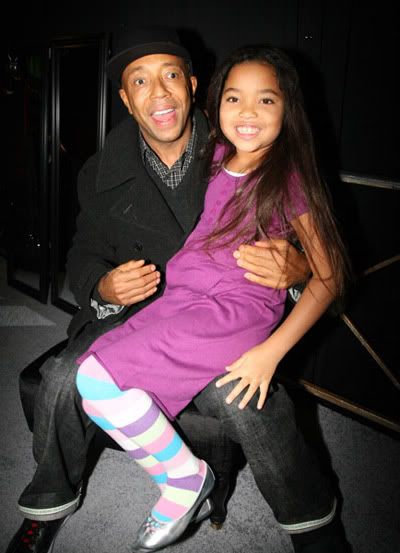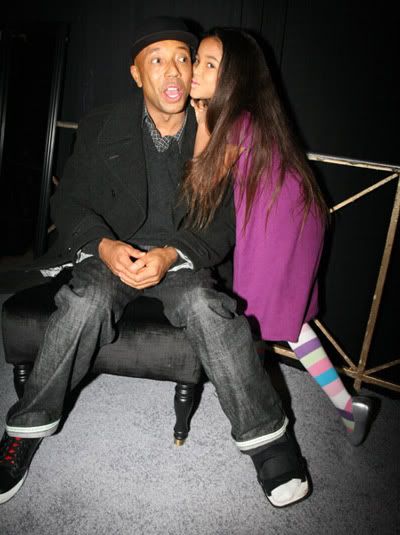 I see Kimora got some heat on that child's head.
Cute.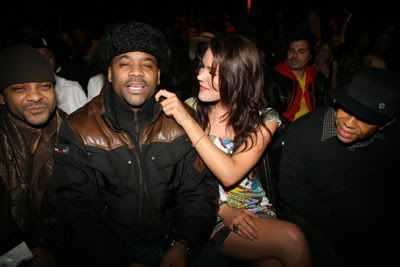 You aint slick
Joss Stone
.  And
Jimmy Jones
just looks out of place to me.
So am I the only one who didn't know
Cheri Dennis
had braces?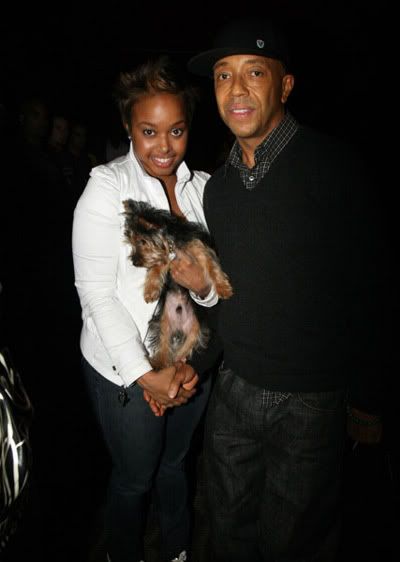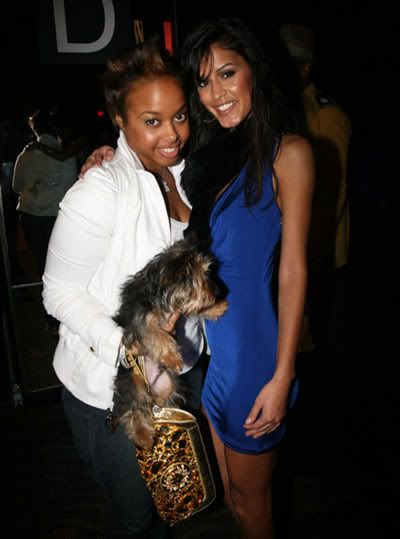 Chrisette Michele
kicked it with Russey and
Jaslene
in her new haircut.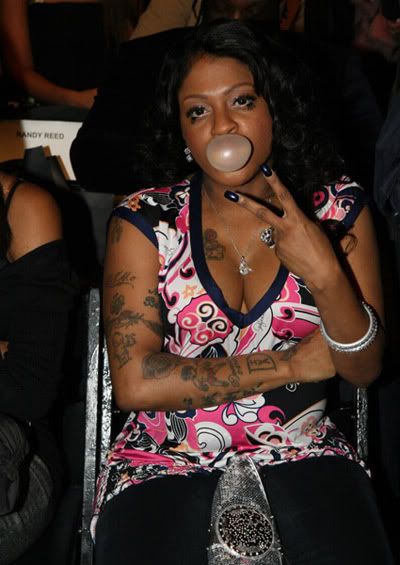 Lil Mo
was there.  Looking pregnant too.  Hmm....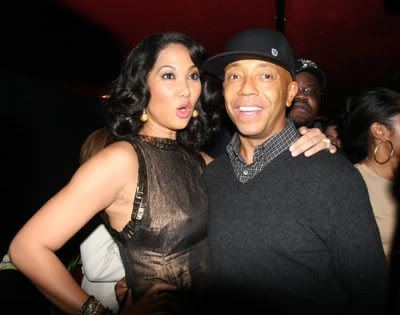 Amerie
rocked a hot trench coat and Louboutin look.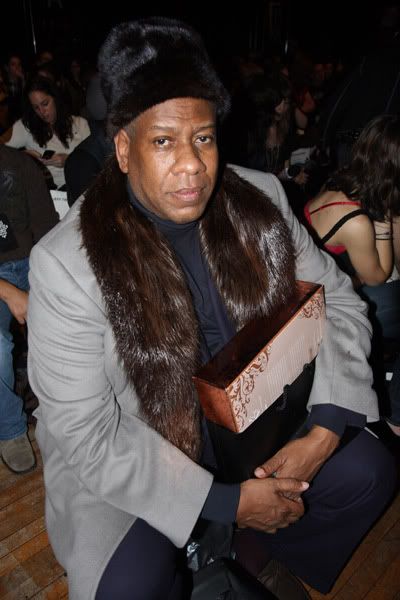 Why so sad
Andre
?  You mad because you can smell the deadness that is that animal around your neck and head?  I would be too...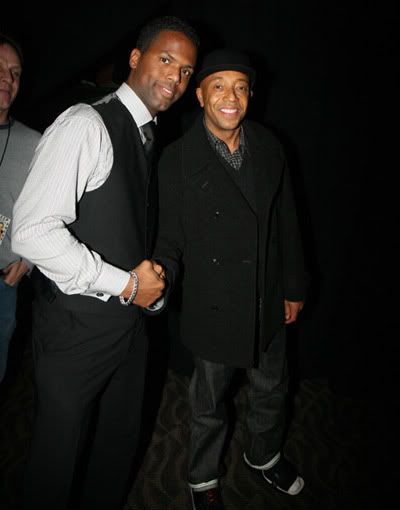 AJ
and
Kevin Lile
came through.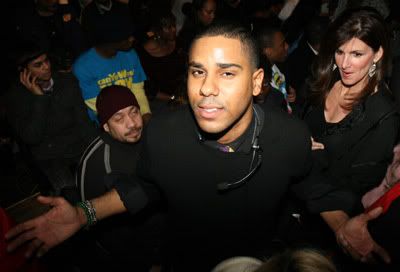 BJ
!
Christina Milian
looked basic and fab.  By the way, you can get the laquered pants look over at American Apparel if you're interested.
Oh hi
Star
.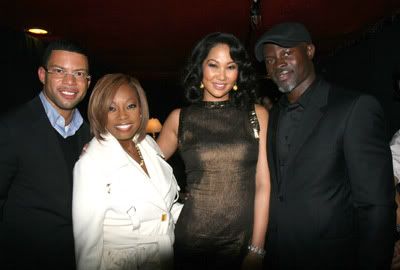 What if.....nevermind.  Too easy.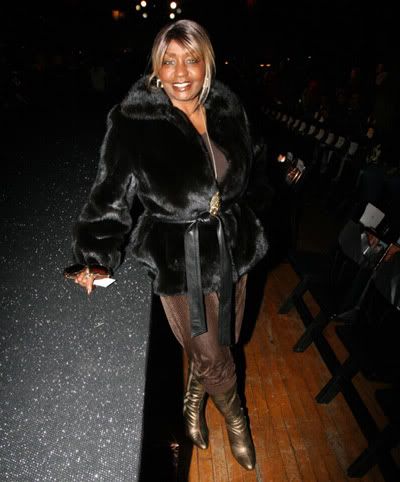 SIGH.
Alesha Renee
and
Jessica White
were there blinding folks.
Egypt
rolled through in a nice look.
Is that you
Remy Ma
--looking more fab than half the people up in this event?  We must really be up on some rough times these days...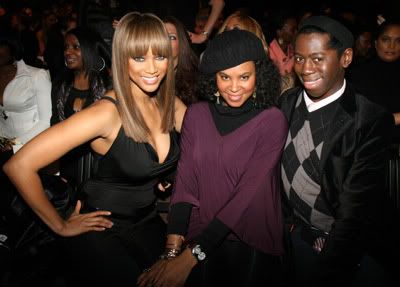 Photog: Johnny Nunez
Oh
Ms. Jay
.  Tis all for Baby Phat. Christina and Amerie also hit up the MCMG Max Azria show: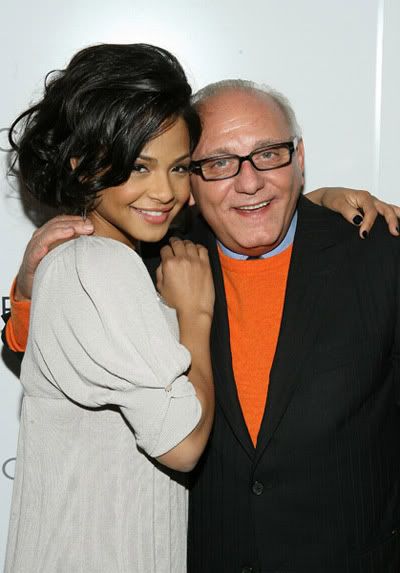 Fun times with Max Azria himself.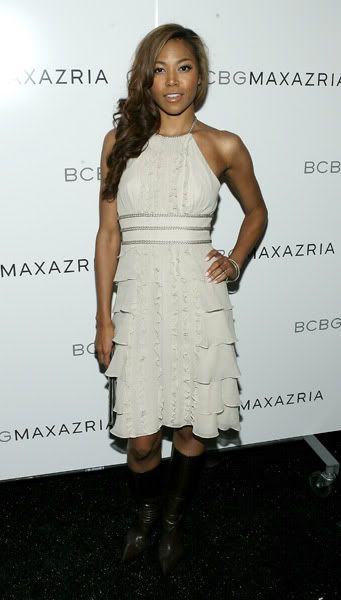 Photog: Grant
Hot look. And YBF Socialite
Geneiveve Jones
hit up the Elise Overland show: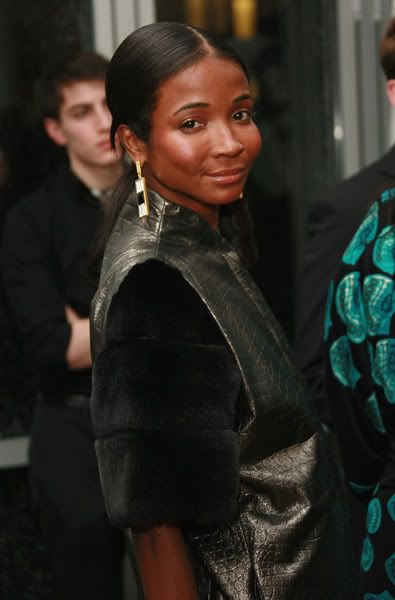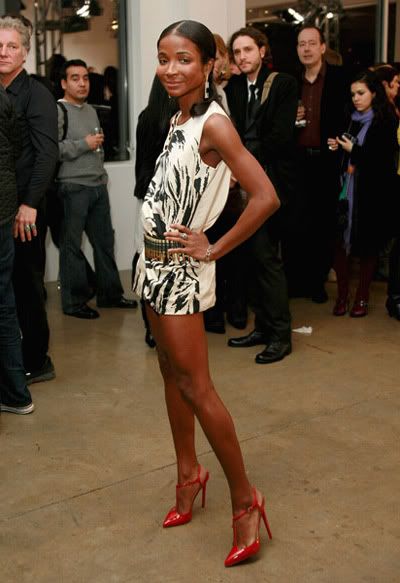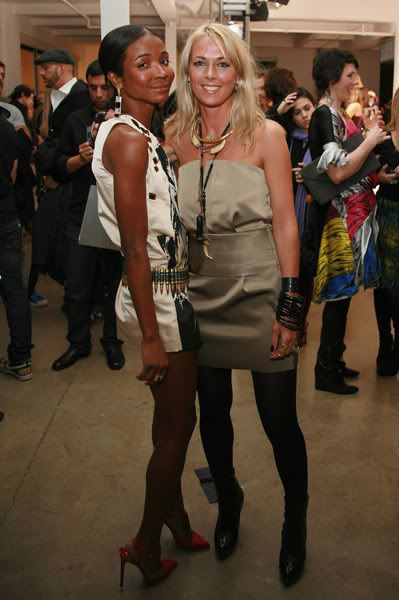 Photog: T. Alves
Somebody pass that chick some greens. And
New York
hit up the Suzie Wong Saki Lounge opening: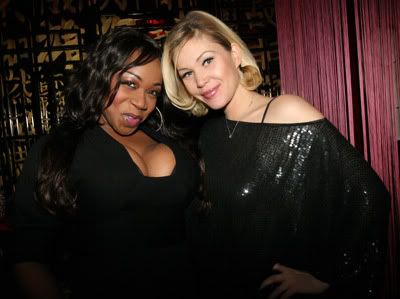 Chick just gets more and more interesting looking...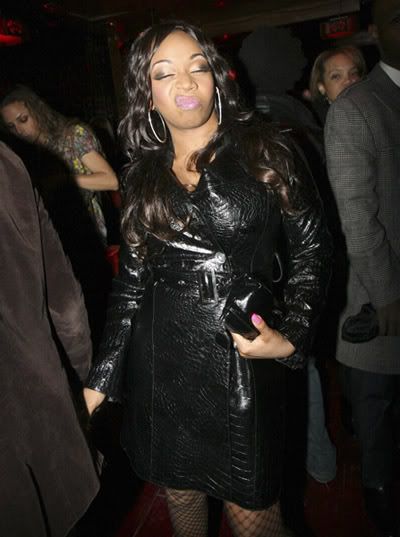 Oh how cute.  I have the exact same look on my face right now.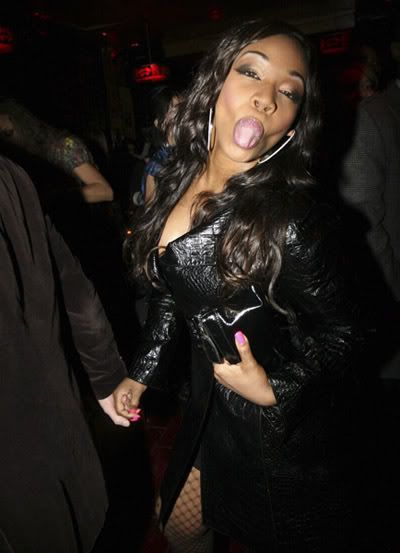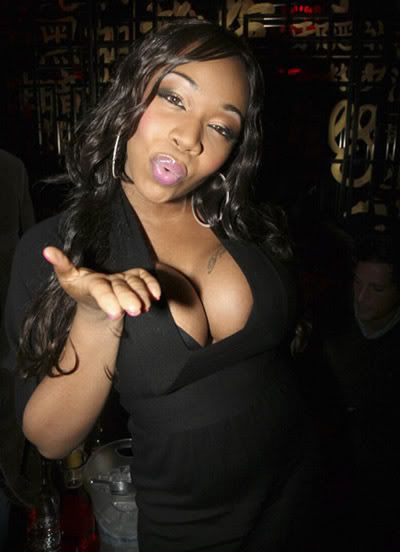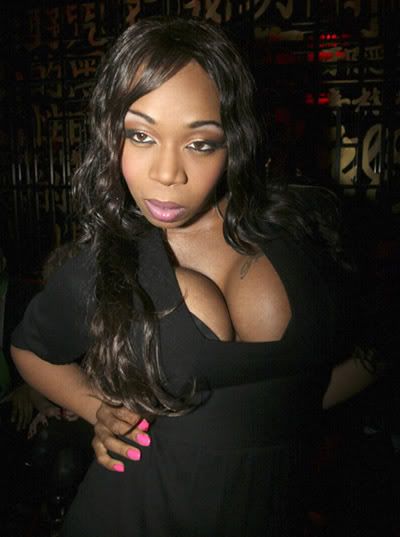 Photog: Nunez
Do. Not. Want. And
Tyson B.
was spotted at the Rubin Singer Fall 08 show: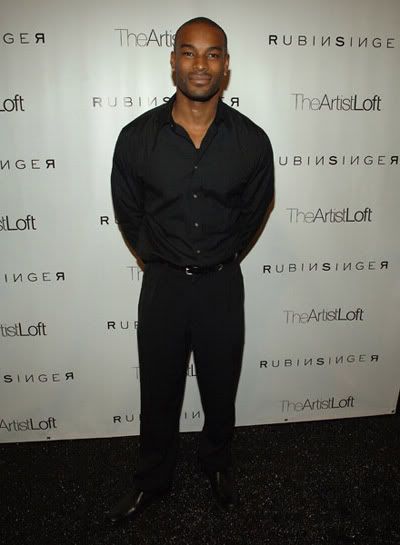 Photog: D. Arnoult
Nice. Have a fabulous weekend!