So
Fannie Mae Barrino
and her man 
Young Dro
 hit up the Grammy Gifting Suite today in LA:  
  And what in the shaved blond crispy ghetto unbreathable jeans mess is going on here?  Oh, and there's more...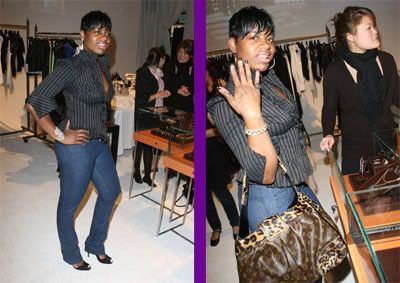 Holy hell.
If she buys that cutout dress I will personally go and slap each person in the room who allowed it.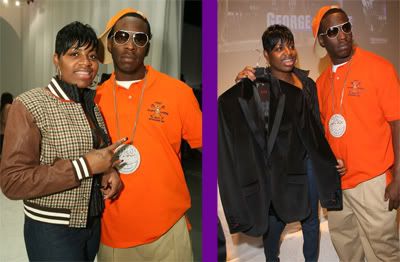 Photogs: M. Simmons/Sapp
Chick doesn't look a lick of preggers like folks have been speculating and "confirming" for several months now, but a part of me wishes she looked more pregnant than
Halle
.  Then I MIGHT have let this mess slide.  But as for now, this ish gets a fat NO MA'AM.