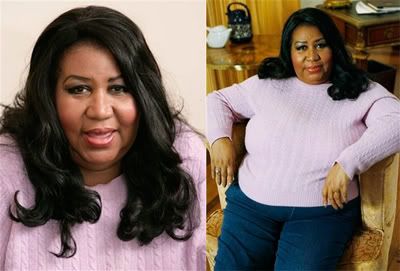 Aretha Franklin is telling folks
 about her new weightloss, her new diet, and how it's making her feel and changing her life.  Get it 'Retha.
 Despite what other sites have been reporting, it is indeed true that
50 Cent's
G-Unit Clothing is closing up shop.  One of the G-Unit clothing retailers sent over this statement this morning:
"As the leading online retailer of street fashion, DrJays.com is privy to information pertaining to the brands we sell. During the past month, significant staff within G-Unit Clothing's senior management, marketing, design and sales teams were fired. Yesterday we were informed the brand's operations were coming to a final close on Friday. "In response to recent comments this 'rumor', as it was branded, is trying to 'bring another successful Black man down', DrJays.com has sold G-Unit Clothing on our site since its inception in 2004, and as with all of our brands, we've continued to be steadfast supporters. As the brand dissolves its partnership with Marc Ecko Enterprises, we'll keep track of relevant updates."
Basically the company is shutting down all operations tomorrow.  Whether or not the brand is re-developed over time is another story.  The Giants and friends partied it up to celebrate their Superbowl victory this week at Tenjune: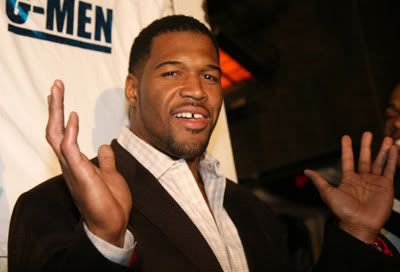 Mike Strahan
and his BFF
Dr. Ian
were there of course.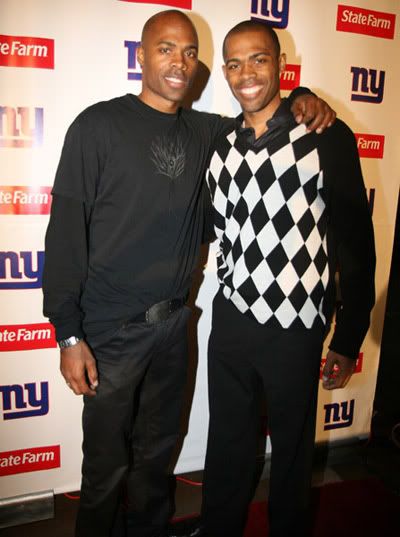 So was Dr. Ian's brother
Dana
.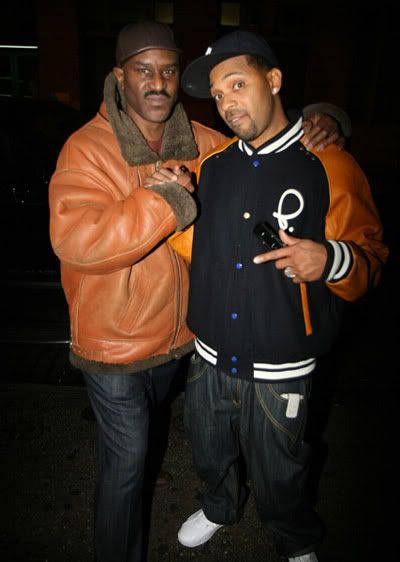 Mike Epps
came out with
Easy Mo Bee
.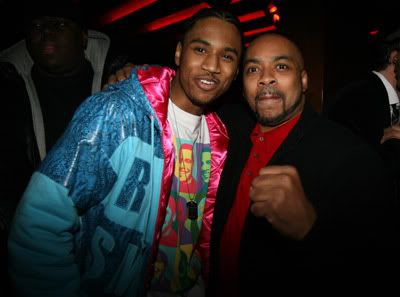 Trey Songz
made an appearance.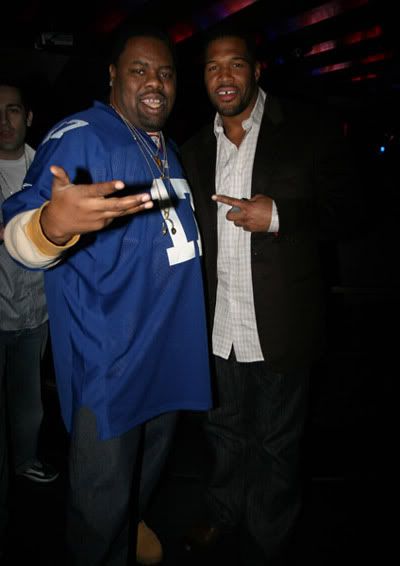 Y'all know
Biz Markie
was there.
Alesha Renee
rocked a cute look. Hip Hop was definitely in the building: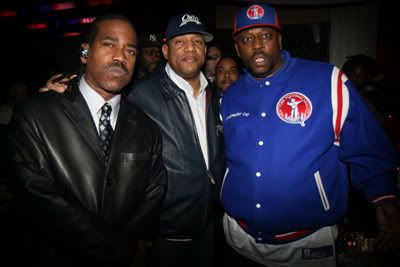 Kurtis Blow, Luv Bug Starsky and Grandmaster Caz all made an appearance.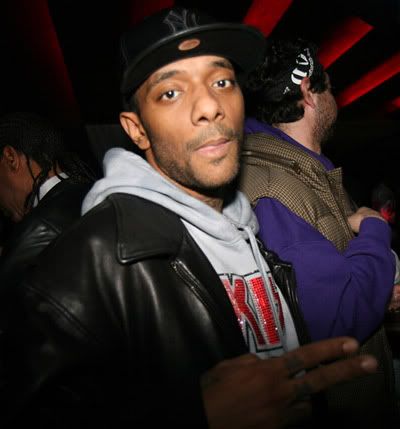 So did
Prodigy
--who will be shipping off to a jail cell soon.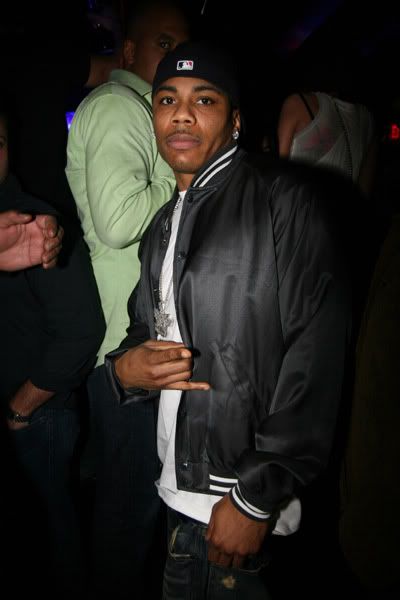 The Lollipop Guild of
Nelly
and
JD
came through.  Gotta love em though.
And
Mele Mel, Sway
, Mike, and
Damien Fahey
kicked it.
Egypt
and cutie
Kerry Rhodes
came out: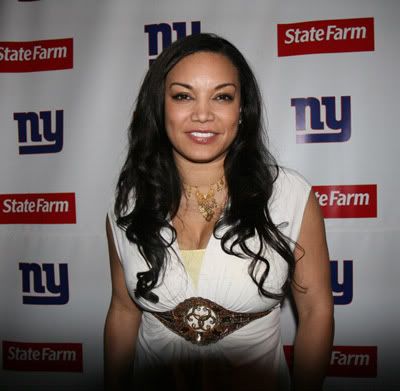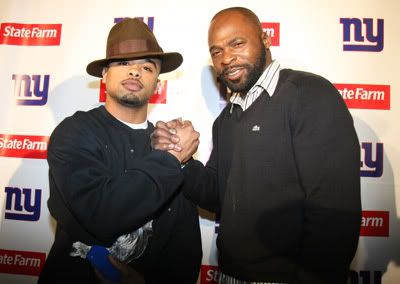 Oh
Raz B
.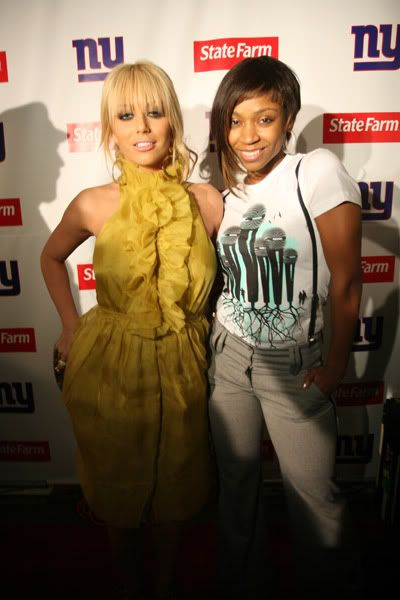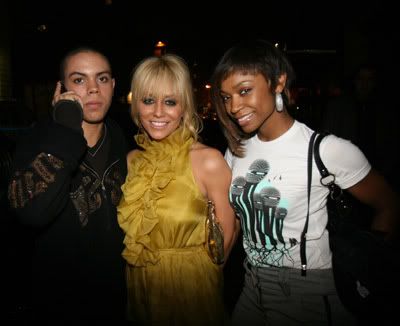 And
D. Woods
and
Aubrey
kicked it with
Evan Ross
.
Photog: Nunez
Fun times. And over at Bryant Park: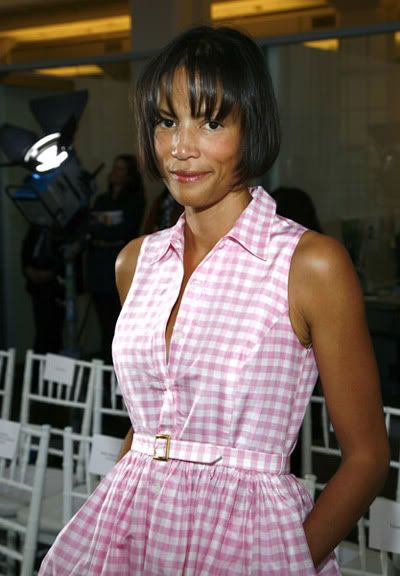 Photog: B. Ach
Veronica Webb
hit up the Isaac Mizrahi show.
Joy Bryant
and and
J-Lo
did Marchesa: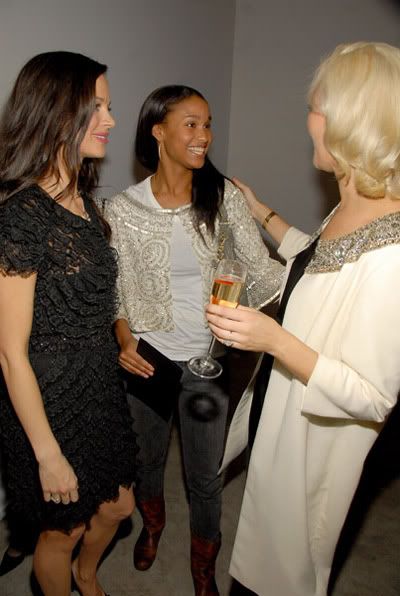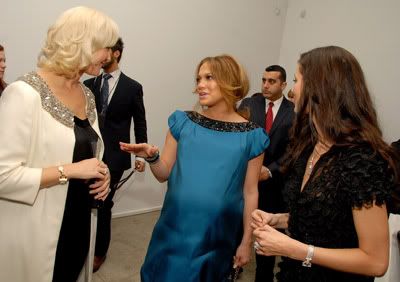 Photog: Wargo
Nice.
Photog: J. McCarthy
Joy also hit up Michael Kors. YBF chick
Sherri Saum
was spotted front row at the Vivienne Tam show: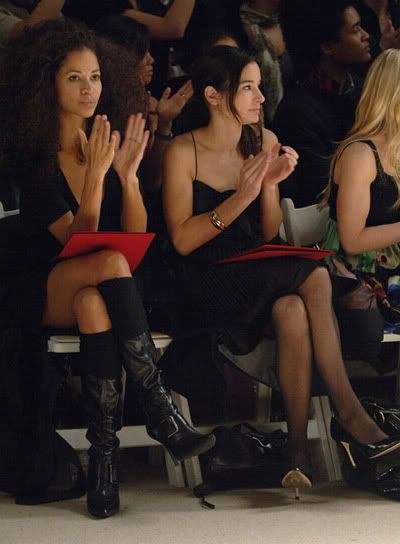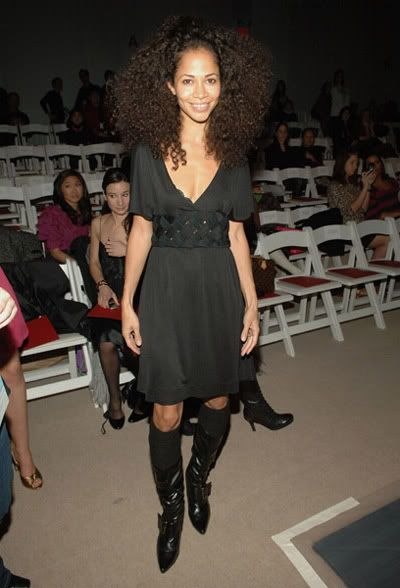 I actually really like her hair.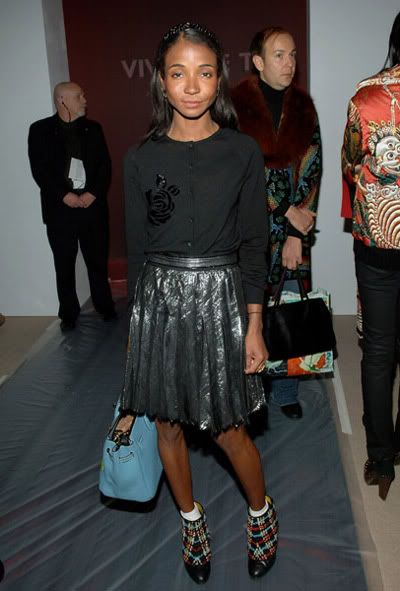 Photog: D. Arnoult
Socialite
Genevieve Jones
was there too. Stay fab!