So I'm officially cancelling my order for my Lamb shoes
Khia's
rocking in these pics now that I've been traumatized.  I just wonder who'll be playing that guitar after she's done with it... 
Photog: Cohen
Natalie Cole
is telling folks
that she is upset over all the praise and Grammys "crazy"
Amy Winehouse
was getting at the Awards show this past Sunday:
"I don't think she deserved it," previous Grammy-winning singer Natalie Cole said. "I think she needs to get her life together first, and then get the awards later."
She went on to say
Beyonce
and
Rihanna
were much more deserving of a Grammy than Amy and we're just teaching our youngsters bad habits by praising that Amy.  Damn.
Kim
and
Reggie
and their coupledom hit up Malibu this past weekend for a little getaway.  And of course, they were spotted out and about shopping it up: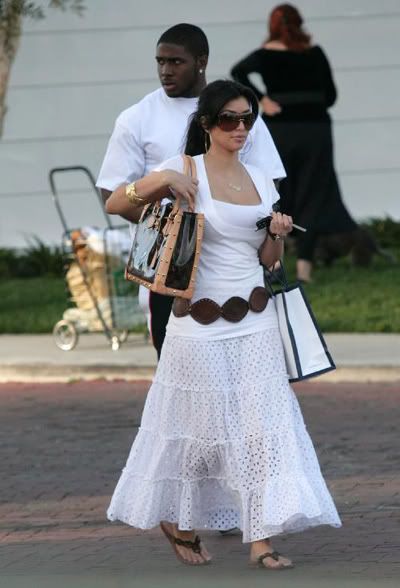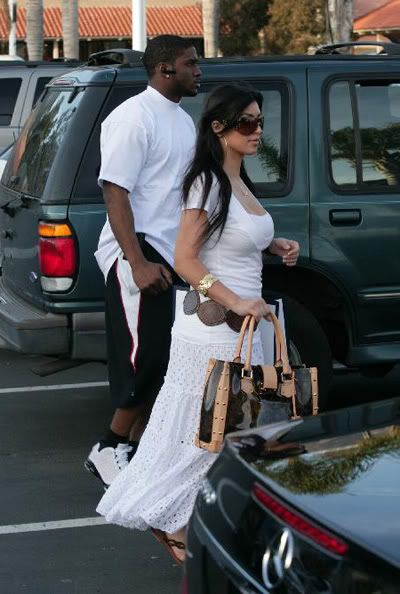 Pic source: Celebrity-gossip.net
Why am I actually starting to like these two?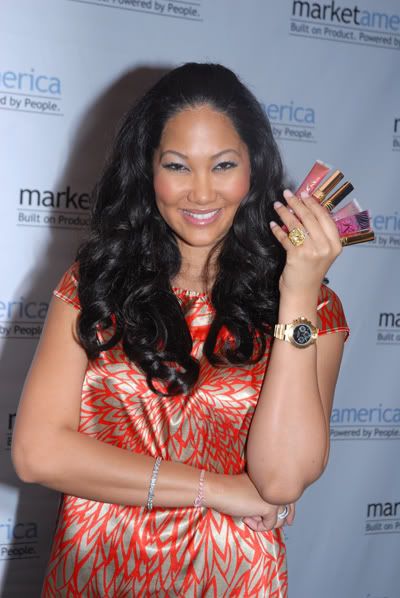 Kimora Lee Simmons
has launched her brand new "Fabulosity" skin care line through marketamerica.com.  the line is made up of silky cleansers, body lotions, sugar body scrubs, and body butters.  Chick is on her hustle.  She also had an entourage in tow at her launch--complete with cameras from her reality show "Life in the Fab Lane".  So there's very likely going to be a Season 2.
Game
has been sentenced to lock up
.  He pleaded no contest to a felony charge of possession of a firearm in a school zone.  So he has been sentenced to 60 days in L.A. County Jail, 150 hours of community service, and three years probation.  A firearm in a school zone though Game?  That's some real "bitchassness" right there.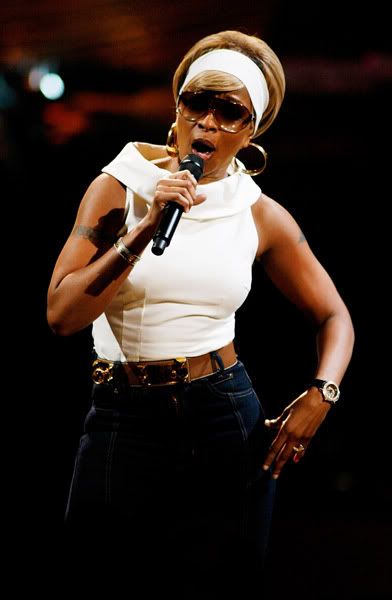 Photog: J. Kohen
MJB's
new single will be "Come To Me (Peace)".  It's written by Mary herself and
Dream
and the video premieres next week.  Nice.
And
Monica's
first single off her upcoming album is "Thought You Had (Enough Lovin')".
Salt-N-Pepa
hit up Sucker Free Sunday yesterday: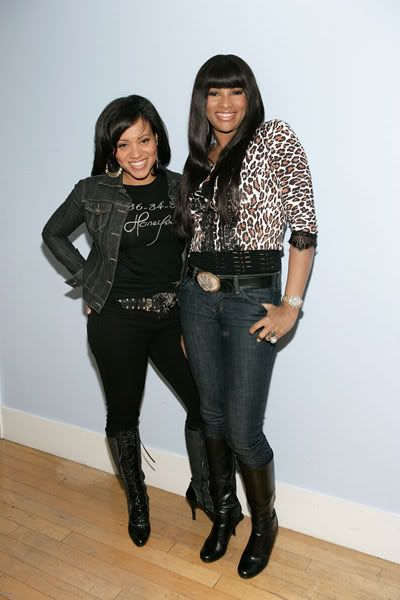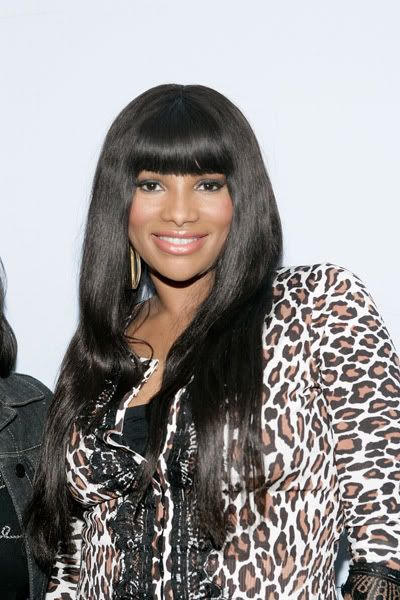 Photog: Mark Von Holden
Aside from the wig somebody ran past Pep and slapped on her head, the ladies look pretty fab. Na Na Campbell was spotted in London hitting up the Burberry and vanity fair portraits event: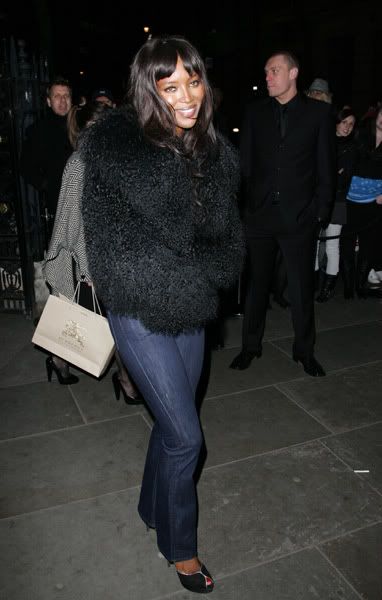 Photog: Mark Von Holden
Naturally fabulous as usual. And YBF folks hit up the
Raisin In The Sun
screening last night in L.A.: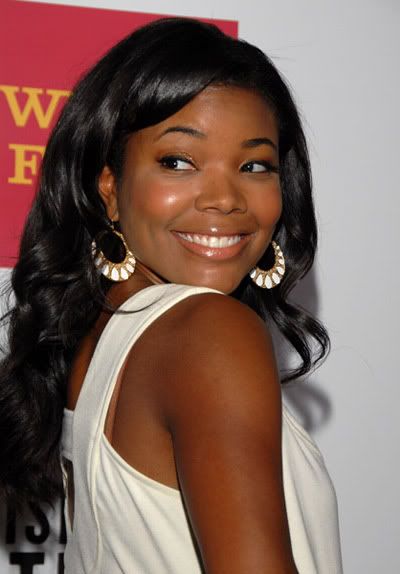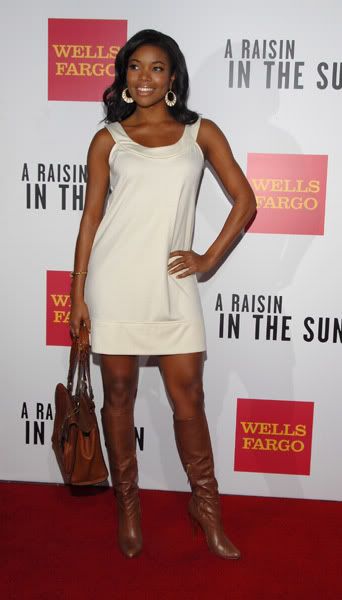 Gabby
was there looking pretty cute.
Sanaa
killed it in this gorgeous black dress and fab eye makeup: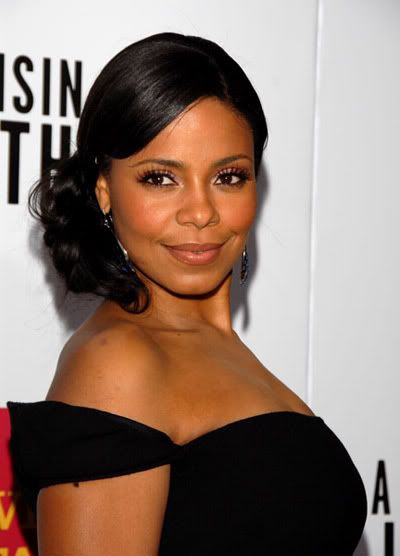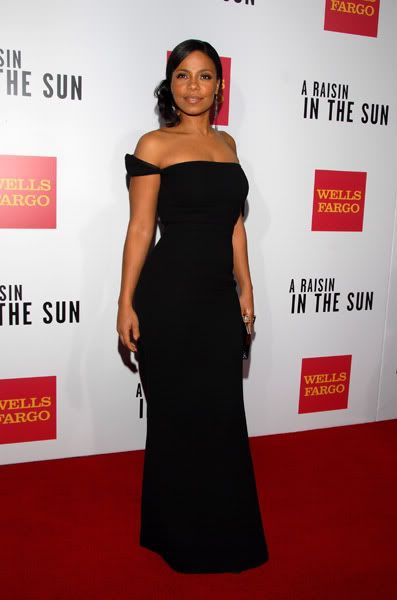 Bad chick indeed. And I'm sure her Chicago Bear beau
Adewele Ogunleye
thought the same: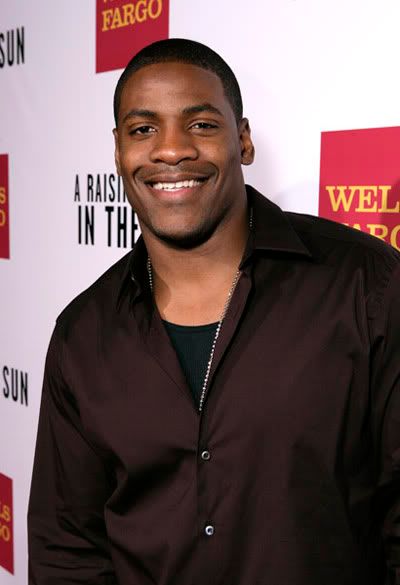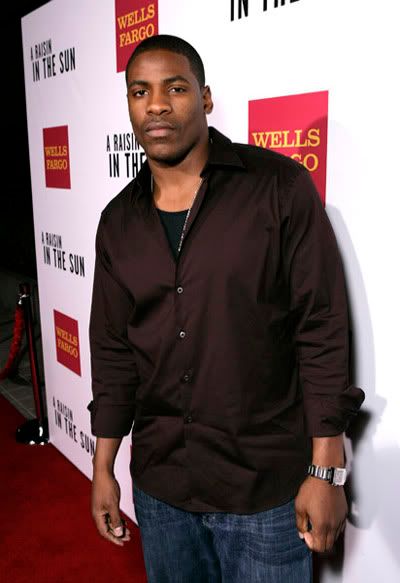 He's a cutie himself.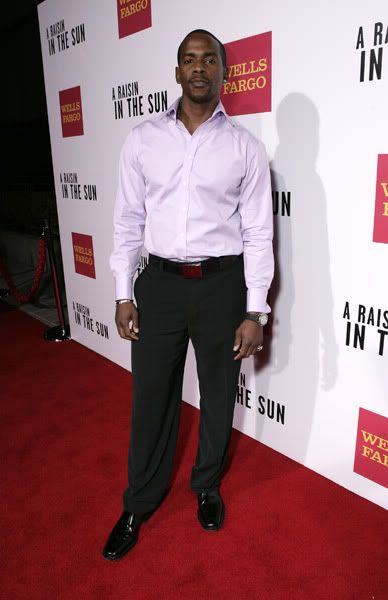 Keith Robinson
was there too.
Sean Patrick Thomas
was there with his wife
Aonika Laurent
.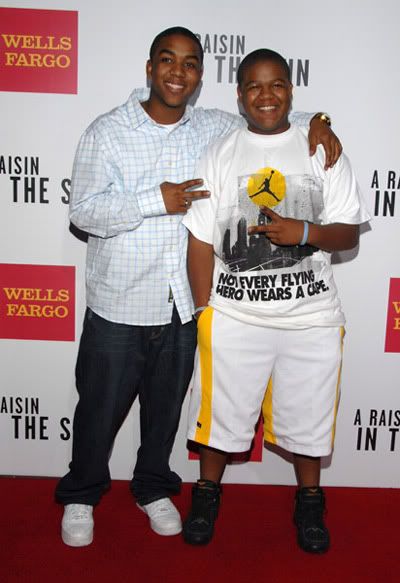 Actor brothers
Kyle
and
Christopher Massey
were there.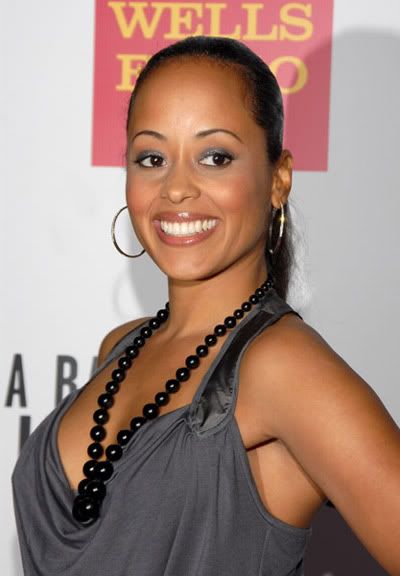 Essence
was there with an interesting look.  Good to see Sanaa's BFFs supporting her.
Woud have been a fab look for
Elise
if she didn't rock this dress with a regular bra.
American Gladiator
Justice
was there. Oh
Golden
: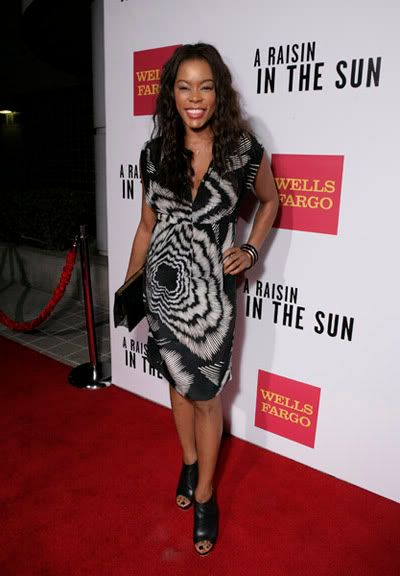 Just....oh.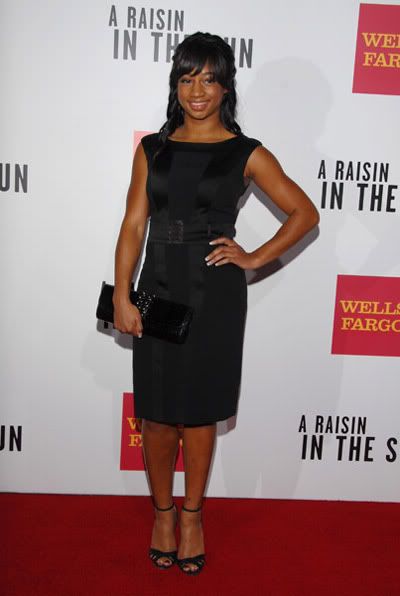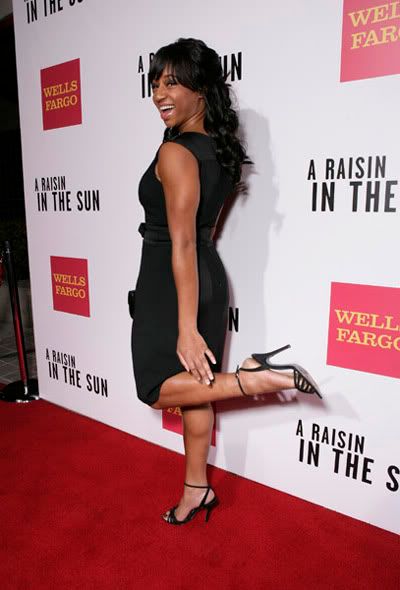 Monique Coleman
rocked a pretty cute look.
Photog: Williamson
And
Angel Conwell
was there. The Randomness:
The tv Cosby kids are going to be on Oprah today.