YBF celebs partied it up in the N.O last night at
Jay-Z
and
Lebron James'
2 Kings party at Generations Hall sponsored by MSN, Wrigley's Doublemint & Sprite: 
   Loves the shoes
B
.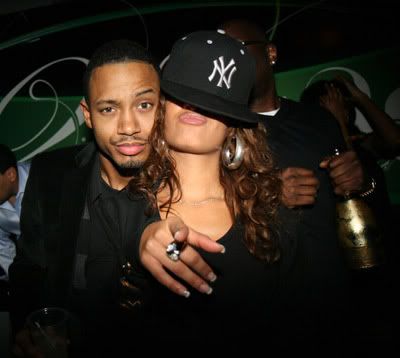 And y'all know The YBF was on the scene... YBF New Orleans correspondents
Rochelle
and
Denise
hit the red carpet to get chatty with Jay-Z, Gabby, and Lebron: Check it. And a few exclusive pics:
And as for more pics: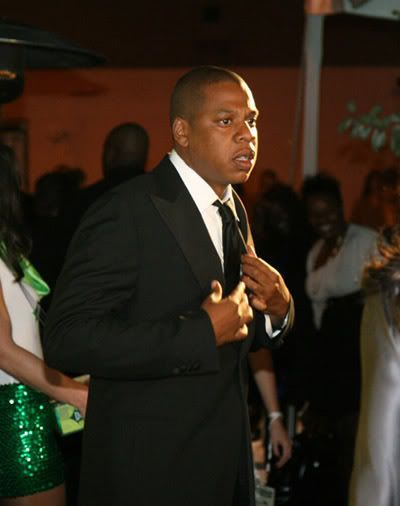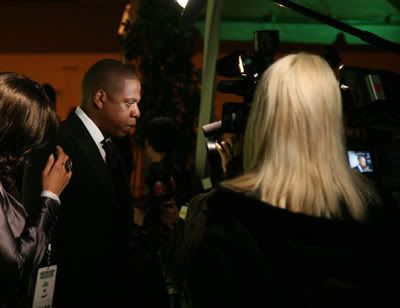 Jay looked dapper on the red carpet.  But YBF snitches noticed that he and
Beyonce
definitely didn't come into the party together, and barely spoke to or partied around each other all night.  Interesting...
Lebron and
Savannah
hit the carpet looking nice.
Besides those damn shoes she decided to put on.  Y'all know my hatred of white shoes.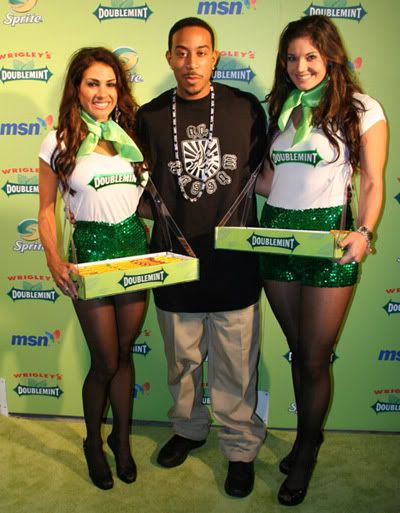 Luda
was spotted on the red carpet with the Doublemint nontwins.
Oh, I see
Jason Kidd
still hasn't learned his lesson.  He made an appearance with his new girlfriend.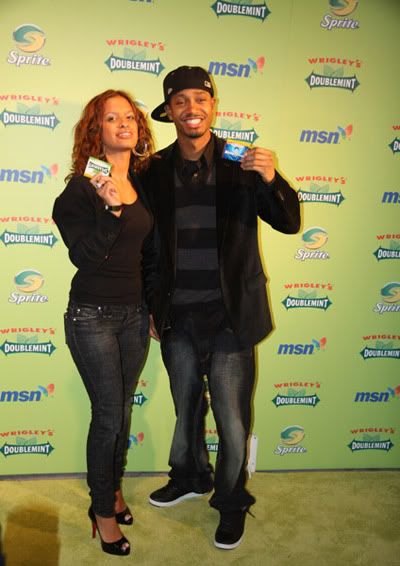 Rocsi
and
Terrance
made an appearance of course.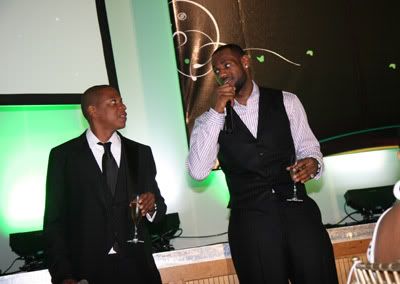 Bun B.
and
Wale
came out to party. Rocsi and Terrance tried to act like they're not gettin' it poppin' behind the scenes: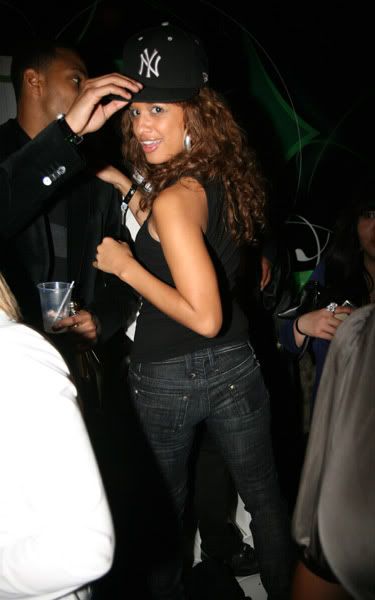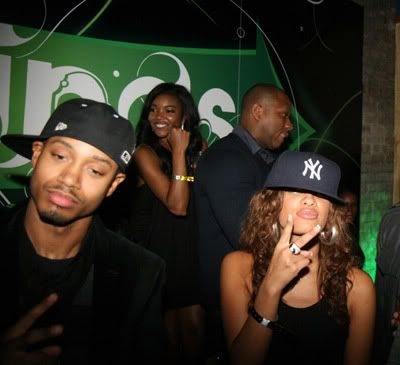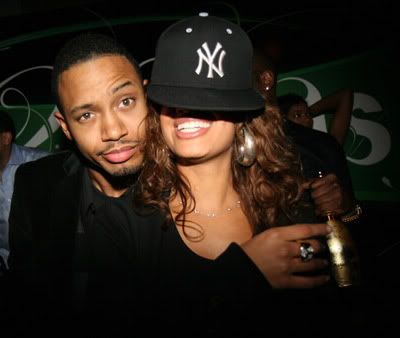 I'm starting to believe the whispers.  If I cared enough I would dig around for the real deal, but...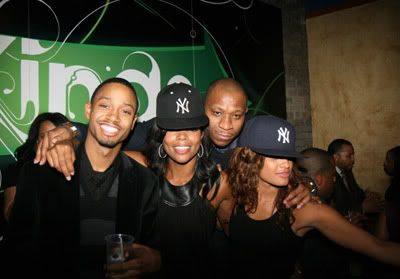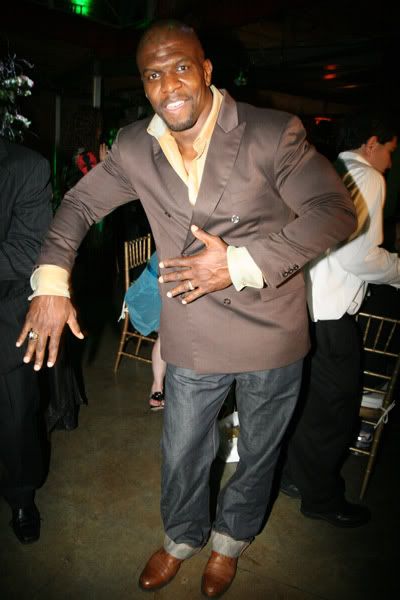 Terry Crews
was there acting a fool.
Tracey Mourning
made an appearance.
2 Kings and a fab chick.  That cute Burberry dress Savannah's rocking saves the outfit from being wrecked from those damn shoes.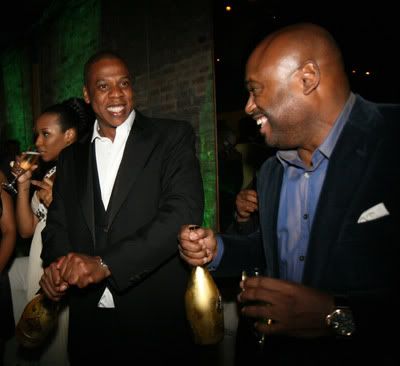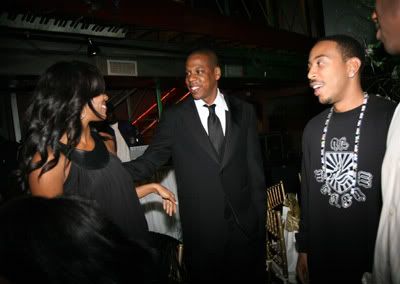 Spike Lee
was spotted chatting it up with B's chest.
And Spike's wife
Tonya
was there of course.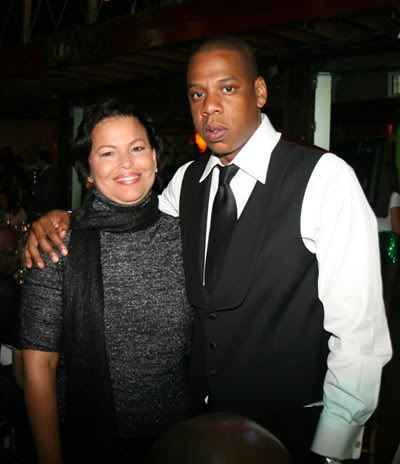 Debra Lee
stopped by the party.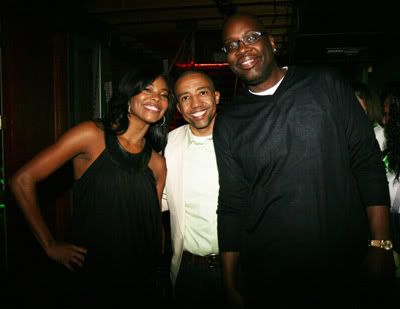 Gabby kicked it with
Kevin Liles
.
And with Ludacris and Jay.
And with B.  Y'all know this chick loves a damn photo op.
Cute look.  I do wish she would switch her style up a bit though.
Party time: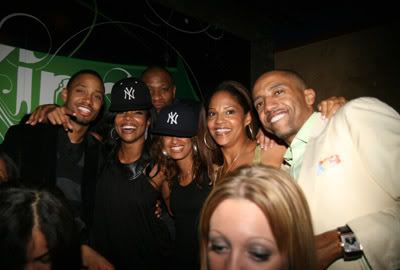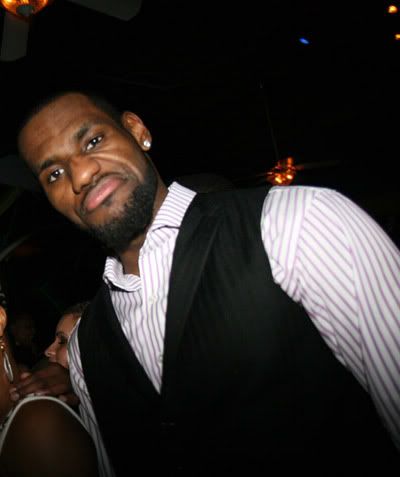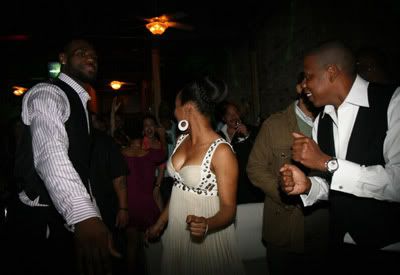 Get it.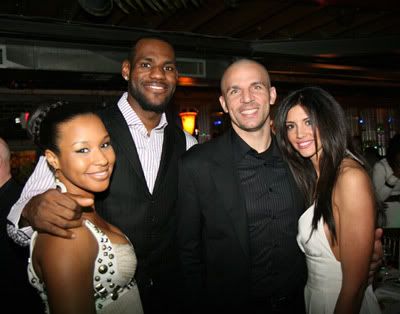 How do you know when you need to retire the Roc sign?:
People really just need to stop it.
Seriously though
Steve Stoute
?  A blue velvet suit? With reddish brown boots?  I'm going to assume this was a dare.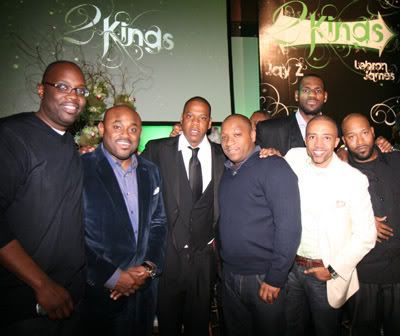 The Roc boys in the building tonight.
Photog: Nunez
Looks like fun times were had by all.