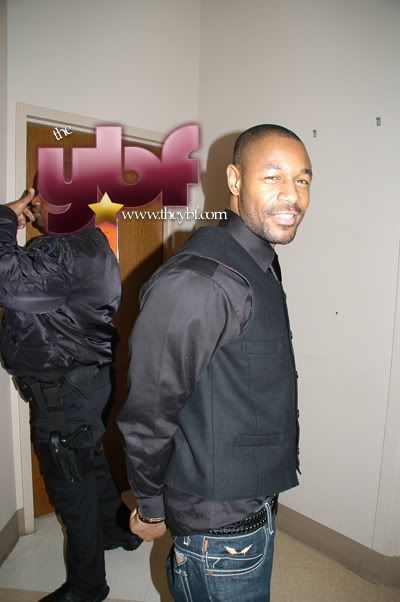 So NOPD was at it this weekend.  R&B singer
Tank
(government name
Durrell Babbs
) is claiming he has been a victim of serious police brutality and an unnecessary arrest during New Orleans All-Star Weekend.  Reportedly, Tank got tasered & arrested at the House of Blues early this morning and allegedly suffered from police brutality.  Tank actually wanted these arrest pics put on blast because he wants the situation exposed & is willing to speak on it. Apparently, he was with a woman named
Ira Dewitt
who was being harassed by police outside the venue and when he told them to stop, he was tasered & taken into custody at a makeshift police station inside University Hospital.  After contacting Ira, she sent TheYBF.com this statement:
We were treated like animals. The police force showed a complete lack judgment, control and professionalism.
According to sources, several police officers were actually overheard making sexual comments about the woman after Tank was in custody.  Damn.