Well look who hit up the L.A. Star and Straps store again to do even more shopping yesterday. 
Meagan's
looking cute and casual with her man NFLer
Thomas Jones
.  Even cuter because she's not doing the stinky face look at me be sexy smile. 
And 
JD
hit up the store as well.  Sans Ms. Jackson.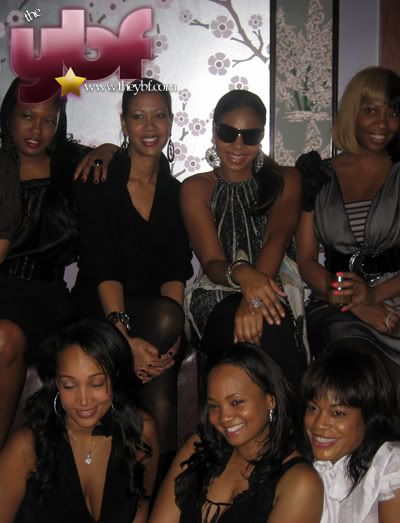 Ashanti
was spotted partying it up with a bus load of her friends Saturday night to celebrate the release of her "The Way That I Love You" video.  They started the night off at hot spot Philippe restaurant, and then headed over to party at NYC's newest nightspot Prime.  Now, where's Waldo?
Photog: MacMedan
Diddy
says
he's sending his ex chick J-Lo some Sean Jean baby clothes
. I can't even hate because I know that's about to be some cute stuff. And he offered up some advice on the twin situation:
"It's double the love, and it's also double the crying and the screaming, so it's a unique blessed situation. It's a rarity to have twins. She'll be all right."
Speaking of Diddy, don't forget to check out him,
Sanaa, Phylicia
, and
Audra
tonight on ABC's premiere of
Raisin In The Sun
.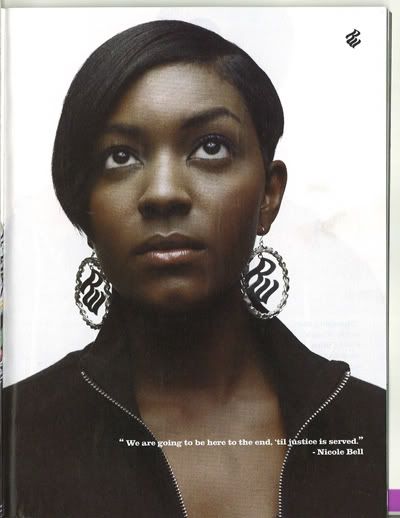 Remember the story about
Sean Bell
(the unarmed back man unlawfully gunned down by New York police officers last year)?  Well his widow
Nicole
and two children are appearing in the new "I Will Not Lose" Rocawear ad campaign.  And apparently
NYPD is extra pissy about it
.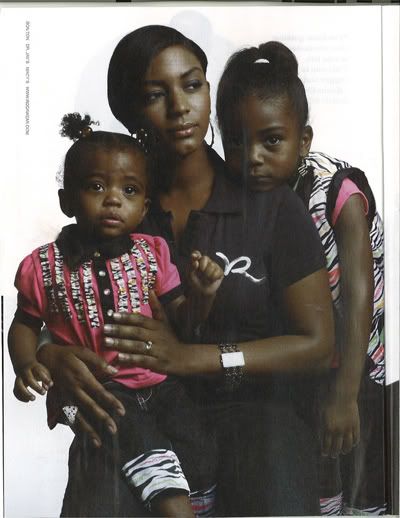 The trial surrounding the unlawful murder of Bell started today and the family is featured to show how these three are still fighting for justice against the odds.  And for lack of better words, NYPD needs to get the hell over it.  This ad is powerful and needed to be done.  Kudos to all involved.