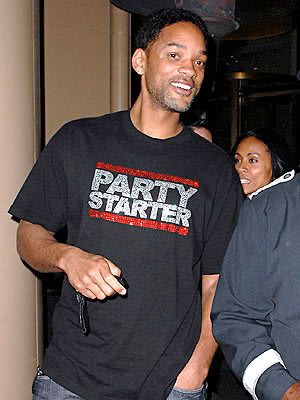 Photog: Lacroix 
Willada 
was spotted leaving Cut Steakhouse last night in Beverly Hills.  They were dining with their BFFs Tom and Katie.  And no, they haven't been kidnapped by the roboticness that is TomKat.
Viv
was spotted arriving to the Celine fashion show for Paris Fashion Week:
Getting her
Vicky Beckham
on I see.  Me likey.
Bill O'Reilly
has done it again.  He made an interesting comment about
Michelle Obama
recently (addressing her comments about finally being able to be proud to be an American again).  He said:
"And I don't want to go on a lynching party against Michelle Obama unless there's evidence, hard facts, that say this is how the woman really feels. If that's how she really feels -- that America is a bad country or a flawed nation, whatever -- then that's legit. We'll track it down."
And now
Star Jones has written an open letter to him
that puts him in his place.  Of course, Bill has followed the typical procedure of issuing a half ass apology.  This whole situation gets a big Whatever from me.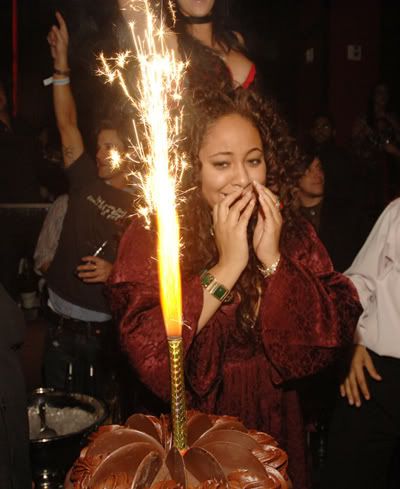 22 year old
Raven Symone
 chatted it up with Essence.com recently. Peep the excerpt:
Essence.com: I think what people appreciate about you most is that you're a young lady who carries herself as a young lady; you're not out swinging on chandeliers. How are you managing to maintain that part of yourself with all the pitfalls out there? R.S.: Well, I'm not the type of person who does that anyway – just not in my nature. I'm not going to present myself in a way that my mom would come out of the woodwork and slap me upside my head. I do have my days when I'm like, "Mom, guess what? I came home at 3 o'clock in the morning!" and she's like, "Shut up! You did?" Because most of the time, I'm in my house at 8 o'clock, watching Law & Order – like, that's just how I am.
Essence.com: And how do you want the rest of the Raven Symone story to unfold, Ms. Raven? R.S.: I want Raven Symone to go public with my company that I have – it's called Raven Symone Presents – and it has everything that I've always wanted in my life. You know, I've always told people that you should definitely do things that can make you happy and can make you money. Acting and singing me happy, but I love art and I love crafts and the venture I'm going into right now is kind of like my Martha Stewart/Oprah venture, both of them, together.
And I want them to remember me as someone who made a difference in...to people's lives, whoever I can touch. She wasn't about hair color or what's the hottest fashions – she was about making sure that people knew that you have to learn how to take care of yourself as a person, not just as someone who wants to be in Hollywood and be fabulous and...
Source: raven-symone.org
Typically I would yawn heavily reading an interview like this but I cant help but love that damn Raven.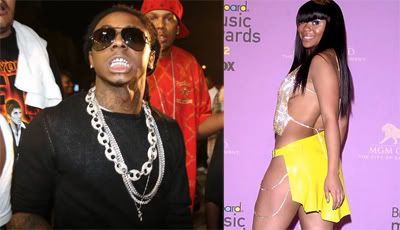 And
sources are reporting
that
Lil Wayne
and R&B singer
Nivea
have rekindled their 2003 relationship.  Last night Weezy performed in Newark, NJ and none other than his ex Nivea was toting backstage (and on the side of the stage) waiting for her rumored new lil boo.  Some folks are even speculating that their new relationship was the main cause of her divorce from everybody favorite falsetto singing producer
Dream
.  I guess somebody listened to Weezy's plea a little while back that he made on Youtube offering some change to the person who got him back with Nivea.  What's really hood with this mess right here?  I so hope dude's sex game is just blinding for somebody to want to dip back into their own gremlinesque seconds.  I'm just saying...