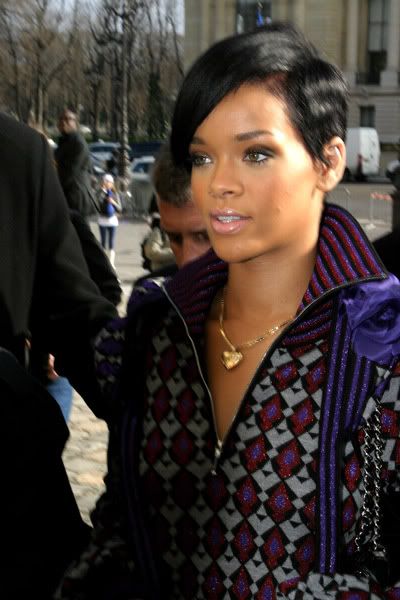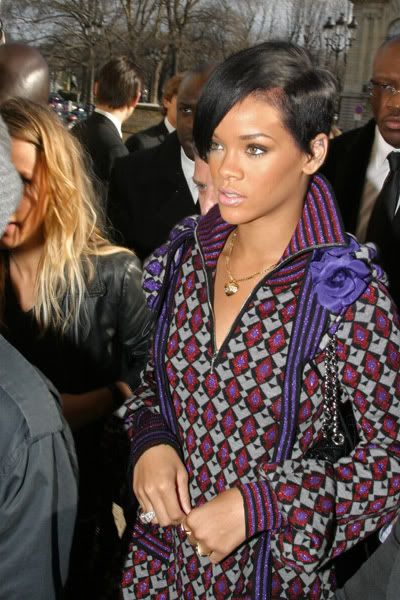 Just when we thought
Kanye, Alexis
, and
Vivica
were the only black folks at Paris fashion week,
Rih Rih
shows up to the Chanel show.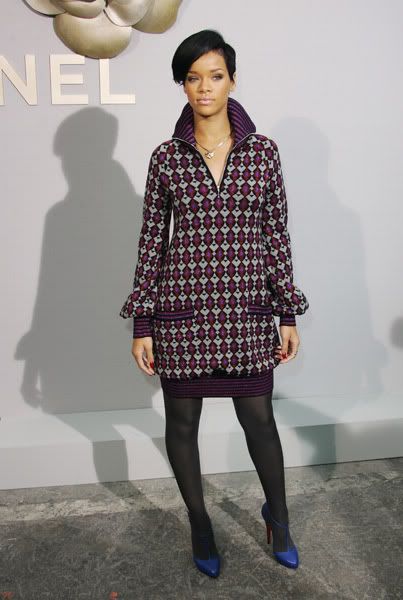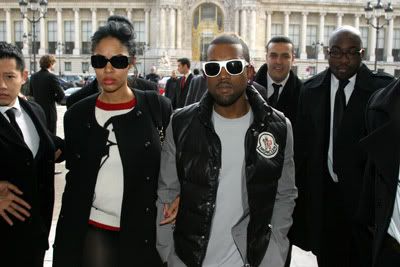 Photog: Hekimian 
The lovebirds were indeed there as well...looking fierce as all hell. And then over at the Swarovrski Paris party: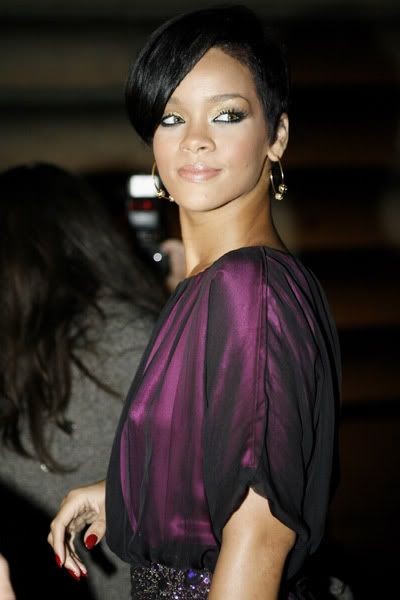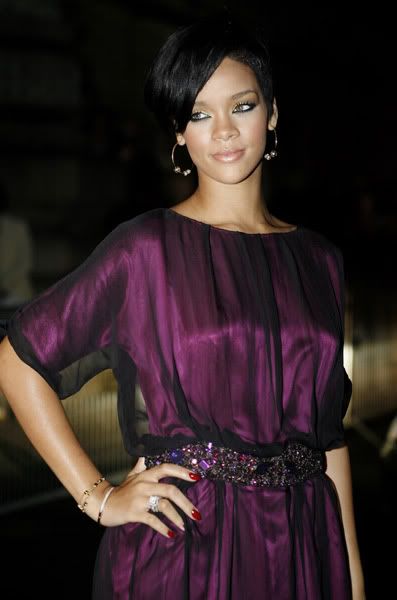 Rihanna
was there in all her plum fabulousness. And Viv was there too: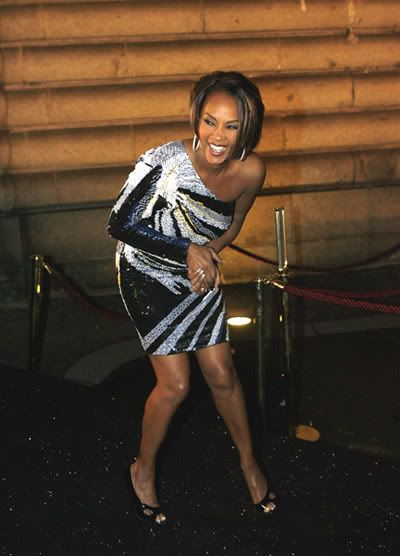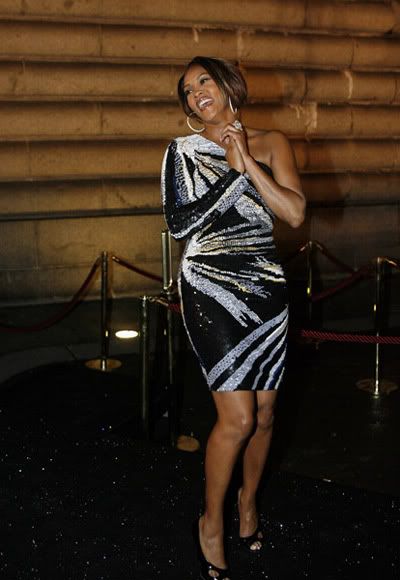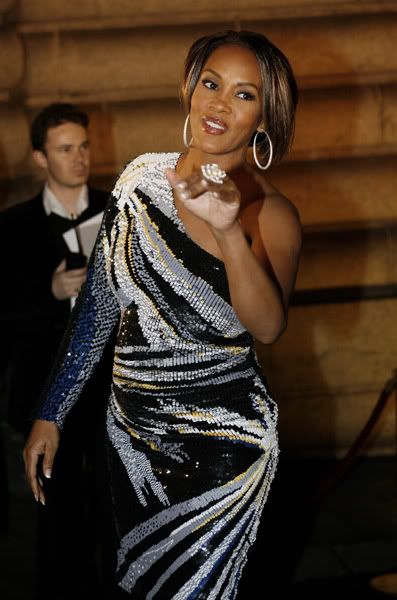 Photog: Sussex-Lacroix
Possibly laughing at just how amazing she actually looks.  Yeah Viv, were all surprised as hell too. Umm what's going on here
Tyra
and
Janet
?:
I guess we'll find out on March 4th when Janet's appearance on
The Tyra Show
airs. Speaking of Janet, she hit up the Hollywood Virgin Record store yesterday:
Looking mad uncomfortable.  Like her very own Midget Mac picked out her clothes that day.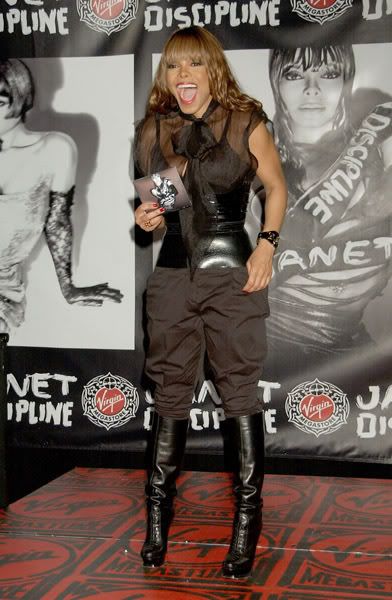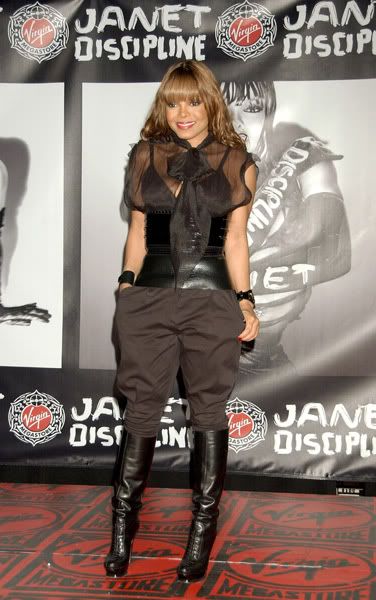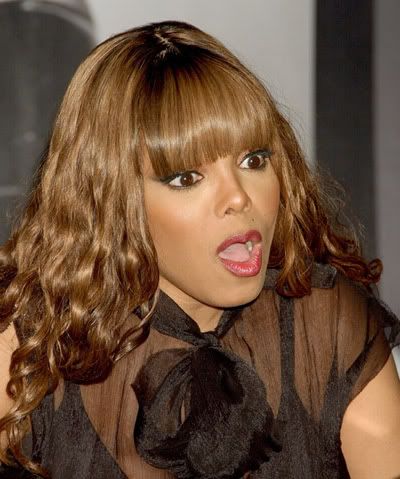 Photog: DeGuire
Yeah we're shocked at your choice of clothing and poodlesque wig too Janet.
Tracee Ellis Ross
was spotted at the Broadway Opening Night for
Passing Strange
last night in the NYC: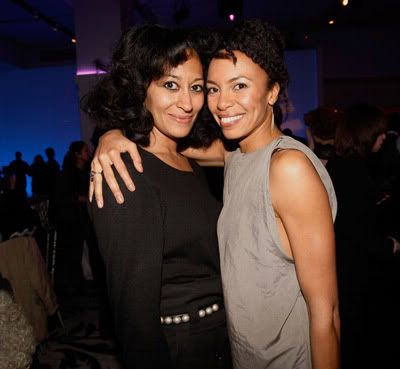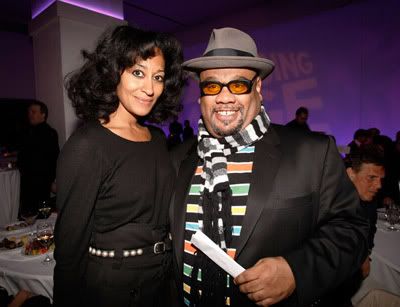 Photog: Countess
I miss
Girlfriends
already. And does
Mya
finally have a new label home?: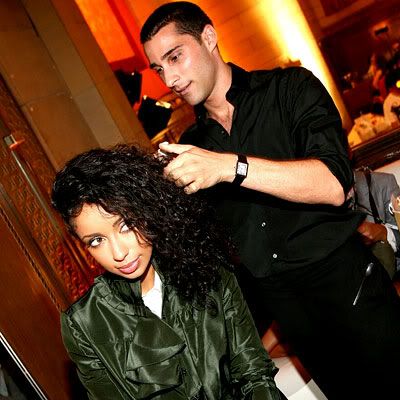 She left her label universal a while back.  And sources say they saw Mya's new management team leaving a meeting at Live Nation today in NYC.  LN is the new home to
Madonna
(who signed on to be their first musical act on their Live Nation Artists label).  So could this also be the new home for Mya?  Its no coincidence that Live Nation are also producing
Chicago
on Broadway during her run as "Velma Kelly" in the show. The Randomness:
Check out the samplers for Danity Kane and Day 26's new albums here.
Have a fabulous Leap Day!