Clearly all kinds of foolish hit up
Niecy Nash's
birthday soiree last night at Hollywood's Cabana Club.  Even though we still haven't figured out what a
Norwood Young
is, he was there last night.  And y'all know that wasn't the only foolywang material rolling through...
I really like
Sherri Shepherd
.  I really do.  But this ish right here is about to make me have severe dislike for this chick.  She knew damn well this outfit was in no way, shape, or form flattering.  This is what happens when folks like
Barbara WaWa
and
Elizabeth
tell you to your face everything you wear is the cuteness.
Eva Marcille
brought the fabulousness and hit the red carpet with her man
Lance Gross
.
Loves the look.
Actress
Melissa De Sousa
rocked a cute Alice+Olivia dress.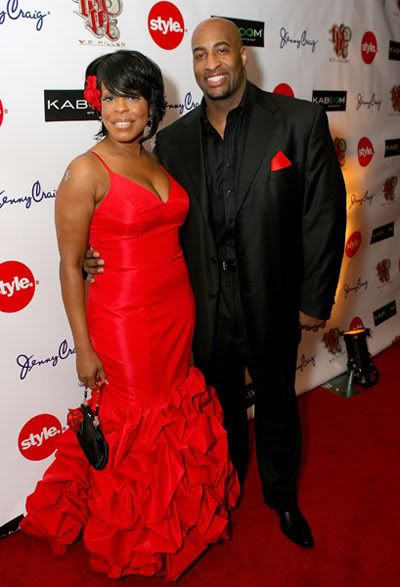 The birthday girl looked nice in a dramatic red dress.  And is that your new man Niecy?  I ain't even mad...
Her parents came out to party too.
Photog: Phillips
Fun times. Because BET didn't do enough for the black community here in the states, they spread their foolishness overseas to the UK and launched BET UK at Cafe de Paris this weekend:
Alicia
looked fab and
Debra Lee
was there of course.
Nice look. British pop star
Jamelia
was there: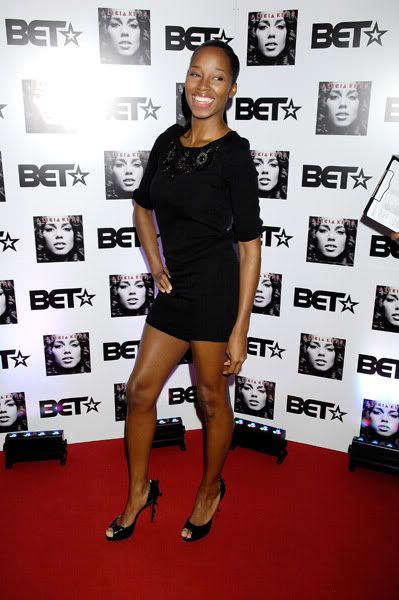 And somebody invited
Soulja Boy
:
The foolishness continues.
Photog: Simon James
And
Musiq
was there too.
Common
was back in his hometown of the Chi this weekend to host a Bank of America Keep the Change event: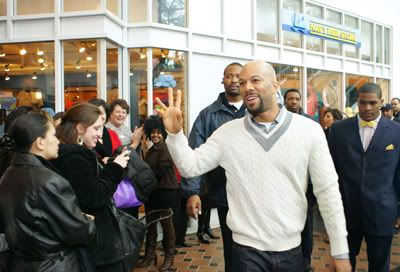 Cuteness. And
Kanye, Alexis
, and
Rihanna
wrapped up Paris Fashion Week yesterday at the Chloe and John Galliano shows:
Looks like hitting up all these fashion shows have been hard on these two.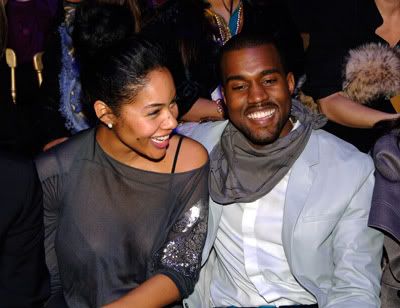 But they do still look so in love.
Rihanna
sat front row with them.
Photog: Dominiqe C/Susset-Lacroix
Interesting choice of shoe witht hat Galliano dress Rih Rih. Then she hit up the Fendi Paris store re-opening with
Jessica Alba
: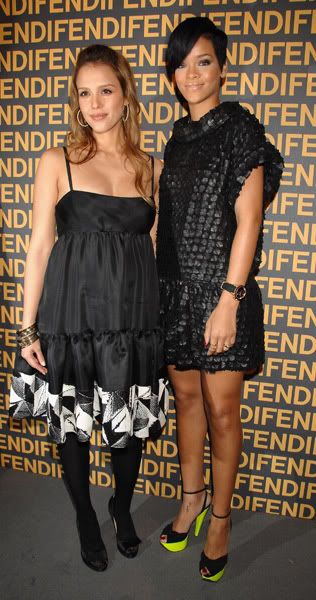 And showed up rocking hot Giambattista Valli platform heels with a Fendi dress of course.  I may have to cop those shoes for the spring wardrobe.
Cute look.
Photog: Dominique C.
And she watched
Amy Winehouse
perform inside the store reopening party.
The hottest New Orleans Hornet
Chris Paul
hit up the party for his very own signature Jordan Brand shoe made in his name.  It went down at Republic in the N.O.
Sigh.
Photog: Bolen
And the scrumptiousness that is
Idris Elba
was there too.  The Randomness:
J-Lo and Marc Anthony's twins' names have been confirmed as Emme and Max.
Dirt is back and premieres tonight on FX at 10p est!