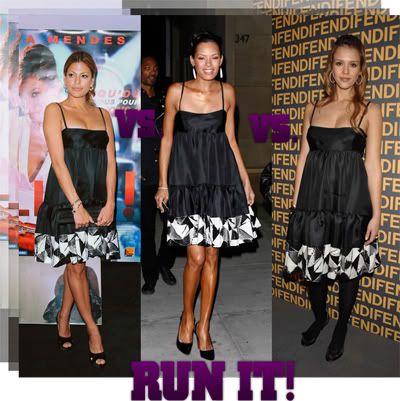 Photogs: Dominique C/Lacroix
Click Pic For Larger Image  Looks like this Fendi dress is all the rage. 
Eva Mendes
first rocked the Fendi frock with black open toed pumps and a large black ruffled clutch at her January movie premiere.  Then
Keisha Whitaker
rocked it in February at the L.A. Fendi store opening with black Louboutin slingbacks and a black dazzled purse.  And
Jessica Alba
just rocked it this past weekend at the Fendi Paris store re-opening with black tights and pumps.
WHO RAN IT?!