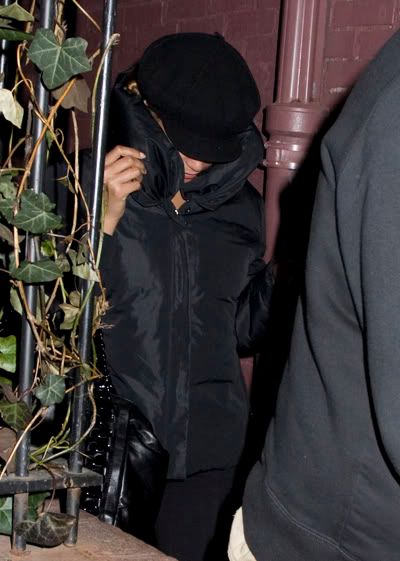 Guess who was spotted leaving dinner at the Waverly Inn last night in New York?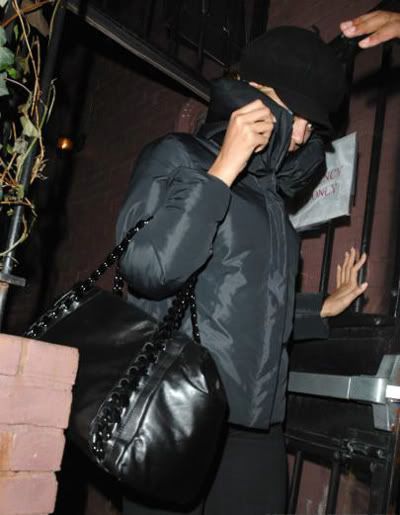 Our fave always paparazzi ready chick
Beyonce
toting her new Chanel bag.  Maybe the lacefront just wasn't tight last night.  Because we all know it takes an act of God for this chick not to be paparazzi loving and ready at all times.  And speaking of B, here's a first look at her as
Etta James
while she was on set of the movie:
I can't wait to hear what Ms. James has to say about that.