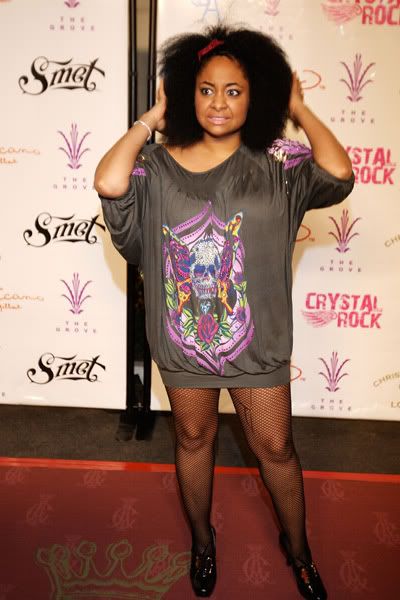 Photog: Walsh/Wireimage
I never thought I would see the day this chick ended up as foolywang material. 
Raven Symone
was spotted at a Christian Audigier One World L.A. Fashion Week last night.  And hot damn if her facial expression doesn't look like mine right now.  I know the Christian Audigier wearing folks like to edge it up a bit when rocking his clothes, but this just gets an all around NO MA'AM from me. 
Ice-T's
"wife"
CoCo
was signing autographs of her
Playboy
pictorial at  NYC's Hawaiin Tropic Zone yesterday: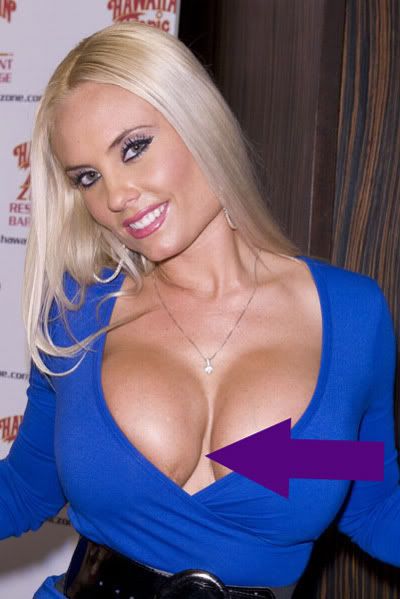 Photog: Gologursky/Wireimage
Note to CoCo:  Your right boob is clearly tired of the suffocation.  Please stop it. And look who else was spotted at
Juvenile's
now infamous concert
: 
Photog: Brigham/Spotted
None other than 
Princess
(formerly of
Crime Mob
). 
So much for that makeover
.  What in the sweaty lacefront, sequined beauty supply store bra, coochie cutter shorts mall looking hell is going on here?  Whatev.  I blame
Trina
.