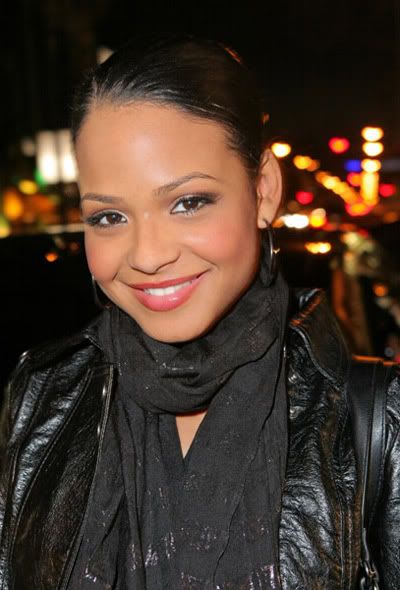 Christina Milian
was spotted with her Audi outside the Sony CIERGE Preview event in Hollywood.  Possibly not the best move putting your license plate number on blast, but she looked cute nonetheless.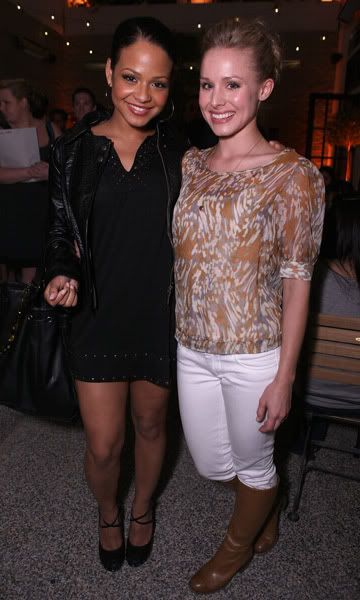 Photog: Weeks/Wireimage
And she kicked it inside with her
Pulse
co-star
Kristen Bell
. Damn...what's really going on
Laurence Fishburne
?:
He and his wife
Gina Torres
were spotted at the 21 movie premiere this week.  Looking....
Photog: Charbonneau/Wireimage
Different.
Shaq
is up to his big kid antics again.  Apparently he decided to go on a ride with a fan:
Looks mad painful and funny.
Montel Williams
hosted his MS Foundation gala and Celebrity Poker Tournament in NY last night: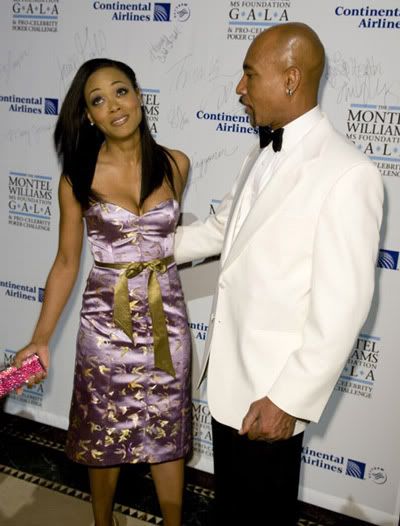 Fab chick
Robin Givens
was there. And so was Montel's new wife
Lisa
:
Photog: Gologursky/Wireimage
Yeah. Stay tuned.