How many women can walk their big pregnant self out and about in Santa Monica visiting friends, with half their stomach out, looking uncomfortable as all hell, smile, and STILL look cute while doing so?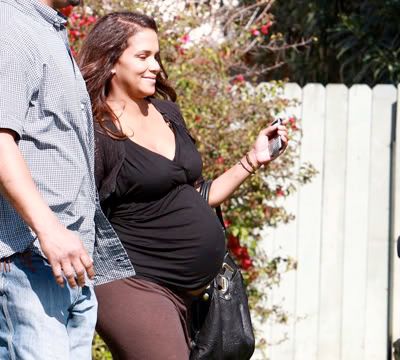 More pics under the cut...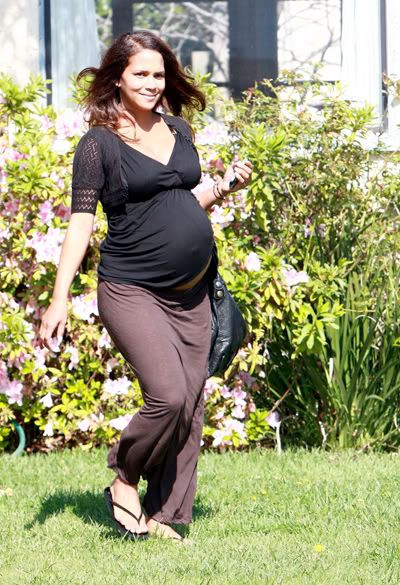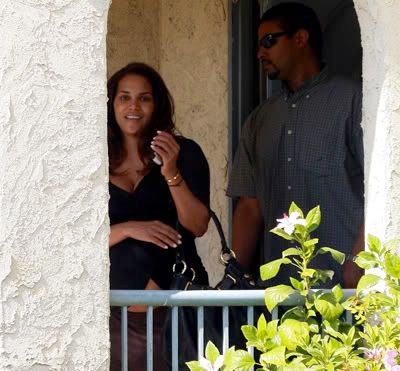 My guess is 1.  That damn
Halle
.  Chick looks like she was due 3 months ago.  Work it out then Halles...