Celebs hit up Riviera Beach, FL this weekend to tape BET's Spring Bling:
Oh yes. All types of FAIL involved in this post.
Tocarra
gets snaps from me though for being pretty much the most fab person there. Lots more pics when you read the rest...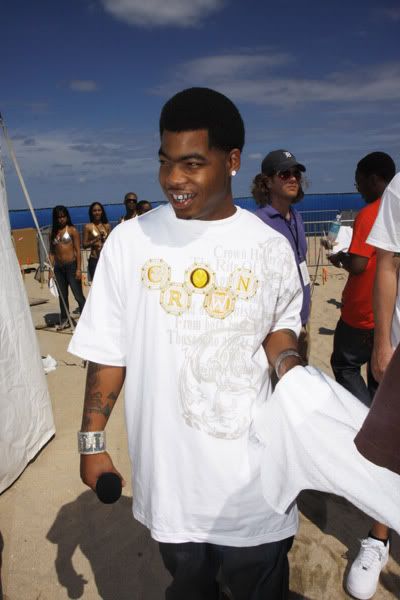 You know what-I really don't want to talk about my fellow Louisiana folks. But:
Webbie
(l) and
Lil Boosie
(middle) really just need to stop. And until I have documented proof that either of them have "issues" that excuse the foolywang material that is themselves (not to mention that damn unibrow Webbie is protesting removal of), this ish is unacceptable. Period.
Chingy
was spotted chillin' with a model:
Who knows what was really going on here.
Or with the highwater cuffed jeans and uncut fade. Get it together Chingaling.
Seriously
Rick Ross
? If dude made it to the stage without passing out I really would be shocked.
If
Fat Joe
doesn't look like a mystery flavored Kool Aid Man I don't know who does.
Sigh.
Soulja Boy, Stephen Hill
, and
Ray J
kicked it.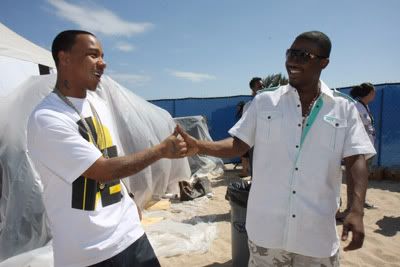 And
Young Berg
. I see BET pulled out all the stops and A-list rolodex for this joint huh? Who???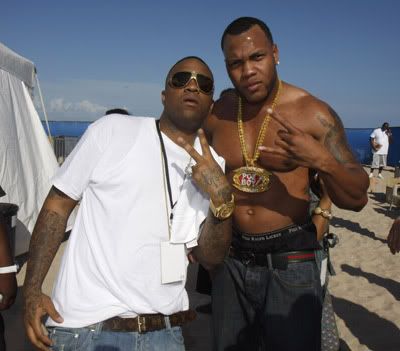 Mike Jones
. And
Flo Rida
was there to perform.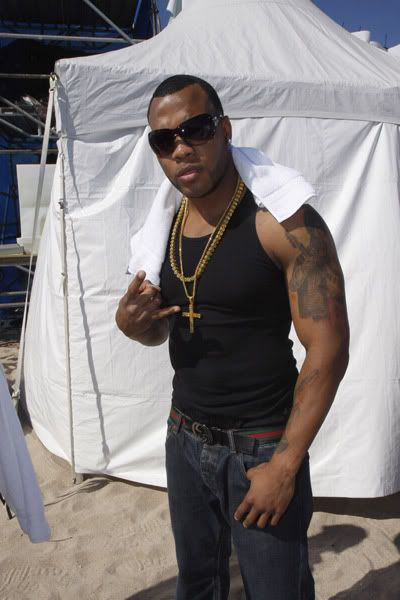 And damn you
Flo Rida
for making me almost want to admit how sexy you are. Corney pop thugery is not my cup-o-tea but....damn you.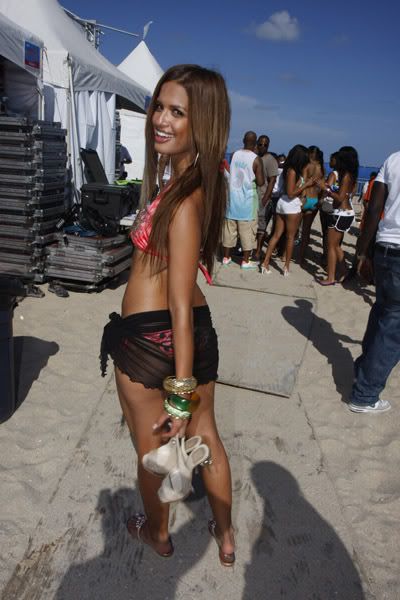 Rocsi
hit the scene. And
Alesha Renee
brought along her lil sis:
Cute. She hosted a show with
Big Tigga
: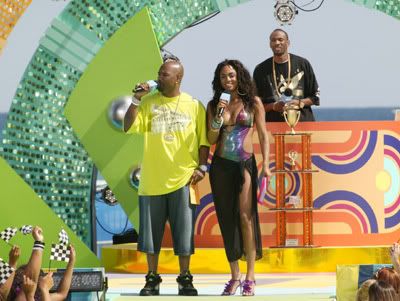 Lupe Fiasco
performed.
Day 26
hit the stage: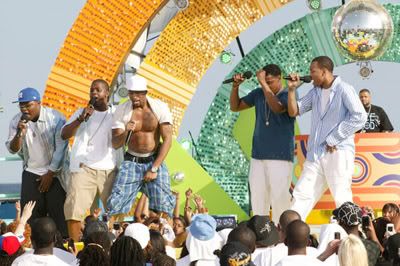 Damn
Will
.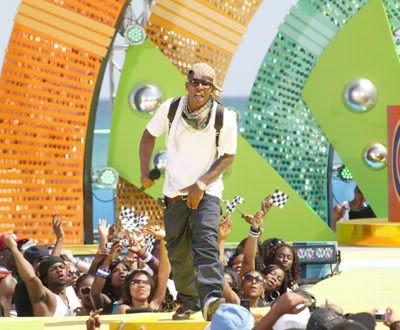 Rocko
performed.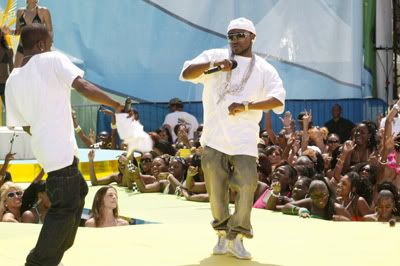 Shawty Lo
hit the stage.
So did
Wyclef Jean
.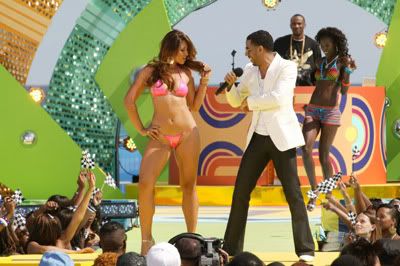 Photog: Nunez/Wireimage
And somebody let
Ryan Leslie
perform. I can't even front, I loved me some "Diamond Girl"...and didn't even know it was his opportunist self till I actually paid attention to his own Next Selection/Ryan Leslie shout out at the end. Shame.