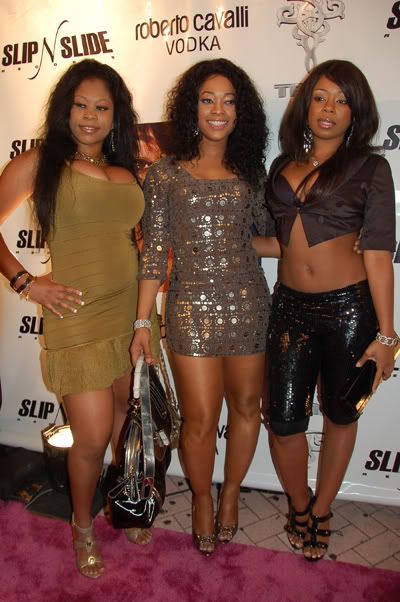 I'm convinced
Trina
invited
Bootz
and
Buckeey
simply so she could look like the baddest chick in the bunch at her own party. Because whatever nonsense those two are looking like these days gets a big ass No Ma'am all around.
H.A.M.tastic silicone chi chi's are not ok Bootz. The ish looks painful as all hell. It needs to stop. More pics when you read the rest of course... Trina's
Still Da Baddest
album release party went down last night in the M.I.A. at Club Opium. And her friend Tocarra also came out to support: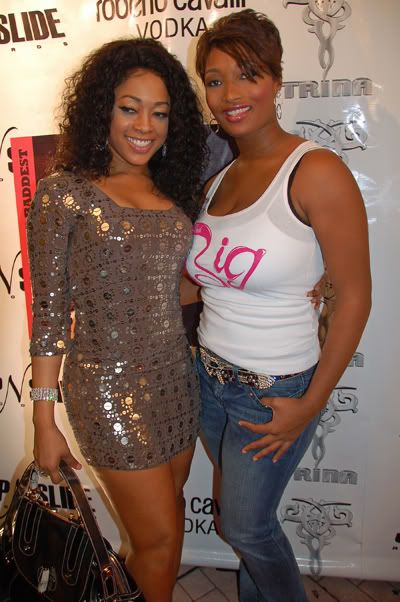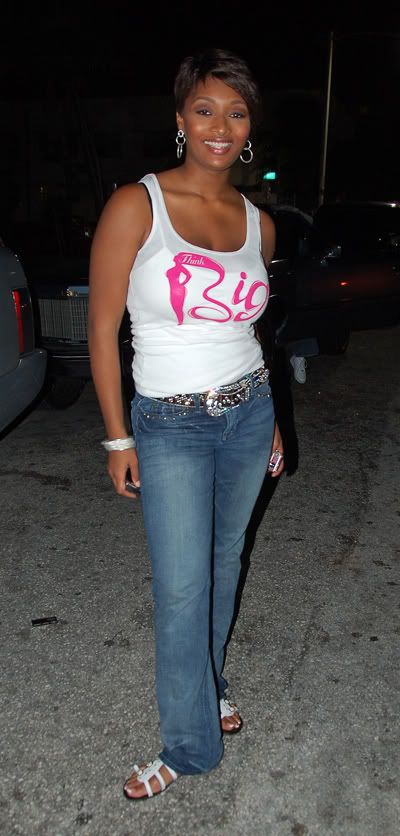 She rocked a laid back and fab look.
I'm tempted to say Trina looked pretty damn good considering. Say what you want but her body is CGU approved and she is definitely working it out. But she really could have left the big ass Gucci bag with her assistant. Y'all know her fashion game is still on "Sigh" mode.
Along with her lacefront game.
And she showed off one of her b-day presents from her jeweler friend Eddie Agas--a pink sapphire and diamond 'Azad' watch.