Celebrity photographer
Derek Blanks
is working on a new book, and here's a sneak peak at his new work of celebrities and their alter egos. Click all pics to see the full size: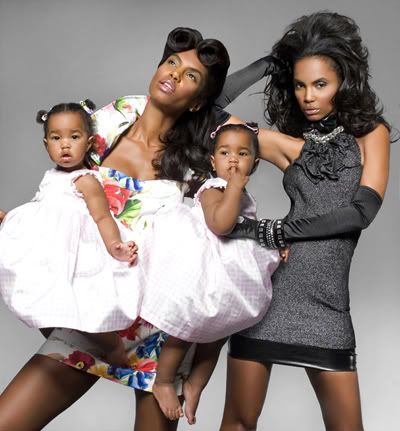 Kim Porter
and the twins.
Ciara
getting a hold of herself. More celebs when you read the rest...
Monica
the Nanny, Monica the Spectator, Monica the Photographer, and Monica the Artist and Mom at the premiere of her new clothing line for young boys.
Amerie
showing that she has control of herself.
And
Rockmond Dunbar
robbing himself in the back seat of a cab. This is so much better than
Tyra
's version of this concept on ANTM. All kinds of fabulousness. The Randomness:
Kanye West is diversifying his business swagger and has started Kanye Travel Ventures site.