Rih Rh
hit the streets of LA today to hit up a middle school...I'm assuming for a surprise visit: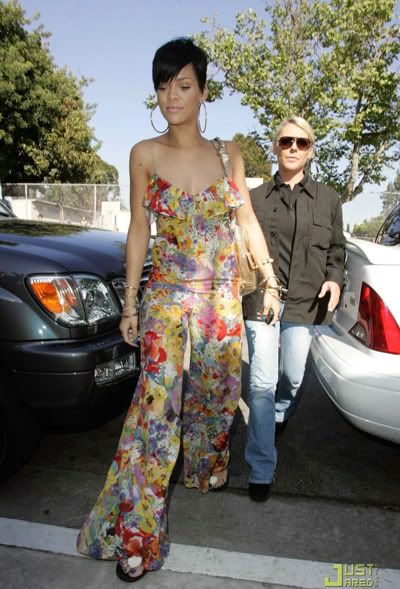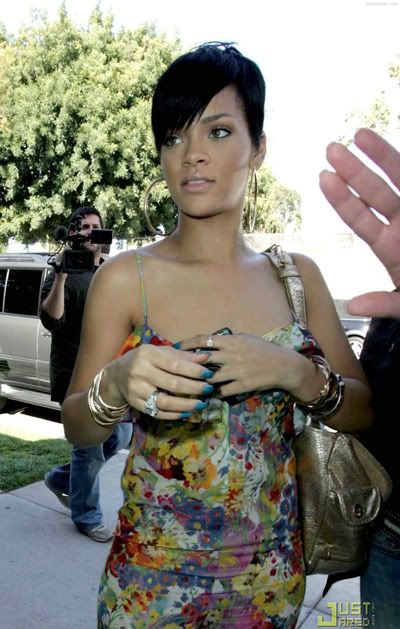 JustJared.com
I don't do "paisley"ish florals, esp. not extra 70's
ish
paisley
ish
florals. (Yeah I said PAISLEY
ISH
so deal with it) So I can't say I'm loving this get up. But I'm loving that fat rock she's een rocking lately.
Um, when did
Evan Ross
, b.k.a.
Michael Jackson's
son everyone is in denial is his, become pimptastic? He's been linked to
Aubrey O'Day, Hayden Panettiere, Lindsay Lohan
, and now
Rumer Willis
. The two were spotted on their way out on the town together. WTF material at its best. Celebs were spotted at Uptown restaurant in ATL for a little get together: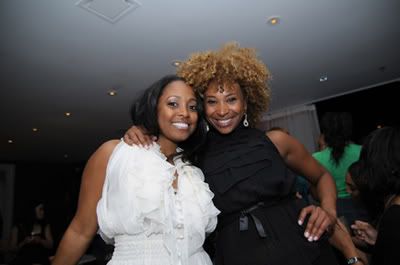 YBF chicks
Keisha Knight Pulliam
and
Tanika Ray
were there.
Really though?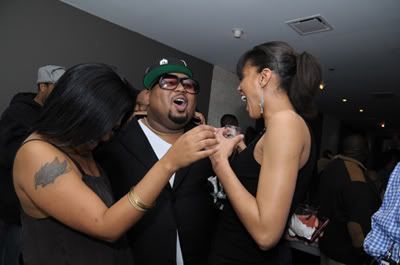 Jazze Phizzel
was in the place of course.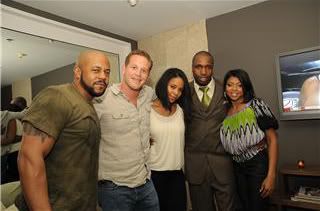 Fun times.
Chris Brown
and
Jordin Sparks
performed "No Air" on
American Idol
this week: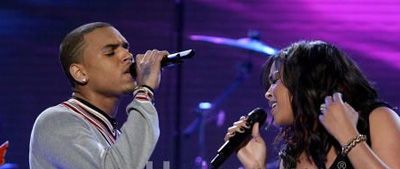 And speaking of Jordin, she gave an interview to a UK mag confirming Chris and Rihanna's couple status:
Are Chris Brown and Rihanna dating?
Yeah, they are. It was really cool because I walked on the set and she was sitting there with Chris Brown and I was like I can't believe she's here. She came and she told me that she loved No Air, and that it was one of her favourite songs. It was really cool hearing that from one of my peers. She just wanted to support him.
Did it feel weird doing intimate scenes with Chris Brown with his girlfriend watching you?
(Laughs) It was hard at first, but then I said, 'you know what? I have to work!' It had to look like I was in love with him, so I had to do it. Hopefully she won't kill me!! (Laughs)
Funny funny.