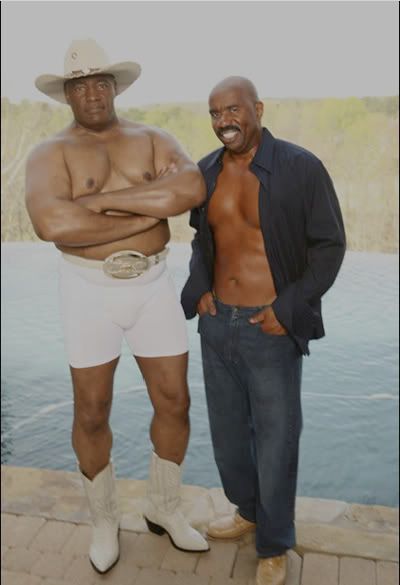 Big Boom and Steve
While this pic by itself could stir up tons of questions in your mind, rest assured that
Steve Harvey
and his radio team is simply showing off  his new body thanks to his hardcore diet/workout plan.  It was all a part of his "Take Your Shirt Off" campaign encouraging folks--and his staff--to lose weight and get buff.  Yes these pics are real (I had to analyze them myself for a good 30 minutes as well) and so is the bronzer and baby oil.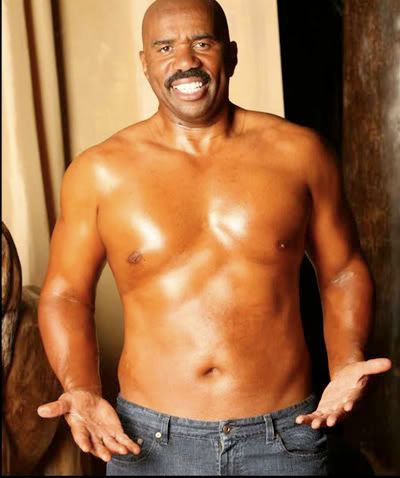 More pics when you read the rest....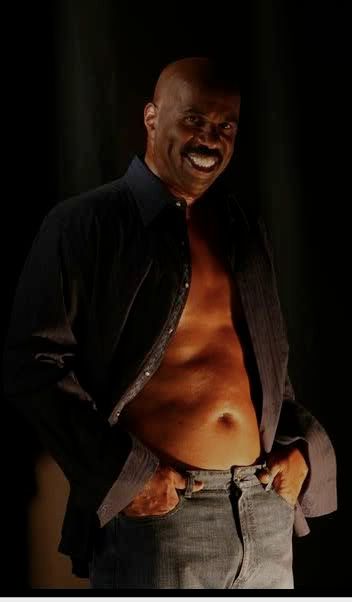 And just for S's and G's:
You know you love it.