Remember
Da Band's Sara Stokes
? The married R&B chick of
Diddy
's second
Making The Band
group with all those kids? Homegirl went and threw some DDD's on that ish and has been hittin' up nightclubs recently with her hubby,
Babs
,
Ness
, and
Dylan
:
More breastage when you read the rest...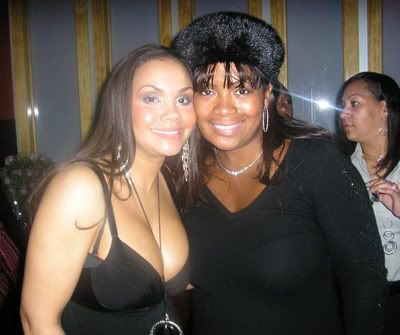 I see she kicked it with
Miss Jones
(of Hot 97).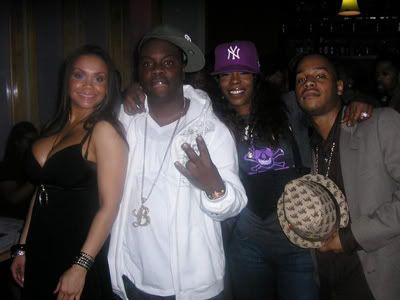 *smh* New York got all these chicks thinking painful DDD chi chi's are what's hot in the streets. I always liked that Sara but if this is what she needs to do to even attempt to stay relevant...then I want her to just stop. And yes, chick is still on her solo hustle.
Myspace.com