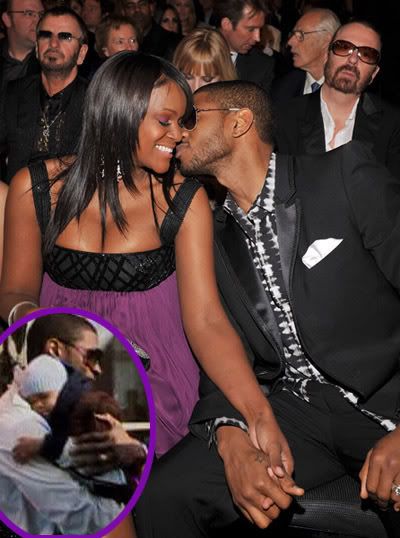 Usher
says he's not even trying to shop around pics of his baby lil
Usher Raymond V
. He tells
Page Six
, "In no way would I ever pimp out my child for money." Daddy and son
were already spotted out and about together
last month. He also says he's livid that people are even talking about his child at all. And of course, he goes on about how everyone should respect his wife
Tameka
because it is who he has chosen to spend his life with:
"I stand by her as a man loving my wife and being there for my child . . . Opinions are like [bleep]holes. Everybody's got one. What I will say is, this is my wife and I would hope that [people] would respect my wife and my marriage and who I have chosen to spend my life with."
And what Ursh has to say on people talking ish about him in regards to him possibly fronting as a family man:
"What makes you a man more than being a father to your child? I recognize I gave anonymity away when I became an artist, but to have people try to paint a horrible picture of what's so beautiful - it's obvious someone is trying to stop something so beautiful."
He and Baby Ursh will be featured in the Father's Day '08 issue of
Essence
magazine.
Cohen/Wireimage, TMZ