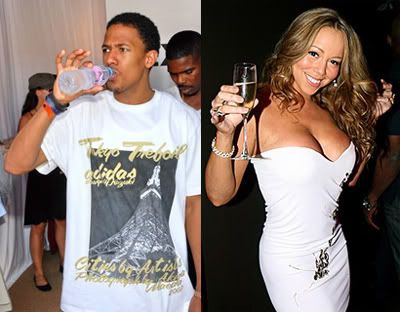 Hollywood folks have for real lost their damn minds behind these publicity stunts.
Nick Cannon
's stepmother
Linda Cannon
has confirmed to E!
that Nick has indeed married the pink yet lavender butterfly that is
Mariah Carey
:
"Yes, we know," she says. "He called us and told us all about it. We are happy for him. If that is what he wants then we are happy for him."
I promise y'all I didn't know until last week that Nick and MiMi even knew each other. And I know
Selita
is somewhere extra pissy that she dealt with his corny ass for a long minute and didn't even get past the engagement. But he went and married MiMi like this ish was on a dare or something. Sources say the ultra private nuptials took place--with
Da Brat
in tow--at MiMi's new Bahamas crib. I guess sneak-up weddings are the new black. Stop the madness Nariah. Confused on how all this could happen?  Check out the posts leading up to these "nuptials"
here
,
here
,
here
, and
here
.  Still confused?  Don't worry--we are too.