Kelly Rowland
is still in London and she was spotted hitting up the St. Aubyns Holistic Center to give the girls makeovers: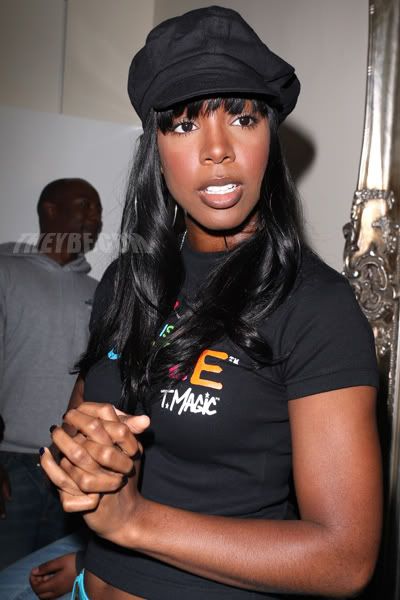 She rocked some bright blue J and Company jeans.
And had some fun times with the girls.
Beyonce
hitting the stage with
Jay
and other celeb pics when you read the rest...
WENN
Beyonce
decided to Uh Oh herself into her husband
Jay
's set during the tour stop at Madison Square Garden last night. Peep the extra short video
here
. Loyal YBF reader Teshaye had this to say about the random appearance:
...Bey made a really quick appearance at the Jigga/Mary tour at the Garden last nite. I was there....when he was going through his list of songs and crazy in love came on, he went past the song then she was on stage...everyone went CRAZY!! We thought she was gonna sing, but she just did the "uh oh" dance really quick, put the roc sign up, looked over at her hubby, did a twirl, and bounced of stage. It was really cute.
Those two are funny. Real funny. UPDATE: Here's a better video from YBF reader Bianca:
Luda
and
The Roots
performed at the New Orleans Jazz Fest this weekend: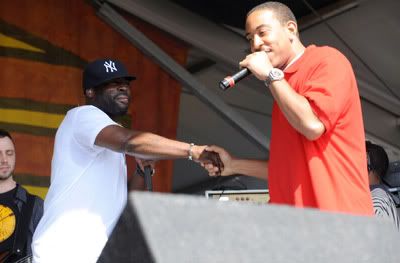 Diamond/Wireimage
I'm sure that was hotness. And
Ashanti
was spotted partying it up and performing at Club Myst in NY Thursday night:
Looking fab in that dress.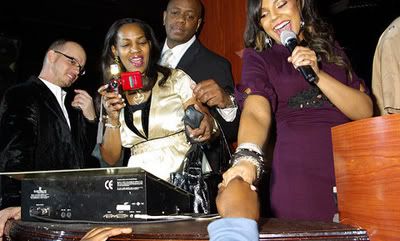 AllTheParties.com
Fun times. Her "Way That I Love You" song has definitely grown on me.