Lil Kim
was spotted hopping in her car (not the Bentley) in the NYC last night: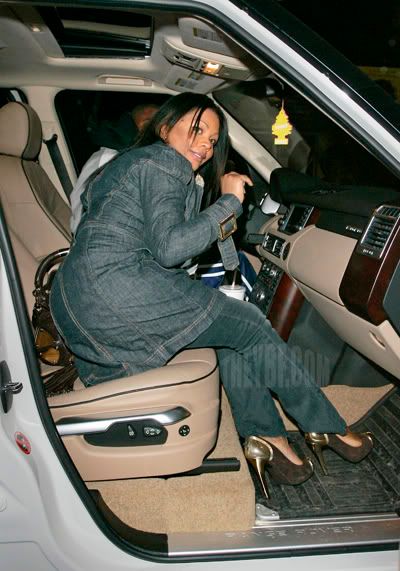 Aside from rocking all denim like it's 1998, she's looking pretty fresh in the face. For her. More candids when you read the rest...
Time to check in on
Baby Zahara
. She was spotted with Mama and Papa
Brangie
about to board a helicopter ride in the south of France.
I see those Carol's Daughter hair products Brad said he uses to "manage her hair" have only brought them so far for that child's head. But Baby Z stays fierce though. Loves it. And
Jennifer Hudson
was spotted outside her NY hotel room again yesterday: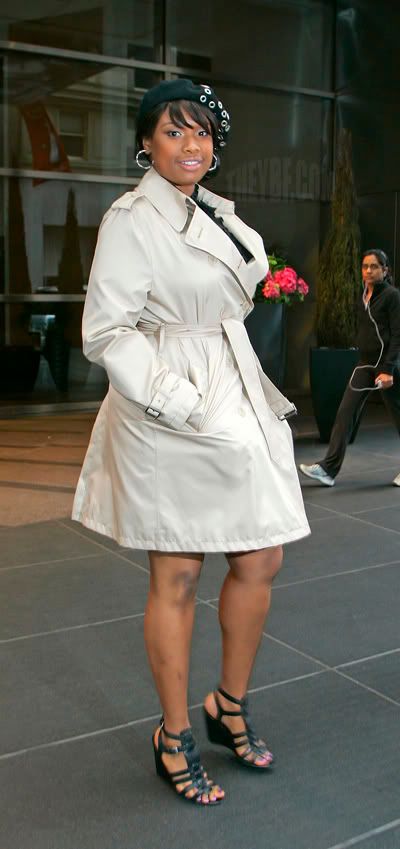 Where ya off to Jenny?
JJ/People