It looks like Natalia and her sister's signs worked for their daddy: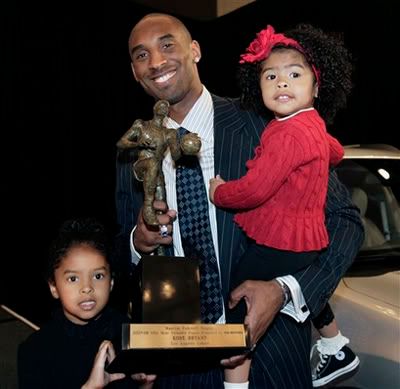 Kobe Bryant was officially given the NBA MVP Award yesterday. And I don't talk about kids so I'm keeping it moving.. More ish when you read the rest... Celebs hit up the Agent Provacateur party last night in NY: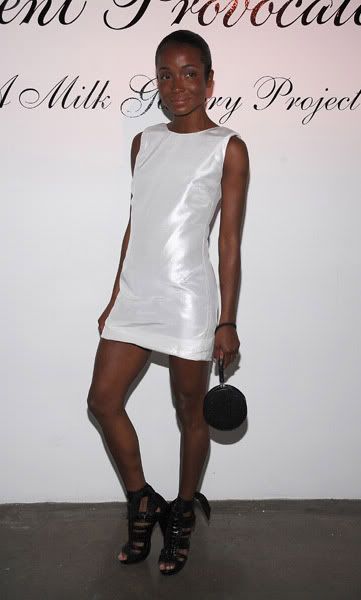 Socialite Genvieve JOnes was there...with an interesting braid in her head.  I would cut a chick for those shoes though.
And Lenny's daughter Zoe was there chillin with Maxwell.
Jim Jones' greasy self was there with Dame Dash and "Chink".  Yes...dude on the left's name is "Chink".
Fun times.  Real fun times for Dame since I haven't seen this dude smile this much since before he married Rachel.  How convenient she's been chillin' in the cut waiting for her delivery day and hasn't been out on the town with him in a while.  Hmmm.... And Janelle Monae had another performance showcase in LA last night: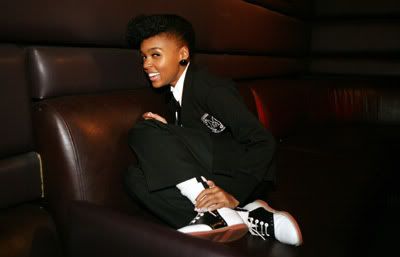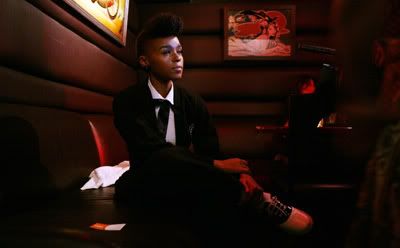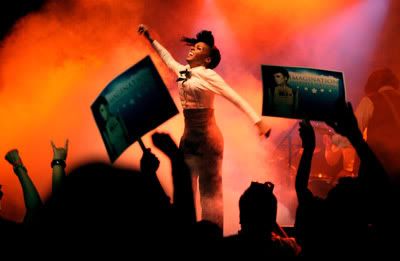 Nice.