Guess The Beach Legs!
Jun 10 | by Natasha
In honor of it being hot as fish grease outside...here's a beach side throwback. Guess who was caught out on the beach in all her black one piece glory... The answer when you read the rest...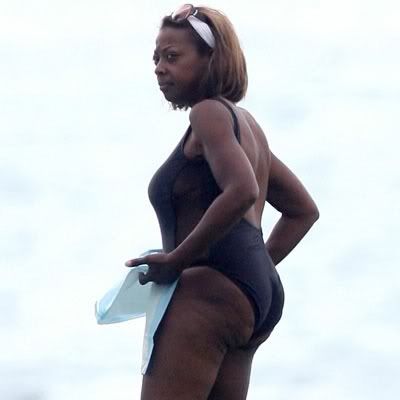 Ya girl
Star Jones
of course. Bring on the summer fun in the sun!