Some pics of
Halle B.
have surfaced today from backstage at the
New Kids On The Block
tour back in 1990: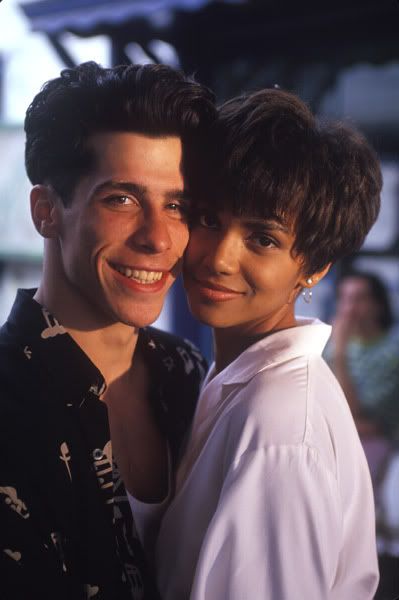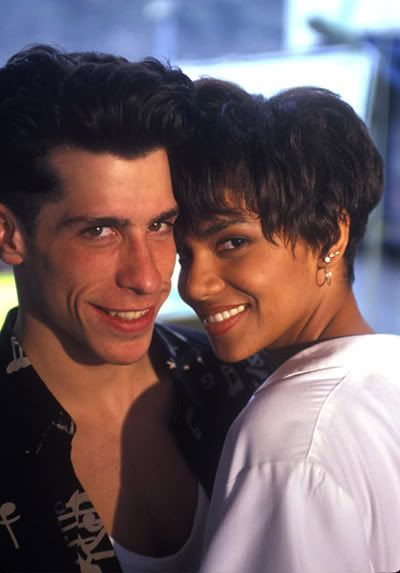 Apparently she was dating NKOTB member
Danny Wood
and she was constantly spotted backstage at their concerts in 1990. Throwback fab indeed.
Wireimage
TheYBF.com spoke with
LeMarck deAndre
today, the plaintiff and representative of The Wall Street Group.  He is who
the money is allegedly owed to in the case against Lil Wayne's defaulted payments
, and he has verified that the story is indeed true.  It all started several years ago.  Apparently, Weezy is well known in the industry for being financially illiterate (barely having anyone to manage his monies correctly) and not having the type of money he likes to brag about having. That's what happens when you barely have real assets, just cars and jewelry. And when you keep taking out loans to pay for your lawsuits. Yes, all Weezy's business is on the streets these days. Here's a snippet from The Smoking Gun:
According to a lawsuit filed last month by businessman LeMarck deAndre, Lil Wayne (real name: Dwayne Carter) agreed to pay at least $120,000 for the repair and refurbishment of a 1999 Bentley, which is pictured below. However, after the 25-year-old rapper belatedly paid $78,000 for work on his ride, deAndre contends, Carter refused any further payments. deAndre's December 18 Alameda Superior Court complaint, which you'll find here, charges that Carter owes nearly $80,000 in fees for the storage of the burgundy Bentley, which apparently was going to be shipped from northern California to Louisiana, home to Carter and Cash Money Records, the label Carter headed until last year.
So what's Wayne's reason for not paying? deAndre says he never gave him one and people in Cash Money stopped answering his calls. But interestingly enough, Wayne was negotiating a publishing deal for several hundred thousand dollars around the same time he had this $120k+ worth of work done to this car. So, in typical Lil Wayne behavior, he was spending money he didn't have yet. And it backfired. Peep the 7 page complaint for damages
here
. Interestingly enough, I'm also told that the Bentley was originally a gift from his "Daddy" Baby and was signed over in Dwayne Carter's name. Why Baby gave Wayne a Bentley he had to pay the bills on himself is beyond me...but not surprising. Meanwhile, Lil Wayne is threatening to blame this whole incident on his managers, but his managers say Wayne frequently ignored their advice and/or just didn't tell them about his purchases. And why is this all coming out today? deAndre tells us, "It had to come to this. I've never made a statement and it was time for me to make a statement."