Updates: 50 Cent's Burnt Baby Mama Drama, R. Kelly's Trial, & Diddy's "Relationship" With Assie
Jun 10 | by Natasha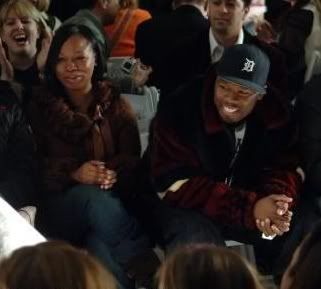 Well baby mama
Shaniqua
and
50 Cent
were scheduled to hit the courthouse again today. 50 was a no show but Shaniqua was surely hitting those courthouse steps talking mad ish. While she refrained from still blaming 50 for trying to kill her and their son by burning the house down himself, she was caught on camera going on about how the house is still hers. And 50 Cent doesn't pay the bills. Oh really Shaniqua? Well then who does? Your RN boyfriend? Me thinks not. The judge
has officially issued 50 a notice
that he must keep what's left of the house in his name. And any insurance money 50 gets from it must be put in a trust until all this tomfoolery has been figured out. Damn. More updates when you read the rest...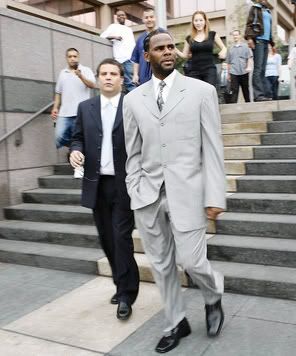 The defense has officially rested in the
R. Kelly
trial. That ish has gotten so confusing I don't even know how to recap it. Closing arguments are set for Thursday and the Kellz told the judge today he will not be testifying in his own defense.
Read it for yourself here
.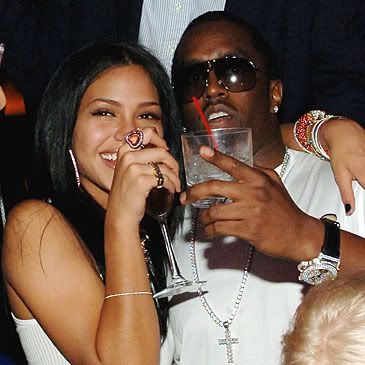 Diddy
was spotted dancing extra close and intimately with his rumored girlfriend
Assie
at
Busta Rhymes'
party last night at NY's Marquee. Meanwhile, his $400k parked Maybach
was plowed into by a drunk driver
while he was inside preserving his sexy. That sucks. In other Diddy news, he's officially switched his support from
Hillary
to
Obama
in a new Youtube video posted late last night. And he also says as his b-day falls on election day this year, the only present he wants form his fans is for them to Vote or Die.