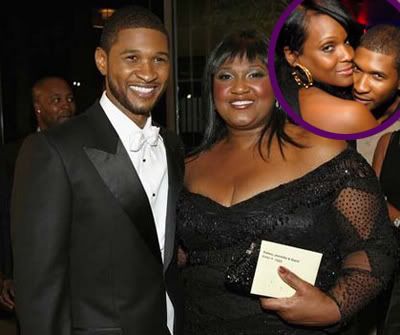 Usher is still Chatty McChatty about his "marriage" and his mama. When the story broke almost a year ago about Usher allegedly firing his mother Jonetta Patton as his manager after being manipulated by Tameka to do so, he's still talking about how it isn't true. He tells VIBE in his July cover story:
My mother and I decided to change her situation, together. I decided to not fire, not get rid of but ... to retire her to be a full-time grandmother.

Really Ursh? Hmmm. I do find it interesting that unlike other celebs who simply choose not to even talk about the rumors they want to go away, Ursh chooses to talk about them any chance he gets. In detail. Just an observation... News on Black from Flavor of Love 3 when you read the rest...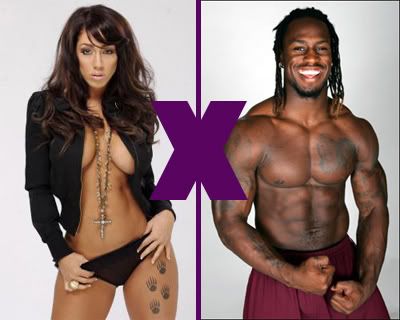 Rumors flew this week that the FOL 3 runner up Candace "Black" Cabrera is dating NFL baller Vernon Davis of the San Francisco 49ers. While Ms. Candace is known to be hot to trot behind some ballers (Terrell Owens is her most recent ex), Vernon's reps say Mr. Davis is indeed NOT Candace's man and the rumors very much untrue. Vernon's publicist Eddie Rhodman gave TheYBF.com the following statement: During Big Tigger's 7th Annual Celebrity Weekend in DC, Vernon Davis posed for pictures with Black from Flavor of Love, as he did with most of the celebrities present that weekend. Rumors have started to fly that he and Black are dating, or that he is her new man. This is ABSOLUTELY not true. Vernon is single and is not officially dating anyone. And that's that. I'll be posting some exclusive coverage from Big Tigger's weekend a little later by the way. Stay tuned!