All kinds of celebs hit up Game 4 of the NBA Finals last night to watch the Lakers lose: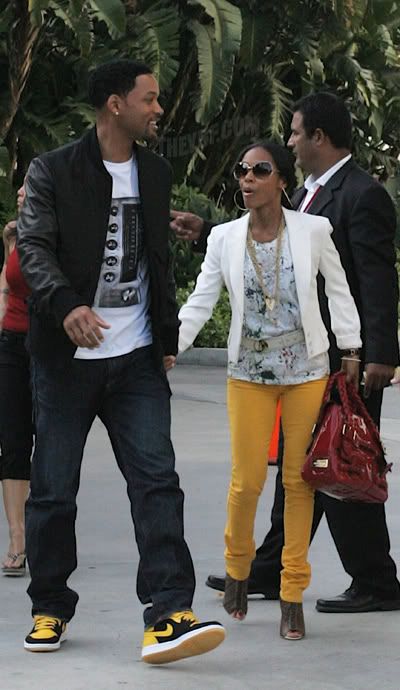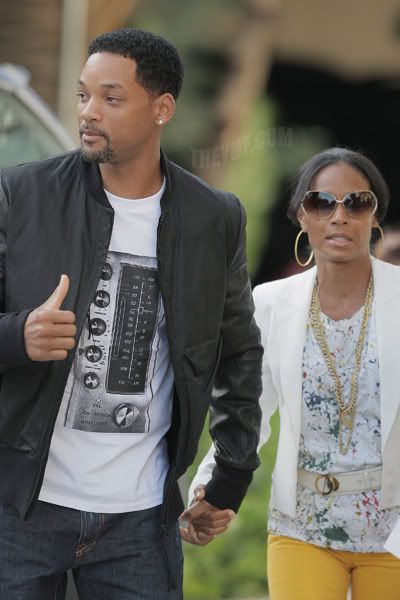 Will
and
Jada
were all up in the mix too. Jada was rocking a hot lipstick red Valentino bag. And it looks like Mr. and Mrs. Smith were having a date night since the kiddies weren't in tow. More celeb candids when you read the rest...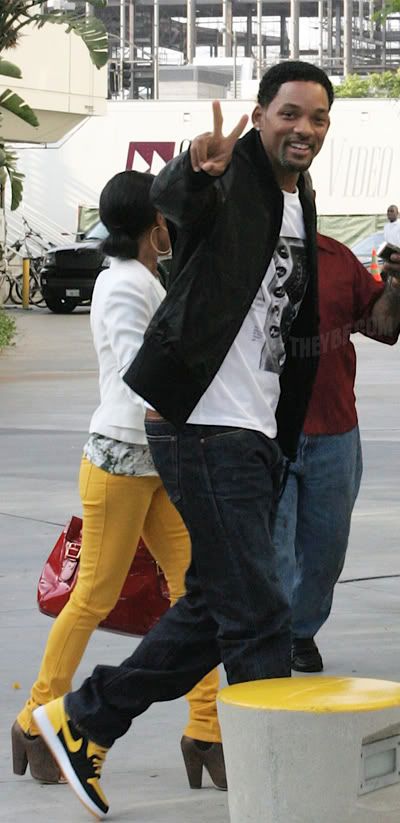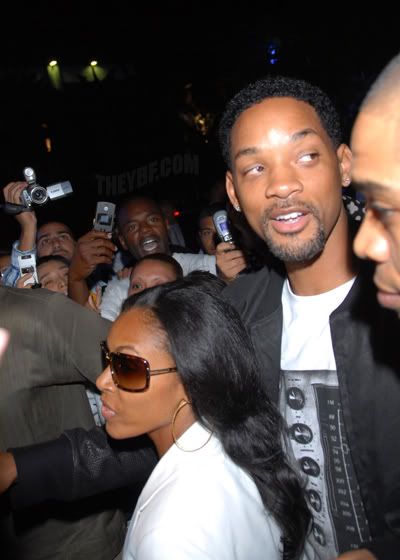 I see Jada yanked that ponytail out and changed shades by the end of the night. Gotta love the Smiths.
Ja Rule
was also spotted hitting up the game.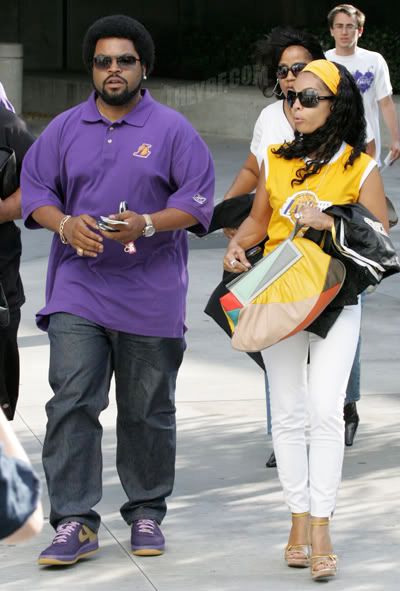 And so were
Ice Cube
and his wife
Kimberly
, who was rocking her favorite Fendi clutch. I like this couple.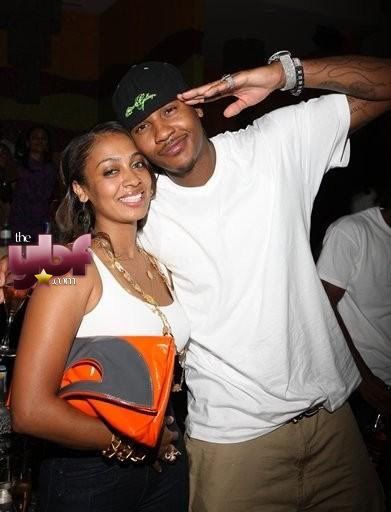 The eternally engaged couple
LaLa
and
Carmelo Anthony
were spotted in Vegas recently. I hear Carmelo was being extra nice to the folks around him...even buying people he didn't know bottles of Moet Rose. I also hear these two are some serious gamblers as they stayed at the black jack table pretty much all night one night. And Melo even hit a jackpot on one of the slot machines. Must be nice to be a multi millionaire and just get richer with luck. And finally:
A newly married
Timbaland
was spotted in the NYC heading to dinner at Cipriani without his new wife. Why does this dude always look like an oversized toddler who's being sent to time out? Just wondering...
WENN, TheYBF.com