I figured his majesty needed his own post: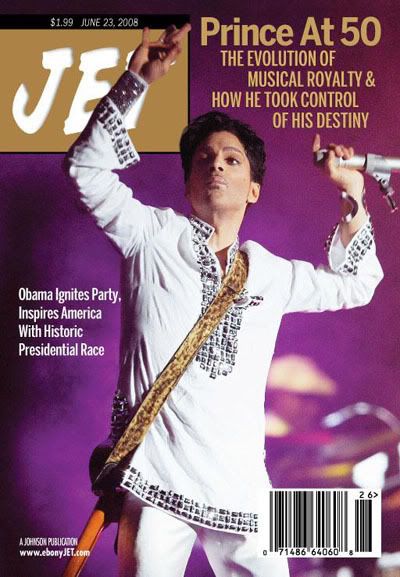 Prince
is rocking the upcoming cover of JET magazine. And here's what they have to say:
Music has a few kings, but make no mistake, there is only one Prince. His royal badness, who just turned 50, is slated to release his first book, "21 Nights." Inspired by his groundbreaking reign of 21 consecutive performances in London's O2 Center during the summer of 2007, the book will feature never-before-published pictures by acclaimed photographer Randee St. Nicholas, poetry by Prince and a CD, "Indigo Nights," of live after-show sessions.
The award-winning artist went all-out to celebrate his book release with a private party and surprise concert at his palatial home in the hills above Los Angeles. Among his guests were Eddie Murphy, Babyface and Diddy.
Nice.