Eve
was spotted rocking a cute springy/summery look (for the most part) with her new haircut on the streets of L.A. yesterday:
Cute white Louis bag. Can't say the same about the shoes though.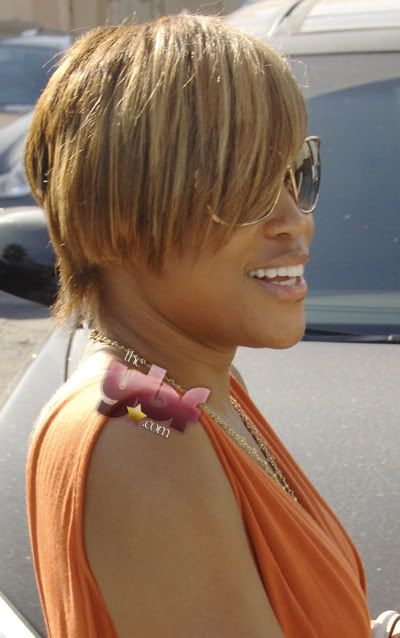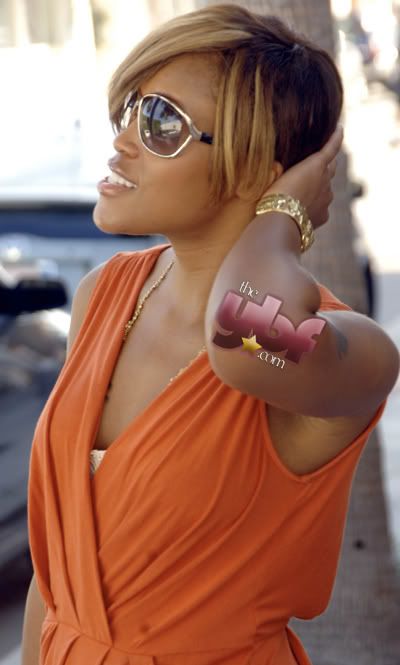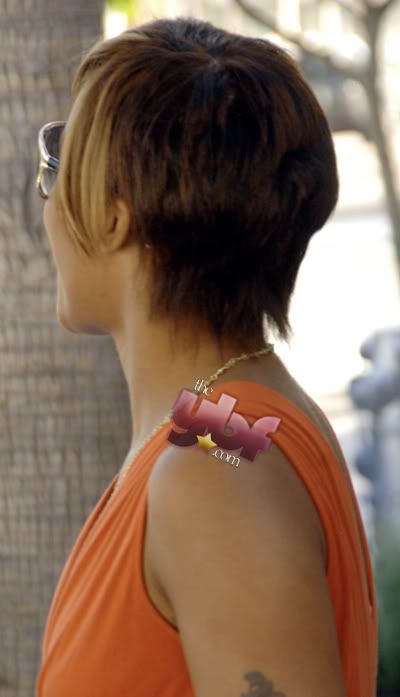 She was shopping it up of course.  I would say I hope she was shopping for a wig, but we've seen that Eve can actually rock the thisclosetoafade look and still be cute with it.   We
could
take a trimmer to the back of that head though and be real good.
Splash News