It's
Shaq
vs.
Kobe
round....whatever.  Shaq hit the stage in true "Shaq Fu" form last night in the NYC to tell Kobe why he's really mad.  He says in his freestyle "I'm a horse, Kobe ratted me out, that's why I'm getting divorced." 
Peep the video
.  But now Shaq's saying it was just a freestyle and it was just a "song". These two have been at odds since Kobe made that smart ass remark during his Colorado "alleged" rape fiasco a while back saying "Should have done what Shaq does ... Shaq would pay his women not to say anything." I'm not co-signing on cheating or anything, but that is mad b*tchassness right there to snitch on another man who has nothing to do with your charges at hand.  I'm just sayin'... More news on
Foxy Brown
and
Rick Ross
' engagement,
Ice-T, DMX
and
Nate Dogg
's arrests today:
DMX
was arrested yet again this afternoon and is being held at the Turner Guilford Knight Correctional Center on the on $500 bail.  Dude was arrested today on a warrant for not having a valid driver's license, Miami-Dade police say.   He is still awaiting trial for his previous arrests on drug and animal cruelty charges in Arizona.  And he just recently got arrested for speeding through a red light as well.  Get it together Earl. Stop f'in' driving.   Damn!
Meanwhile,
Nate Dogg
was arrested today on terrorism charges.  Yes, terrorism in this piece. 
His ex-wife called the cops while she was driving
telling them Nate was making death threats to her and following her "dangerously close" on the road this morning.  He was also arrested back in March for Battery and Trespassing.  Sigh.  Hold.  Waaaiiiit....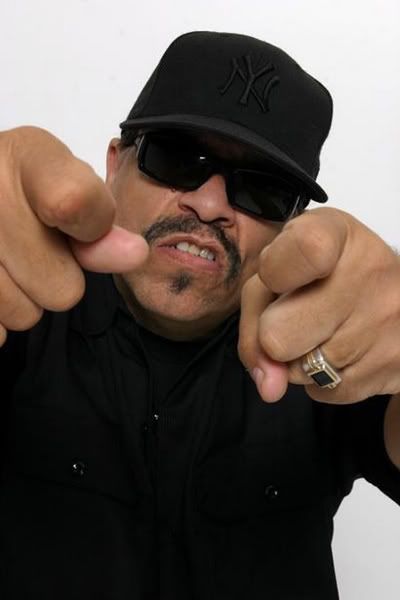 In true publicity slut fashion,
Ice-T
has a new song out today called "It's All Love" off his new album.  Who couldn't guess all this random beef with
Soulja Bo
y was a publicity stunt?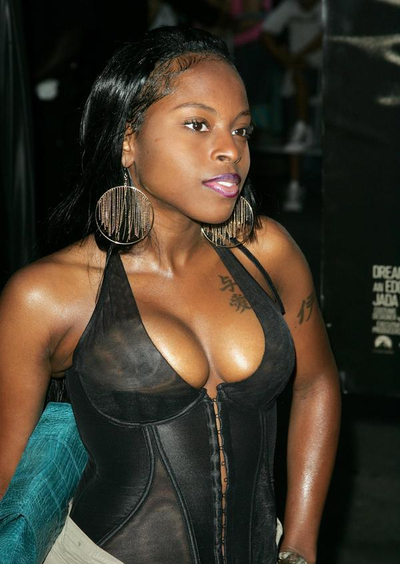 My boy Eskay over at
Nah Right
is reporting on
Rick Ross
and
Foxy Brown
's
breast size competition
engagement. {Shout out to
Zillz
}  Apparently they're announcing it tomorrow night at the BET Awards.  But I will say I don't believe it.  Especially because this whole engagement rumor was sparked when Foxy showed up to Rick's video shoot recently and they were reportedly all boo'd up.  But my sources on the scene say that's all far from the truth as they barely even spoke.  Time will tell tomorrow. The Randomness:
Remy Ma's victim Makeda Barnes is suing every damn body that had something to do with the shooting that night.  Including Remy's record label and pizza joint where Remy got tipsy before the infamous altercation. Story