Beyonce
was spotted leaving LAX headed to Ireland to catch her hubby perform tonight.   Is this chick on that cayenne pepper diet again? Her lil sis
Solange
was spotted hitting up Mr. Chow the other night:
And so were
Keyshia Cole
and her mom
Frankie
: 
Please don't step on her J's.  Fierce Kitty Frankie can bring out the hood at anytime.  Especially when she's dropping it like it's hot on somebody's red carpet like she did at the BET Awards the other night.  Damn shame. Lots more candids when you read the rest....   B rocked the laid back look at the airport yesterday: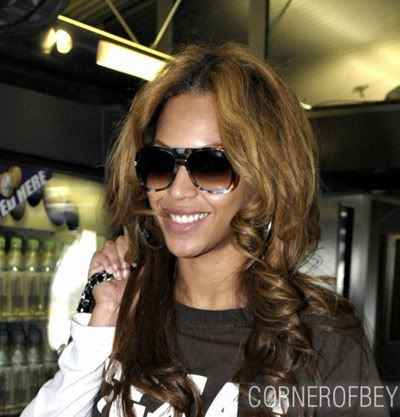 Not loving the t-shirt and heels look, but chick's still fab.
CornerofBeyonce.com
More folks were spotted at Mr. Chow the other night:
There's a lot going on here color wise Keyshia.  But me likey the shoes.   
If I see those Gucci shoes on any more celebs....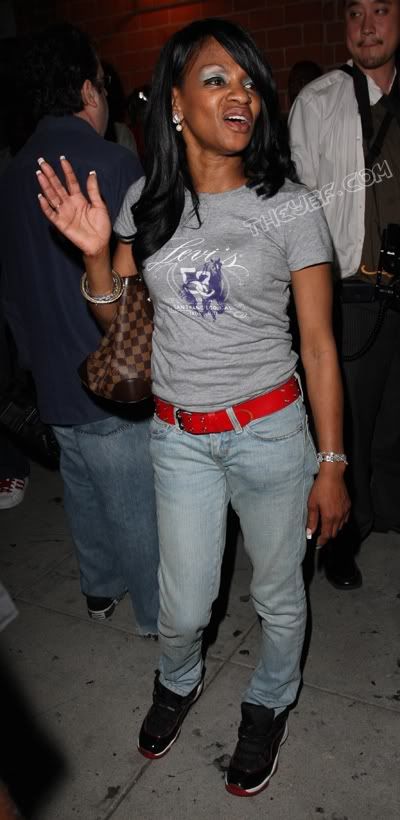 Gotta love that Frankie.
Splash News/WENN
Chris Rock
was spotted walking the streets with his daughter
Lola Simone
 this week:
Fun daddy daughter day out. And
Rih Rih
was spotted hitting up Les Deux nightclub in L.A. this week:
Must be nice to be a celeb and get into a strict 21 and up club when you're barely even 20. And while we're speaking of Beyonce, here's a few more pics of her and
Idris Elba
on set of their new movie
Obsessed
: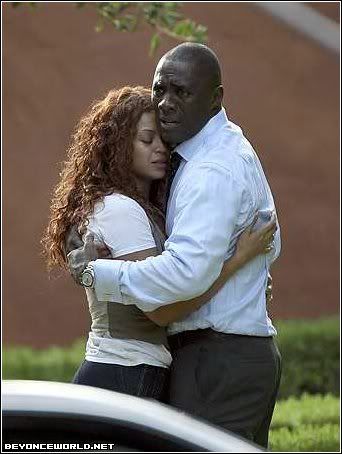 *Trying not to hate that she gets paid for being all up on Idris*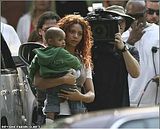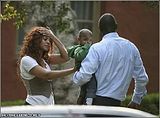 Click thumbnails
Beyonceworld.net
Can't wait till this drops.