These "candid" photoshoots  at The Ivy are really starting to get out of hand:
Our fave straight jacket needing
Top Model
reject
Jade
was spotted there this afternoon posing like she should have been doing back when she was on
Top Model
:
And she continued her free photoshoot while she shopped next door:
Are those draws?
I can't even much front though.  Chick is fierce. Candids of
Mario
and celebs at
Nelson Mandela
's dinner when you read the rest... Snaps for the kid:
Mario
was spotted at the Ivy this afternoon as well.  And if dude really wants for people to stop speculating on his tangyness, pics like these just aren't going to help his situation. Over in London, YBF folks hit up
Nelson Mandela
's 90th birthday party dinner today.  And clearly it was date night:
Mr. and Mrs. Smith
looked like royalty.  Loves it.
Denzy
and
Pauletta Washington
made an appearance.
 The Whitakers
looked simple and chic as usual.
Naomi
brought her new man
Marcus Elias
.  Supposedly her BFF Nelson himself booted her from appearing on stage (to do what?) 
at his upcoming event
.  Apparently he's not feeling all her wildin' out behavior as of late.
Lady O
hit up the event in regal form. And what do we have here?  A new couple?: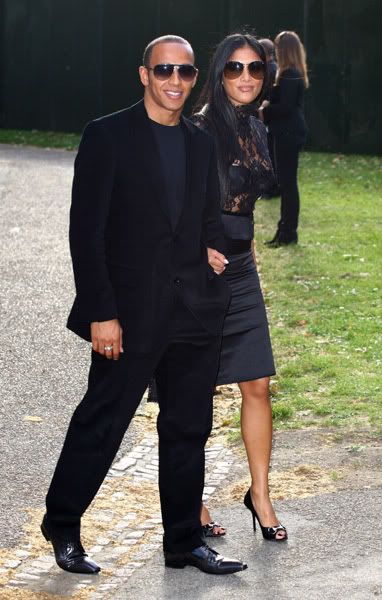 Nicole Scherzinger
and Formula 1 race car driver (and serious cutie)
Lewis Hamilton
showed up to the event arm and arm with each other.  And even proceeded to take all their pics together looking like much more than "just friends".  Wasn't he just dating Naomi a few months ago?  Hmmm.  They
were
spotted "catching up" inside the event: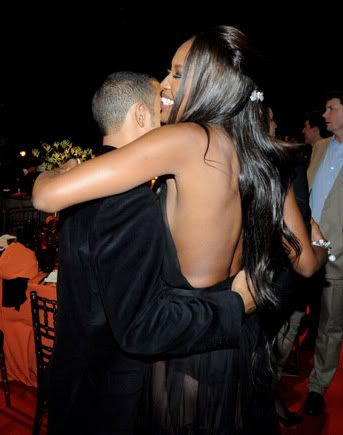 Interesting.  But it looks like Nicole's got that on lock:
Cute.
WENN, Marsland/Hogan/Wireimage