Will.i.am
rocked the new "hand-painted"
Obama
sneakers by leading social sneaker artist Van Taylor.  He's been wearing them everywhere from Obama's celebrity fundraiser to the BET Awards: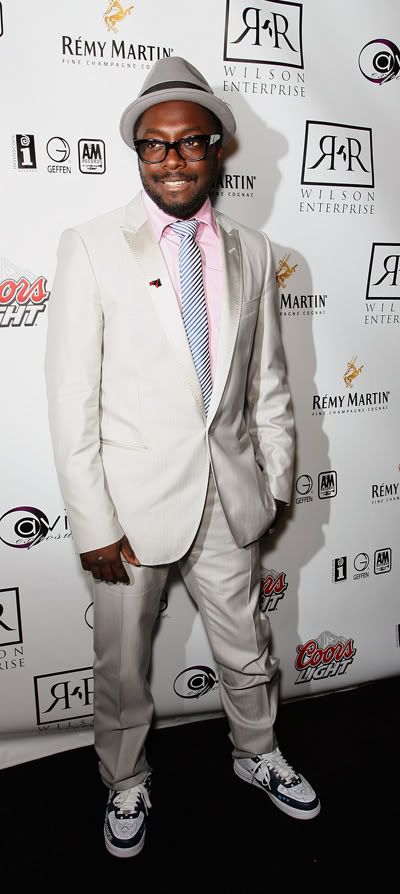 The Obama sneaker will be appearing on 'red carpets' around the world and prices start at 500$ a pair with partial proceeds donated to the official Barack Obama campaign.  Political fashion statements are great but sometimes that ish crosses over into tacky territory.  So, you be the judge.
DO WE LOVE IT?
Speaking of Obama, he played
Scarlett Johansonn
the other day about her and him not really having personal convos 
like she claims
(y'al know
Michelle
wasn't having that), and
Will Smith
wants to play him in his life story
.